Now available in PDF from DriveThruRPG: Live by the Blade, a Jumpstart for Scion: Dragon!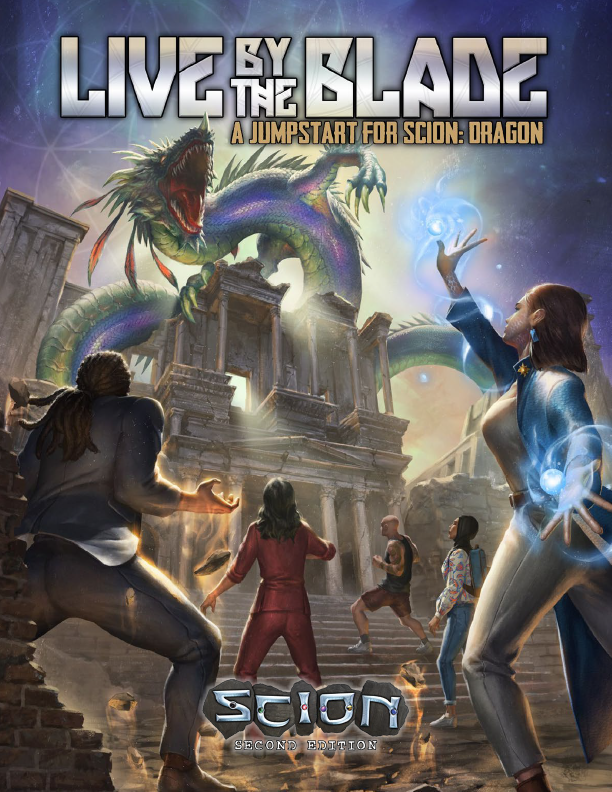 An agent of Kazim-Azizi has acquired an ancient relic — the Sword of Damocles — and intends to bring it to the History Gorger's lair and add it to the Dragon's menu.

A group of Heirs (the player characters) have the skills and talents necessary to steal the weapon back, and keep it in The World a little longer. Kazim-Azizi's agent is going where even Scions fear to tread: to the island of Lemuria, where the light of forgotten stars shines on long-lost soldiers and missing wonders. Allies and enemies aren't always what they seem, and there's always room for a double-cross.

In this jumpstart, the characters must track down the Sword of Damocles and retrieve it before the Maw of Lethe devours the weapon, but the Dragon's Heirs have plans of their own.

This jumpstart adventure includes everything you need to play a full game of Scion: Dragon.

A complete story designed to be played in one long session or over the course of several sessions.
Five ready-to-play Dragon characters.
Condensed Storypath core rules to help facilitate Storyguides running the game.
Other Recent Releases
Did you miss one of these recent releases?
Sales
Currently going on:
Crowdfunding Update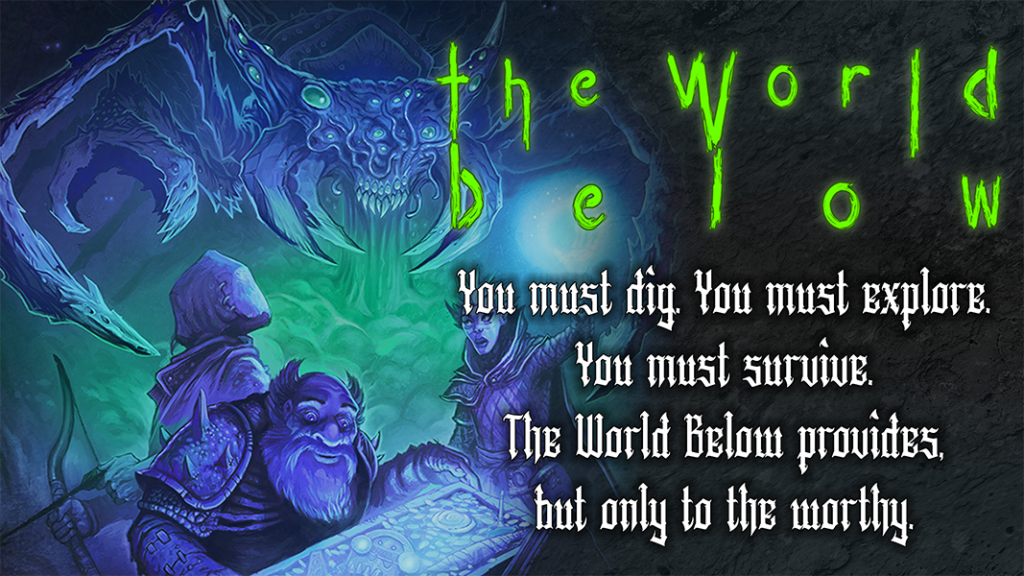 The World Below launched on BackerKit two weeks ago, and we're already at $44,120, or 147% of our $30,000 funding goal, thanks to our 701 backers! We funded in just under 50 hours!
So far we've hit the following stretch goals:
World Below T-shirt
Delving Deep into the World Below: Introductory scenario
Alternate Explorer's Bag Add-On unlocked
Ed Greenwood's Monstrous Ecology
The World Below Digital Wallpaper
The World Below Monster Cards
Did you miss one of our previous campaigns? The following crowdfunded products are still open for preorders via BackerKit:
Community Spotlight
The following community-created content for Scarred Lands has been added to the Slarecian Vault in the last week:
The following community-created content for Realms of Pugmire has been added to Canis Minor in the last week:
The following community-created content for Storypath has been added to the Storypath Nexus in the last week: