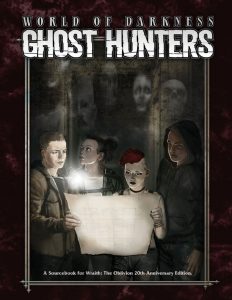 Now available in PDF and print: World of Darkness: Ghost Hunters!
The abandoned lover, waiting for her paramour to return, only to die, alone. Now she waits in her house forever.
The murdered family, killed in a spree so violent their spirits couldn't pass on to the hereafter, now wreaking an untampered revenge on anyone they find.
The serial killer, who never made his tally complete in life, now determined to possess the bodies of the living to continue his gruesome campaign.
These ghosts, and more, haunt our world. They watch us, they torment us, they play with us, they find themselves locked in Sisyphean cycles, where the only respite comes through the haunting of the living.
It is our role to hunt these spirits down. Some believe we're laying them to a deserved rest. Others hunt for the renown and to put down the homicidal dead. Others believe they're doing God's work, or with every hunt, their knowledge of the paranormal world increases.
We are ghost hunters, and regardless of our motives, it is our task to ensure the dead may no longer torture the living.
Ghost Hunters includes:
A broad, deep history of ghost hunter cells, and catalogue of weapons and artifacts ghost hunters might use in the World of Darkness.
Playable options among the hunters that fight with bullets and blades, and those who fight with belief and supernatural power. Alongside them, those hunters who would track, cage, and study the dead.
A wide array of story hooks and rich storytelling advice for those who wish to run a game of Ghost Hunters set alongside any of the World of Darkness games.
An appendix containing a selection of antagonists your ghost hunters may come to face.
Sales
Indie Press Revolution's Half-o-ween Sale runs to the end of the month! Get 50% off select Onyx Path products!
Crowdfunding Update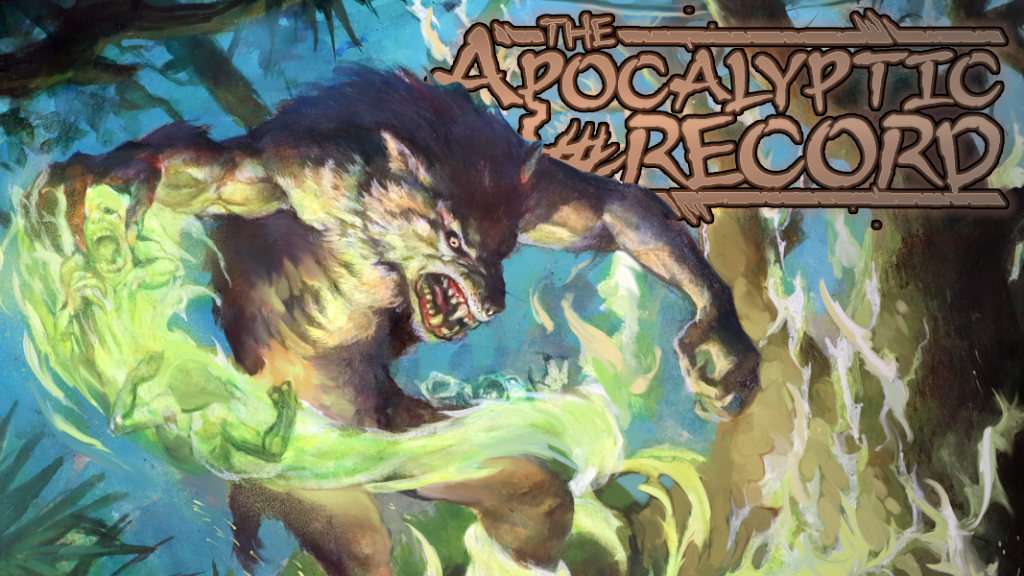 The Apocalyptic Record, the capstone project for Werewolf: The Apocalypse 20th Anniversary Edition, has one week remaining on Kickstarter! We funded in under five hours, and we're currently at $72,106, or 206% of our $35,000 goal, thanks to our 845 backers! Please join us!
So far we've hit the following stretch goals:
Apocalyptic Record ST Screen
Apocalyptic Record shirt
Apocalyptic Record digital wallpaper
Icons of Rage
Did you miss one of our previous Kickstarters? The following Kickstarted products are still open for preorders via BackerKit:
Community Spotlight
The following community-created content for Scarred Lands has been added to the Slarecian Vault in the last week:

The following community-created content for Realms of Pugmire has been added to Canis Minor in the last week:
The following community-created content for Storypath has been added to the Storypath Nexus in the last week: