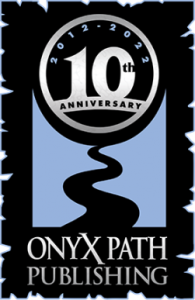 2022 is Onyx Path's tenth anniversary, so we're celebrating a different game line every month this year!
September is Realms of Pugmire month.
Part 1 covers the Monarchies of Mau and Pirates of Pugmire, which have a number of titles on sale for 10% of their original price for our 10th anniversary. That means they're 90% off! You can get eight titles for under $5!
Plus! Save 50% on the Realms of Pugmire books, screens, and dice from Indie Press Revolution!
Previous sales this year:
January: Dystopia Rising: Evolution
February: World of Darkness
March: Cavaliers of Mars
April: Exalted
May: Scion
June: Crossroads Continent
July: Chronicles of Darkness
August: Scarred Lands
September: Realms of Pugmire