Not our Kickstarter for the Deluxe Sidereals book for Exalted 3e, though!
That KS is headed towards its last week and just smashed through being 600% funded and within flame-breath distance of 2000 backers!
We couldn't be more thrilled, and humbled, by all of your support – thank you all for backing! Now, please talk it up, tell your friends!
And if you haven't backed, please consider it – and even if you don't, please tell your friends about it, too!
Getting the word out there is vital in this age of every internet personality creating their own gamebooks – there's a lot of noise out there while we're trying to boost the signal.
December = Trinity Continuum
Not yet half-way through the month, so here's a reminder that this is our last celebration month of our 10 Year Anniversary Celebration, and we're wrapping up with one of most ambitious game lines: the time and dimensions in space spanning, genre exploding, Trinity Continuum!
This week's Onyx Pathcast is really cool, because it features an interview by Matthew Dawkins of Lauren Roy, developer of the upcoming Trinity Continuum: Aegis! We're going way back to the Bronze Age for this one, as heroes, legends, and gods walk the earth – at least as myth would have it. What are the truths and the lies of those myths, and what are stories that have been passed on through the centuries?
This Friday you may very well discover some answers and even more questions as Matthew and Lauren walk the line of just how much information to reveal and how much to tease. Check it out on PodBean or your favorite podcast venue!
Of course, our 90%off Trinity Continuum PDFs Sale continues at DTRPG, and the 50$% off physical books End of the Year Sale continues at IPR! Links below.

Speaking of Sales…
DTRPG is also running a Teach Your Kids To Game! sale starting today that features discounted Realm of Pugmire PDFs! Which is a great thing to push, especially with holiday vacations coming on.
A few sessions exploring the world and adventuring as uplifted dogs, cats, and mice, etc. while recovering from the more hectic part of the season is a delightful way to get your kiddos into our very own hobby. We really are a generational hobby now, with parents catching up on the latest editions of the games they played back when they had time – or bringing their kids and their friends into the games they're still playing now!
Pugmire is particularly well-suited for this as Eddy always intended it to concentrate on action rather than violence, problem solving for experience rather than killing, and it's so easy to imagine playing a current or past family pet. There are a lot of TTRPGs out there that have sprung up covering similar ideas since Pugmire first rushed in barking onto the scene, and even D&D seems to have adopted some of the rules Eddy first introduced in Pugmire, so younger players are even more primed for it!

Speaking of Introducing Players to Our TTRPGs:
I mentioned last week the interest some folks had in posting to TikTok about ideas and parts of our games – the themes and motifs and fun aspects seem to provide fertile ground for posters. Well, once we found a few, we found a lot more! We'll keep reposting them to our social media – and please feel free to do the same!
I know that for a fair number of our community members, TikTok seems like a pretty strange place to spread the word about our games, and I certainly don't think everybody should launch accounts and create and post their own short vids. It is worth noting that there is interest in our games from folks who may not have known about them, and if that means that new people are engaging with, playing, reading, and yes, I'll say it, buying our games…then this is good for all of us!
Plus, a lot of these TikToks, as Matthew says, are really fun! Some are wacky, some are clever, and some get right into what makes our games cool. Check them out, you may find they hit just the right spot!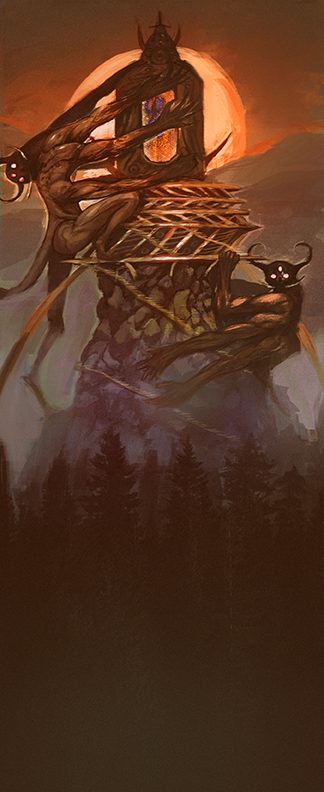 A Couple of Announcements Are Coming This Week!
Yep, just before the end of the year when everybody is busy and distracted! We are masters of timing!
First, as I have noted the last couple of weeks, this week should see a notice going up on our Onyx Path Forums that they will be temporarily (we hope) shut down next week in order to attempt what we're calling the Big Fix. (We could also call it the Big Switcheroo as it actually involves switching off one forum set up in order to turn on the new one. But that might not sound too reputable.)
We don't know how long as yet that the forums will need to be down in order to see if we can make the switch, sorry. It's a new thing for even the experienced folks we have doing this. Saving anything from the forums you want saved before they shut down would be prudent if you are concerned.
We really wouldn't do this if we thought it would turn out bad – we have actually spent years trying out possible solutions. So we're just being cautious now that we are pretty sure this is the right one.
Secondly, on this Thursday, the 15th, we'll be putting out an announcement on our blog (and some press releases and social media and all that), about a game. A TTRPG, actually. I say these things like this because I don't want to step on the announcement and ruin the impact on Thursday, but I also don't want anybody to get to Thursday expecting something way off the mark.
It's a good announcement, it's cool, we think a lot of folks will be excited – we certainly are!
In fact, it's a great announcement!
Y'know, I almost wrote more there, but stopped myself just in time. I'll write more about all of it next week when I'll be free to gush. You'd think I haven't been doing these things for:
TEN YEARS, MANY WORLDS, ONE PATH!
---
BLURBS!
---
KICKSTARTER/CROWDFUNDING!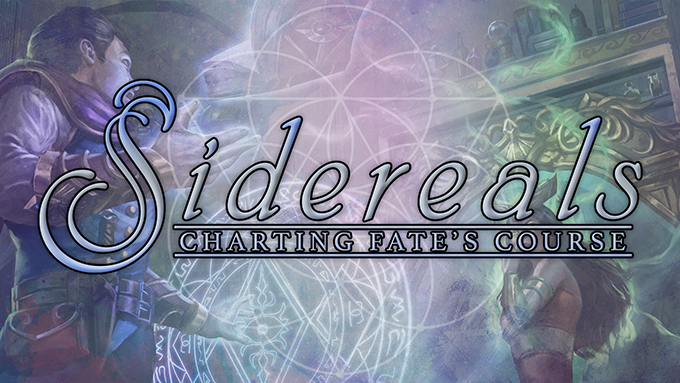 EXALTED: SIDEREALS!
FUNDED IN 9 MINUTES!
We're already over 600% funded, and over 1935 backers have joined us, and the Sidereals KS is headed into the final week! It's fated in the stars: join us, too!
https://www.kickstarter.com/projects/200664283/sidereals-charting-fates-course-for-exalted-third-edition
---
Onyx Path Media!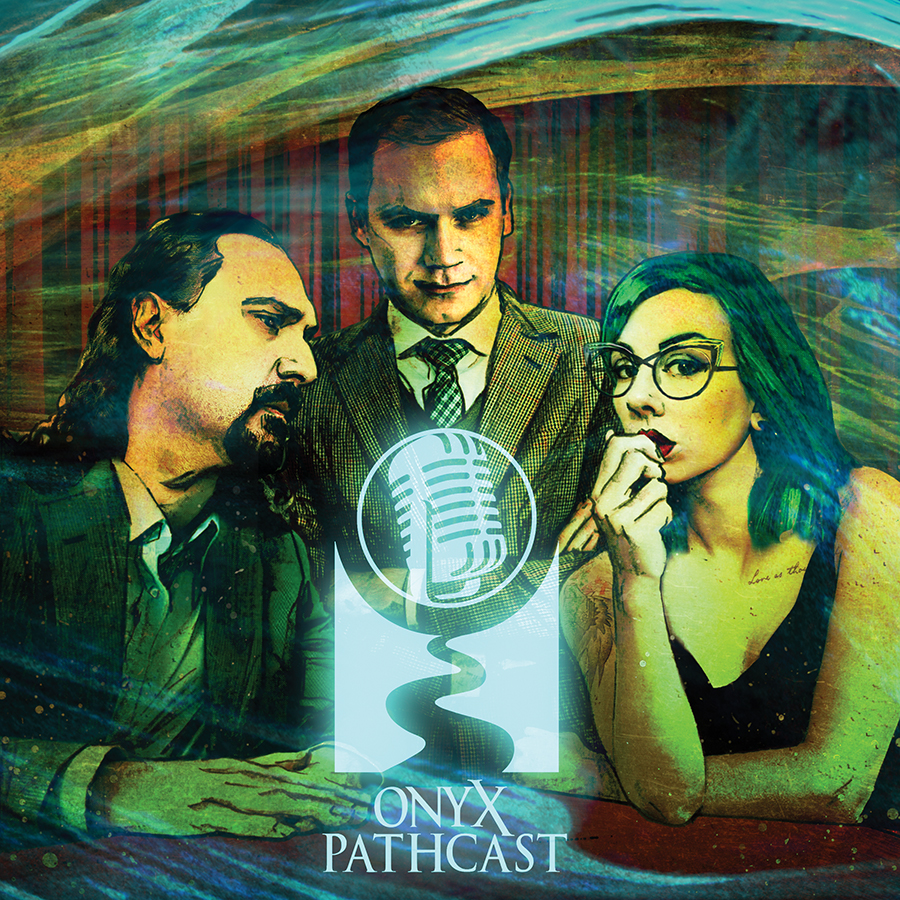 This week:
Matthew talks to Lauren Roy to get a preview of what's coming up in Trinity Continuum: Aegis.
As always, this Friday's Onyx Pathcast will be on Podbean or your favorite podcast venue! https://onyxpathcast.podbean.com/
---
Onyx Path Media now has its own blog on Tuesdays! We'll continue posting our highlight of the week here, but Tuesday will be the day to visit if you want to catch up on actual plays, interviews, deep dives, and other assorted Onyx Path media!
Please check out our attached media schedule for the videos on our Twitch channel this week! In particular, keep those eyes open for our Storypath Showcase, where we give an excellent profile of our various Storypath games and how to play them!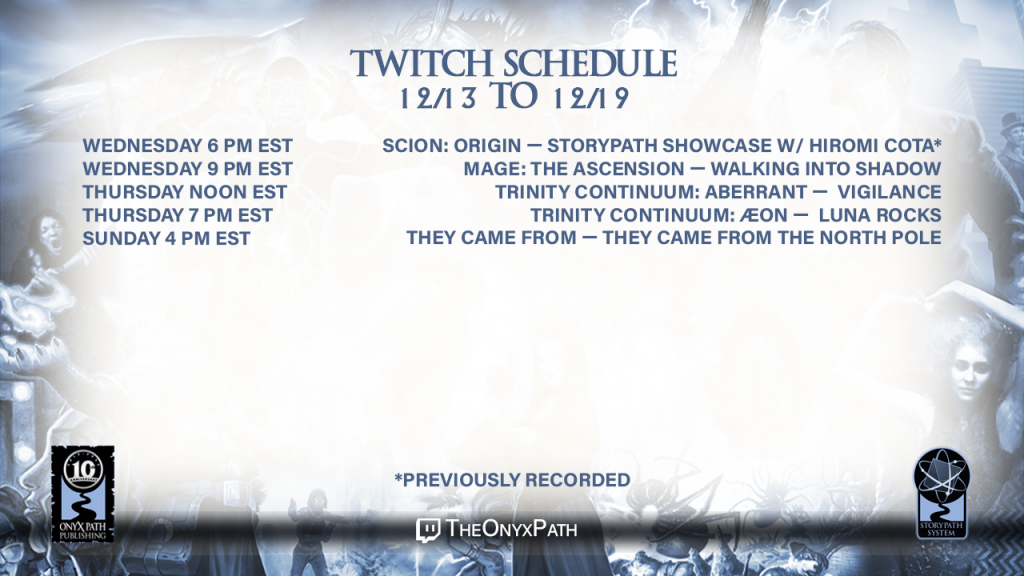 MEDIA HIGHLIGHT OF THE WEEK:
Our spotlight this week shines on the many, many TikToks people have been making in support of our games! There's so many to choose from, so here's just a few. Get involved with your own and notify us when they go live:
missingxlondon starts a multi-part Hunter: The Vigil tale via TikTok: https://www.tiktok.com/t/ZTR4Qpbbd/
chronicbrainpain has fun with Legendlore:
https://vm.tiktok.com/ZMFb5AFe8/
the_vampire_interpreter crosses X-Men with Aberrant: https://www.tiktok.com/t/ZTR4qD534/
itselisecatigbog makes a Squeaks in the Deep focused TikTok: https://vm.tiktok.com/ZMFg3ghCc/
radiofreewill takes They Came from Beneath the Sea! to Springfield: https://www.tiktok.com/t/ZTR4CdYpQ/
cjstarry shows us with Scion how TTRPGs give us the power to be anyone: https://www.tiktok.com/t/ZTRVBdb1W/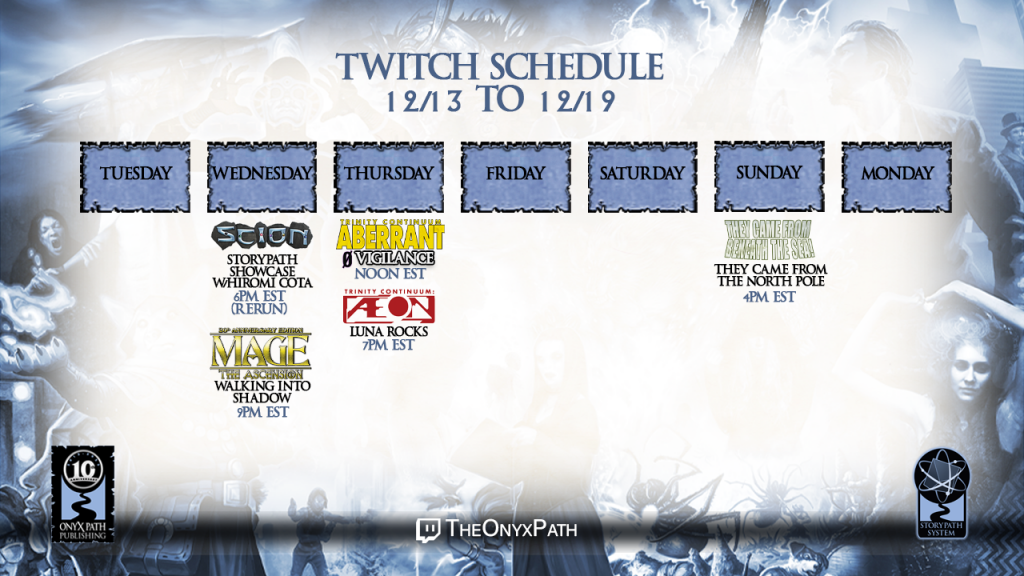 The Onyx Path News discusses recent and upcoming releases! You can find it on our YouTube channel (click the bell to be informed when we go live!) but if you missed the last episode, here it is: https://youtu.be/ybs3kSH0jHs
---
Virtual Tabletop!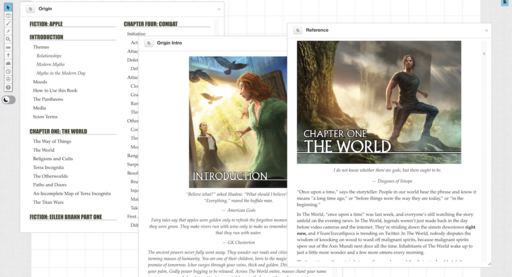 The Scion: Origin and Scion Hero Compendiums are now available on Roll20!

https://marketplace.roll20.net/browse/publisher/1716/onyx-path-publishing

Scion is just the start! They Came From Beneath the Sea! and other
Onyx Path RPGs are in development for Roll20 virtual tabletop!

The first of our official Scion sheets designed for Foundry VTT are
now available!

Direct Link: https://foundryvtt.co
Looking for more virtual tabletop resources? We have a selection of
Tokens, Encounters, and more available now at DriveThruRPG!

Get 'em here: https://bit.ly/3SnrNJ7

---
Our Sales Partners!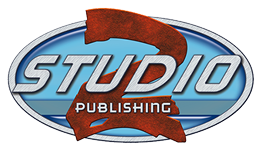 We're working with Studio2 to provide our traditionally printed books out into your local game stores. Game stores can order via their usual distributors, and can also contact Studio2 directly. And individuals can check out our projects via the links below!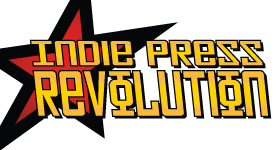 Looking for our Deluxe or Prestige Edition books, dice, and screens? Try this link! http://www.indiepressrevolution.com/xcart/Onyx-Path-Publishing/
End of the year/holiday sale at IPR:https://www.indiepressrevolution.com/xcart/Deals-and-Specials/

As always, you can find Onyx Path's titles in PDF and PoD versions at DriveThruRPG.com!
The Teach Your Kids to Game Week Sale is running on DTRPG with Pugmire and some other titles on sale:
https://www.drivethrurpg.com/promo.php?manufacturers_id=4261
Trinity Continuum PDFs are 90% off at DriveThruRPG.
Amazon and Barnes & Noble!
You can now read our fiction from the comfort and convenience of your Kindle (from Amazon) and Nook (from Barnes & Noble).

Check out the Trinity Continuum: Aeon novellas Dawn and Meridian in the Kindle store!
---
On Sale This Week!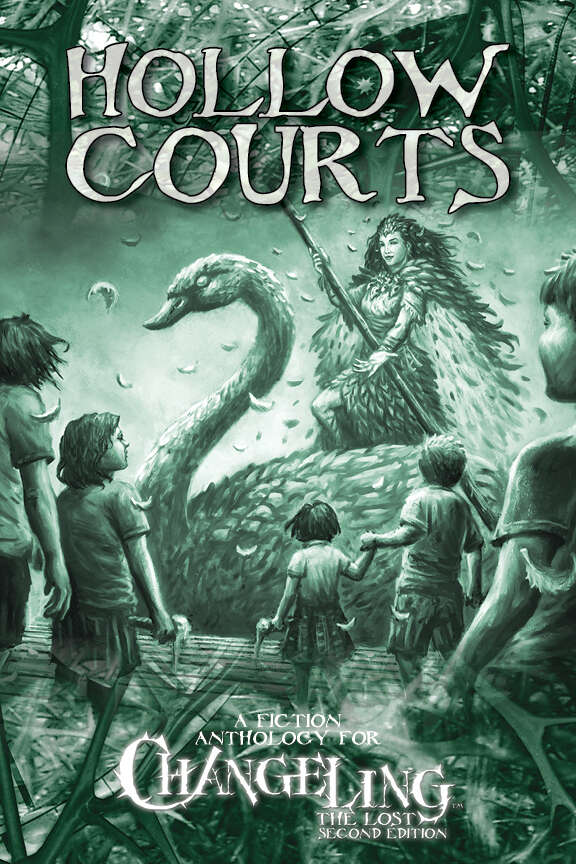 This Wednesday, burrow deep within the lore of the Hollow Court novella for Changeling: The Lost 2e available in PDF and PoD versions on DTRPG!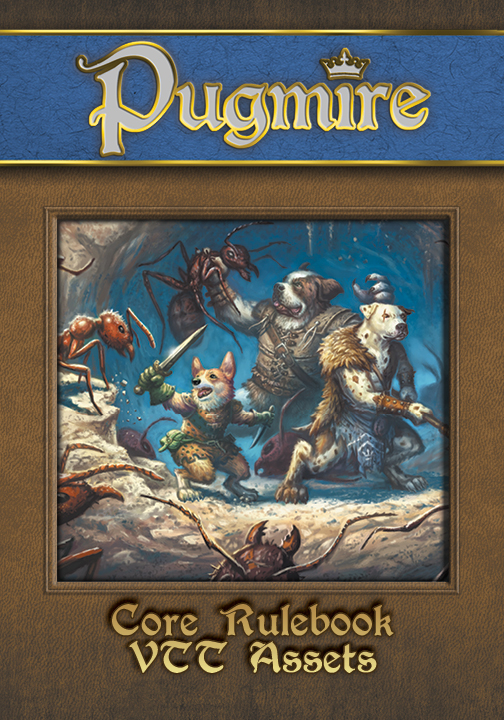 Also this Wednesday, we make it easier than ever to enjoy and play online in the wondrous Realms of Pugmire with VTT assets for both Pugmire itself, and for the Vinsen's Tomb adventure – both on DTRPG!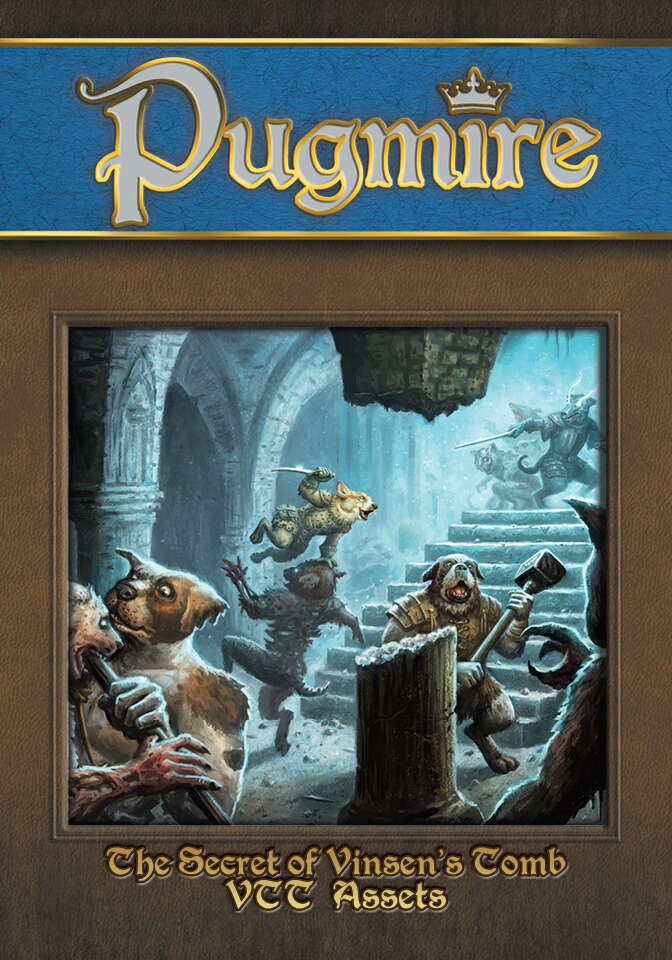 ---
Conventions!
Because dates for physical conventions are subject to change due to the current COVID-19 outbreak, we don't yet have a list of upcoming physical conventions. Instead, keep an eye out here for more virtual conventions we're going to be involved with!
Game Night With Onyx Path Publishing at Start.Playing is the last FRIDAY of the month! Our special focus this coming month will be the Trinity Continuum game lines! (But any of our game lines are welcome!)
Please spread the word about GMing games as much as
possible. Details on how list a game are at the bottom of the page in
the FAQ:

https://startplaying.games/event/game-night-onyx-path
---
And now, the new project status updates!
Our full list of projects will be available monthly on our blog! Check out November's full list report here: https://theonyxpath.com/release-roundup-november-2022/
DEVELOPMENT STATUS FROM EDDY
Here are the projects that moved to the next stage of production:
First Draft
TC: Assassins – Tasty Bit: Art Museum
Eddy: Our second Tasty Bit of 2023 is getting started! This one is TC: Assassins-themed.
Redlines
Trinity – Community Content Guide
Eddy: I've been working on a quick, simple little style guide to help folks in making content for the Trinity Continuum. Right now I'm running it by our Trinity experts, Ian and Danielle, to see if they have any thoughts.
They Came From Beneath the Sea!: Tasty Bit – Beach
Eddy: Speaking of Tasty Bits, the first drafts of the January Tasty Bit (for They Came from Beneath the Sea!) is in my hands now to redline!
Development
TC: Aether – The Aethernaut Collection
Eddy: The last final drafts have appeared from the Aether itself, and now it's up to Michele as developer to unwind them into their best form. (I see what you did there! – RichT)
Manuscript Approval
Exalted – Surface Truths (was Dragon-Blooded Novella 2)
Danielle: I'm so glad to get this book on its way to publication! It will add to the DB experience in the future.
Post-Editing Development
Mage the Ascension – M20 Lore of the Traditions
Matthew: I'm looking forward to getting this one back from editing and giving the changes a first pass before it gets to Travis! I think the Mage team did a wonderful job on this book.
---
ART DIRECTION FROM MIKE CHANEY!
In Art Direction
Ex3 Sidereals KS – Still going strong.
Ex3 Crucible of Legends – Sending sketches off for approval.
M20 Lore of the Traditions – I'm currently reviewing the art.
M20 Victorian Jumpstart – Getting this going since the Core book is going to press on Monday.
W20 Howls of the Apocalypse – Art is underway.
SL Vigil Watch Kelder Mtns – Wilson will start these maps this week.
MtAw Tome of the Pentacle – As soon as Gaydos finishes fulls for Devoted Companion, he's gonna knock the fulls and cover out for this.
In Layout
Squeaks in the Deep Jumpstart VTT Assets – Travis wrapping these up.
SCION Realms of Magic and Mystery – McEvoy working on finishing his pieces… Rich Ron Thompson continues to lay it out.
Exalted Essence – Working on this as soon as Adventure is done up.
TC Stampede of Justice (Adventure JS) – Also working on this.
Proofing
TC Adventure! – Symbols this week… then it'll be ready.
Ex3 Lunars Novella – At Paradox for approval.
Storypath Ultra Brochure – Still working on this. There were some shenanigans with getting Victorian ready to go.
Contagion Chronicles Global Outbreaks – At Paradox for approval.
Indexing
At Press
M20 Victorian Age – At Trad Press and PoD files uploaded.
Scion Dragon Screen – Printing started.
Scion Dragon – At KS fulfiller.
Scion Dragon Wallpaper – Going out to KS backers.
Scion Masks of the Mythos – At KS fulfiller.
Scion Masks of the Mythos Screen – Printing started.
Scion Masks of the Mythos Wallpaper
DMR VTT – Pack has been sent out to backers.
Legendlore VTT
TCFBTS Content Creation Guide
Squeaks in the Deep VTT
M20 Melody Through the Mirrorshade Lens Novella – Out to KS backers.
TCFBTG Monsters from the Crypt! – Prepping PoD.
TC: Aberrant – Proteus Nova Compendium – Errata being input.
Ex3 Adversaries – Errata gathering.
Vinsen's Tomb VTT and Pugmire Core VTT Assets available this Weds on DTRPG!
CtL Hollow Courts Novella – PDF and PoD versions on sales Weds on DTRPG!
---
Today's Reason to Celebrate!
Hard to believe, but it has been 7 years since we announced that the New WoD (nWoD) game lines were now renamed to the Chronicles of Darkness (CofD) and that there was now a Chronicles of Darkness core rulebook. That decision was the result of our Onyx Path team at the time slamming through a series of crash brainstorming meetings prompted by the new owners of the property – Paradox. Because of making that change, we were able to create the whole 2nd Edition of the CofD gamelines like Vampire: The Requiem, Hunter: The Vigil, and Changeling: The Lost – just to name a few of the amazing CofD games we've updated and created – and are still publishing!