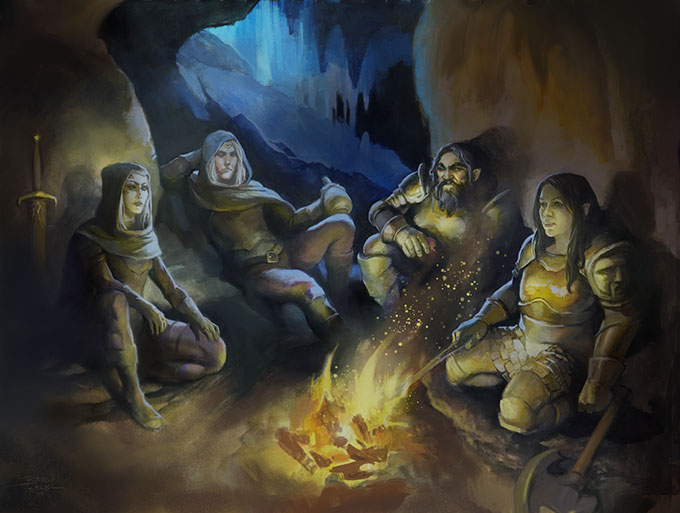 ! or ?
Depending on the breed, a little visual play.
I wasn't able to find a wagging dog tail, but that's what we all have here as the Realms of Pugmire KS wrapped up last week with over 1,000 good doggo backers!
That thousand backers milestone is always excellent to see as I used that number as a benchmark when figuring the costs vs pledge amounts when putting together KSs, and it still works pretty well today. A thousand copies is also what is the minimum with a lot of traditional printers, so it works well there, as well, for calculations.
If we don't hit it with a crowdfunding campaign, that's not a disaster, but I always feel better – perhaps irrationally – when we do!
We were certainly helped by bringing in a new set of items to Add-On to your pledge with a set of Realms of Pugmire Dice, a dice and bag set with the Pugmire logo on it, and a dice rolling tray with the Pugmire map on that. I've mentioned how we were working on working with a new dice partner, and we just were able to seal the deal a couple of days before the KS ended.
Don't worry if you missed it, the dice stuff will be part of our BackerKit page for Realms of Pugmire, so you'll be able to adjust your pledge and even make a pre-order in about a month when James gets that page activated.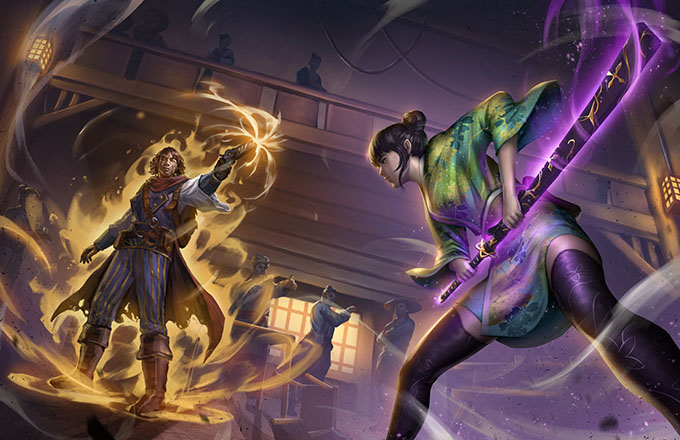 So, Lots of Little Bits Now That the KS Is Over:
Lots of catching up on a wide variety of things in our meeting today.
Related to Realms of Pugmire, but not actually a project derived from the Kickstarter, you might notice the Tome of Enemies in First Drafts below. That's something for Realms that Eddy has been pulling together for a bit and might just be the first "monster manual" or as we like to say around here: "creature collection" for either edition of Pugmire!
I'm looking forward to all the monster illustrations we'll need for that book!
Also looking forward to Scion fans being able to pick up the Advance PDF for Realms of Magic & Mystery this Wednesday. It was a lot of fun doing the layout, and hope folks enjoy! I italicized Advance PDF in order to remember to remind folks that Advance PDFs are what we put out first when a project wasn't crowd-funded (which would have a Backer PDF). Both types of PDFs then go through an errata phase and we use those notes to tweak the PDF files and also to build the PoD and traditionally printed physical book files.
Another reminder for folks reading is that PoD means Print On Demand, and that they are physical books. Not electronic books. They're printed using a different kind of printer that grew out of printer/copier/scanner technology, and includes the printing section and a binder. These PoD printers are set up the way they are in order to do what it says in the name: Print (one book) On (your) Demand (when you order it).
For some game companies and actual fiction publishers, PoD is the only way they can get physical copies of their books created. I'll tell you, with all the issues with traditional printing and shipping, we've been glad that PoD printing has been there for our non-traditionally printed projects!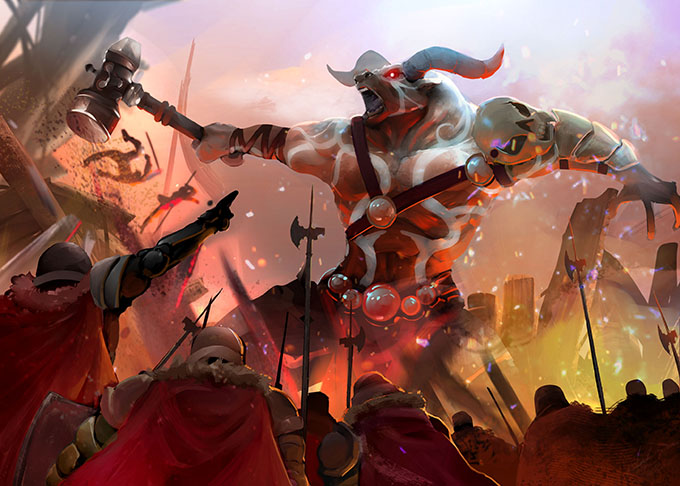 Here's Some More Bits!
The Onyx Pathcast is almost at its 250th episode! Way to go, you wacky kids! Congrats to Dixie, Matthew, and Eddy for so many fantastic episodes!
They were going to use the 250th episode to do a Q&A episode where they would answer the questions listeners have sent in via a form they put out a week or so ago, but got so many questions that they're doing a "reverse-spillover" sort of thing and they'll start answering your questions this Friday: the 249th episode!
There's still time to get questions in, so here's the link:
https://forms.gle/Wfk7Hrr2zRUJn6vF9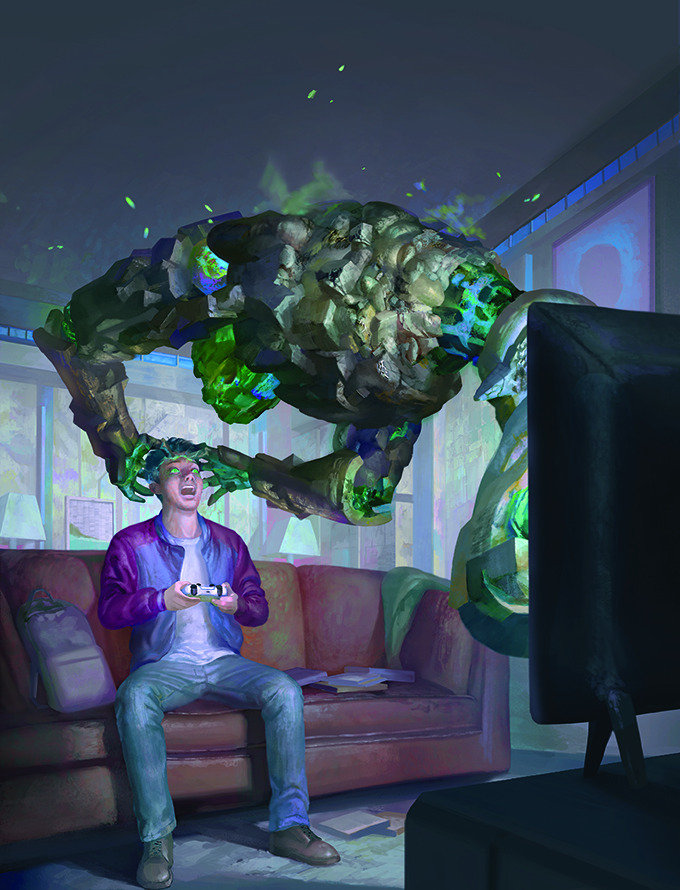 Speaking of deadlines, and errata like I did earlier, another reminder: this time to remind Exalted fans that the errata for the Exalted Essence Backer PDF is going to close tomorrow, Tuesday the 28th. Thanks to all of you who take the time and make the effort to send these in!
One final reminder, I promise, is for folks who want to write in to the Comments section on this blog. I love having a chance to chat and answer questions with all of you. I don't know of a lot of companies that produce the sheer number of projects we do where the CEO is available to chat weekly like this.
There's one kind of question though, that I'm just not able to engage with. We do a progress report every week, and a honking big, here's-all-the-stuff-we're-publicly-working-on report at the end of every month. In fact, Ian is probably working on this month's right now! Those reports are your window into where things are, so please understand that there's no point in asking for more info about the status of a particular project. It is where it is in the progress reports, folks!
OK, to wrap up, here's the latest sketches I'm working on for the Trinity Continuum: Aegis cover artist. These are the next stage after the rough ones I showed last week, and represent my going in and tightening ideas and details based on researching what's appropriate visually for the setting. In this case, it's a bunch of historical reference, and I'll continue to do that for all the elements I'd like to get onto the cover.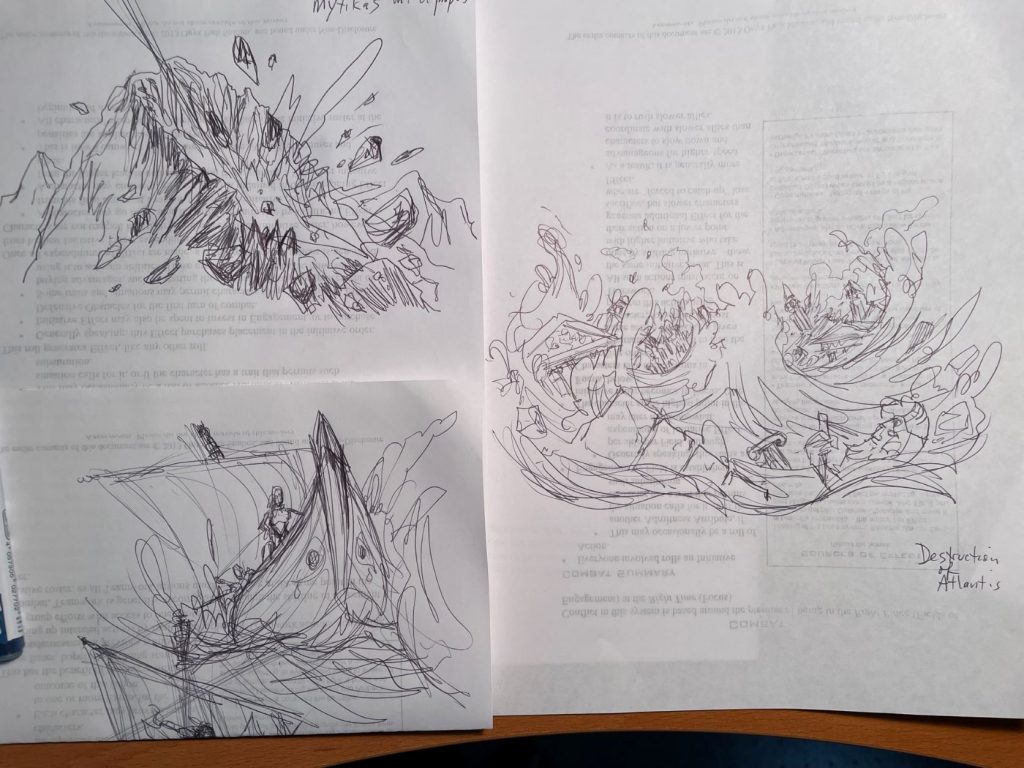 These are still just for me, though: I'd consider them still way too rough to foist off on an illustrator. After I have everything researched into this level of sketch then I'll put them all together with a much cleaner line so the cover artist can see just what I'm trying to get across. Putting in all the details they might need, and such. That might be next week, or this week might be wrapping up the research sketches.
Just a reminder (aha!) that all kinds of creativity go into the process of delivering to everyone our:
MANY WORLDS, ONE PATH!
---
BLURBS!
---
KICKSTARTER/CROWDFUNDING!
Coming up next on crowdfunding: The Trinity Player's Guide!
---
Onyx Path Media!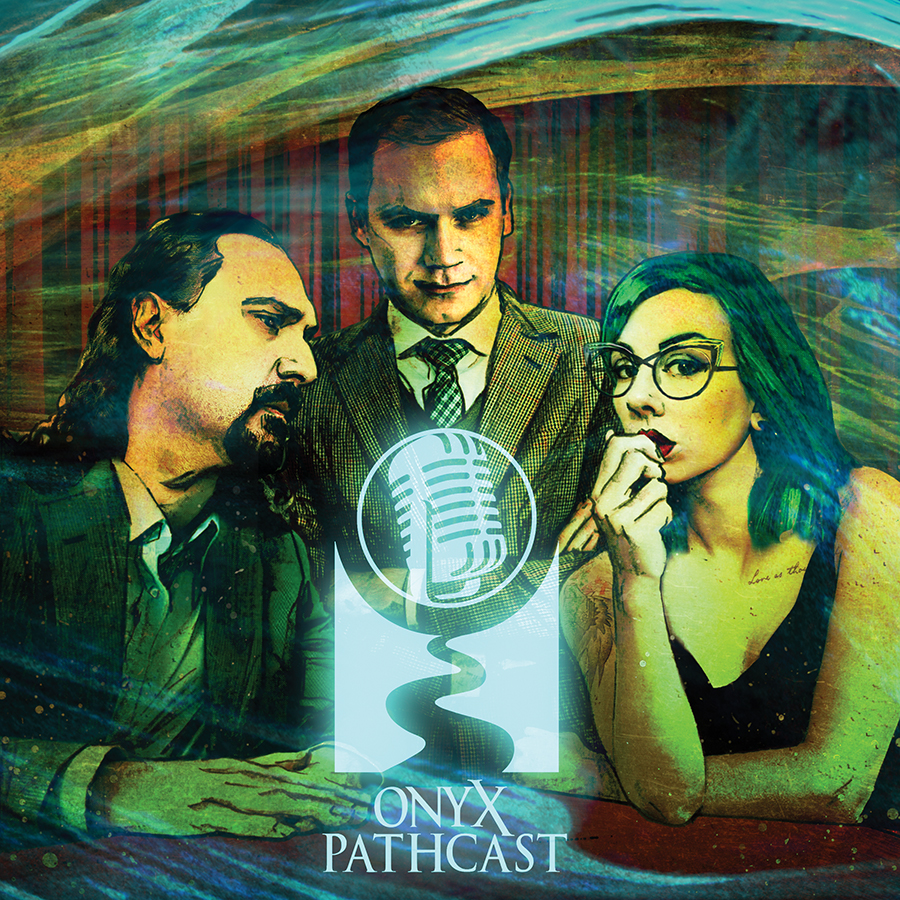 This week:
Matthew, Dixie, and Eddy will be diving into the mailbag to answer listener questions!
As always, this Friday's Onyx Pathcast will be on Podbean or your favorite podcast venue! https://onyxpathcast.podbean.com/
---
Onyx Path Media now has its own blog on Tuesdays! We'll continue posting our highlight of the week here, but Tuesday will be the day to visit if you want to catch up on actual plays, interviews, deep dives, and other assorted Onyx Path media!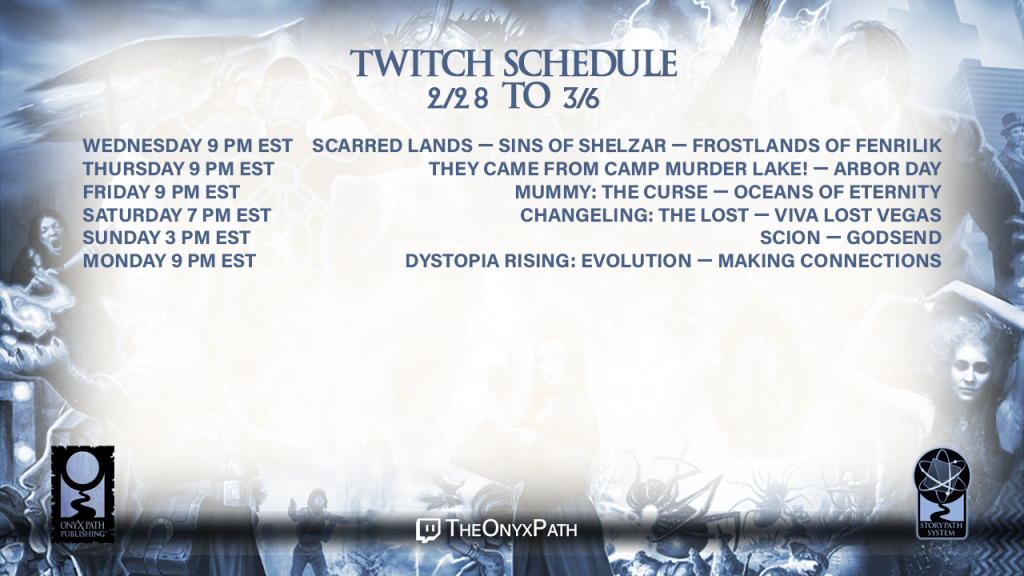 Please check out our attached media schedule for the videos on our Twitch channel this week! In particular, keep those eyes open for our Storypath Showcase, where we give an excellent profile of our various Storypath games and how to play them!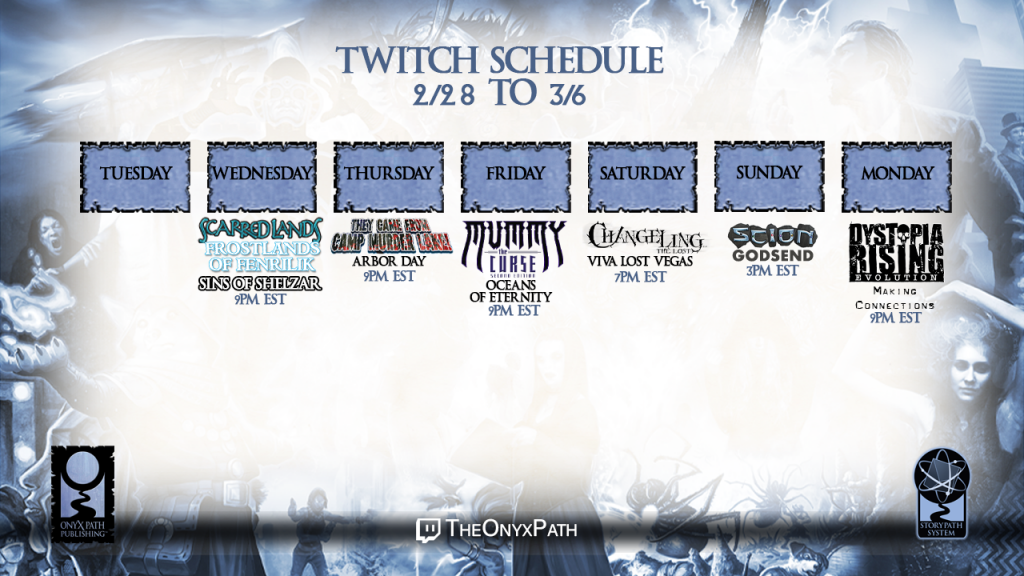 MEDIA HIGHLIGHT OF THE WEEK:
Our spotlight this week flies over to Corbin and his Beginner's Guide to Scion over on our very own channel! https://youtu.be/iCXYhTcW1HM
The Onyx Path News discusses recent and upcoming releases! You can find it on our YouTube channel (click the bell to be informed when we go live!) but if you missed the last episode, here it is: https://www.youtube.com/watch?v=Ju1LdbhFZNk
---
Virtual Tabletop!
Two new Roll20 items of interest for Scion players!
First, a Scion VTT bundle is on sale over at Roll20:

https://marketplace.roll20.net/browse/bundle/19378/scion-second-edition-bundle
And there's also the Scion Jumpstart, all ready for Roll20 VTT fun!
https://marketplace.roll20.net/browse/bundle/21165/a-light-extinguished-a-jumpstart-for-scion-second-edition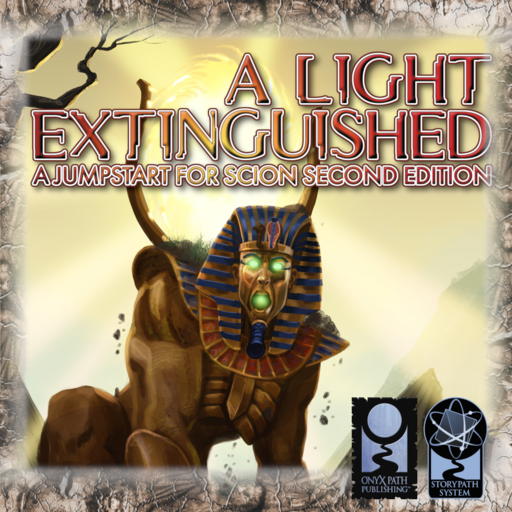 Here is a new screenshot of the upcoming They Came From Beneath the Sea! Compendium!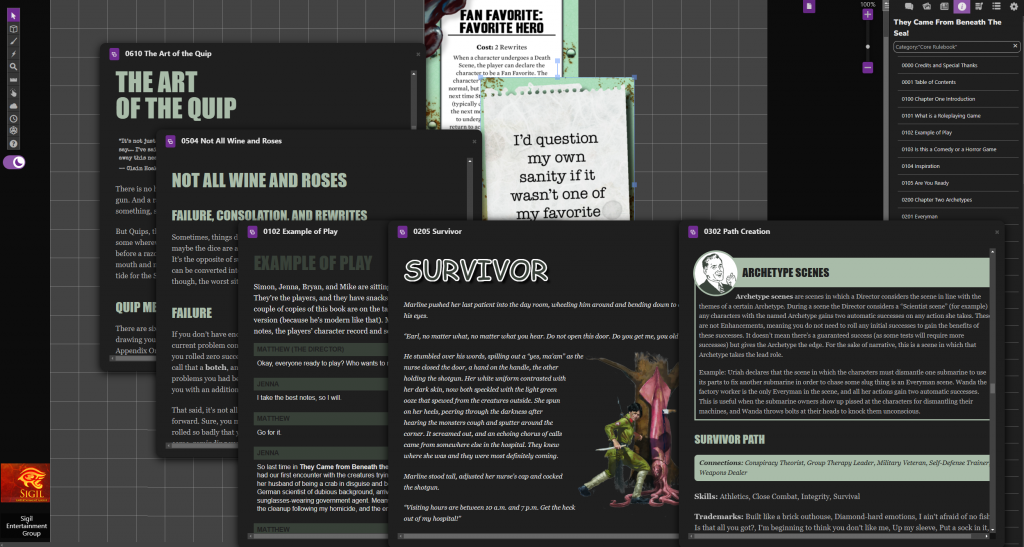 More news and links when we have them!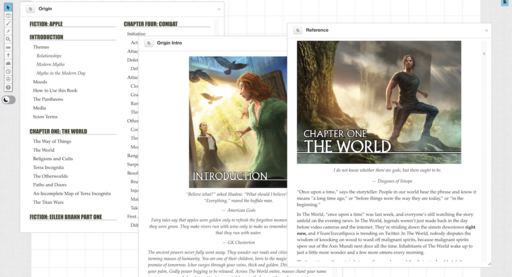 The Scion: Origin and Scion Hero Compendiums are now available on Roll20!

https://marketplace.roll20.net/browse/publisher/1716/onyx-path-publishing

Scion is just the start! They Came From Beneath the Sea! and other
Onyx Path RPGs are in development for Roll20 virtual tabletop!

The first of our official Scion sheets designed for Foundry VTT are
now available!

Direct Link: https://foundryvtt.co
Looking for more virtual tabletop resources? We have a selection of
Tokens, Encounters, and more available now at DriveThruRPG!

Get 'em here: https://bit.ly/3SnrNJ7

---
Our Sales Partners!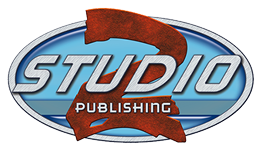 We're working with Studio2 to provide our traditionally printed books out into your local game stores. Game stores can order via their usual distributors, and can also contact Studio2 directly. And individuals can check out our projects via the links below!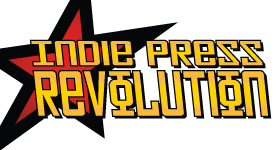 Looking for our Deluxe or Prestige Edition books, dice, and screens? Try this link! http://www.indiepressrevolution.com/xcart/Onyx-Path-Publishing/
IPR is running a special sale on physical books and has just added Changeling: the Lost 2e and Dark Eras 2!
https://www.indiepressrevolution.com/xcart/Deals-and-Specials/

As always, you can find Onyx Path's titles in PDF and PoD versions at DriveThruRPG.com!
Amazon and Barnes & Noble!
You can now read our fiction from the comfort and convenience of your Kindle (from Amazon) and Nook (from Barnes & Noble).

Check out the Trinity Continuum: Aeon novellas Dawn and Meridian in the Kindle store!
---
On Sale This Week!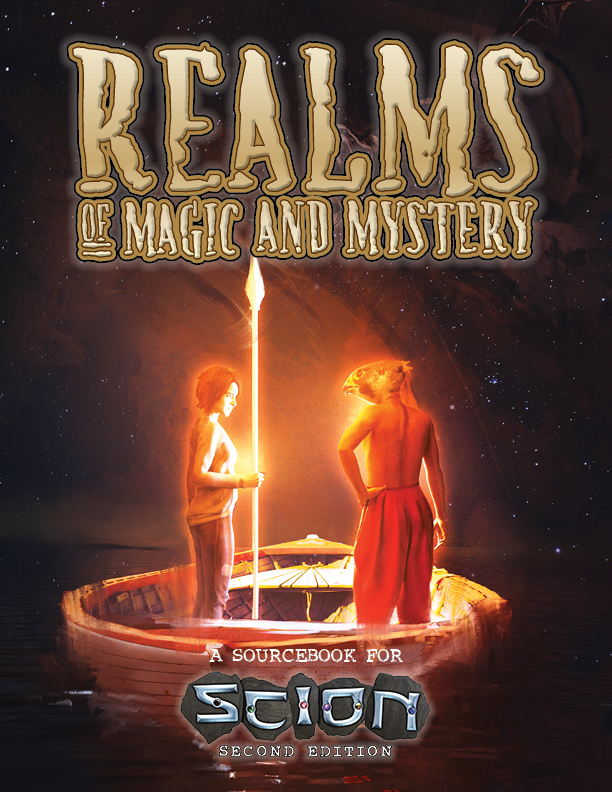 It is time to explore the heavens, the hells, the realms of Scion! Of course, these are the Realms of Magic & Mystery! The Advance PDF will be available Wednesday on DTRPG!
---
Conventions!
Because dates for physical conventions are subject to change due to the current COVID-19 outbreak, we don't yet have a list of upcoming physical conventions. Instead, keep an eye out here for more virtual conventions we're going to be involved with!
We'll be at the IPR booth at the GAMA Trade Show April, 24th to 28th, so let your friendly local game store know that they can talk to us there! And if you ARE a retailer, we'd love to chat right there with you!
Game Night With Onyx Path Publishing at Start.Playing is the last Friday of every month! Come play some Trinity Continuum in celebration of the upcoming Talents Player's Guide KS! (But any of our game lines are welcome all day long!)
Please spread the word about GMing games as much as
possible. Details on how list a game are at the bottom of the page in
the FAQ:

https://startplaying.games/event/game-night-onyx-path
---
And now, the new project status updates!
Our full list of projects will be available monthly on our blog! Check out January's full list report here: https://theonyxpath.com/release-roundup-january-2023/
DEVELOPMENT STATUS FROM EDDY
Here are the projects that moved to the next stage of production:
First Draft
Realms of Pugmire – Tome of Enemies (was Pugmire Monster Book)
Eddy: Our next Realms of Pugmire book is already getting started! We never got to do a big book of enemies in the previous edition, so this is something I'm really excited about.
Scion – Scion: Divine Inspiration
Matthew: And we're off! I've harped on a lot about what an impressive game I think Scion: God is, to handle such powerful epics in a way that's elegant and functional, as well as interesting to the players. Well, this is only going to increase the options available and make your God games expand in all kinds of directions. Steffie de Vaan is leading this project, and I've no doubt she'll do a superb job.
Final Draft
Exalted – Exalted Essence Adventure Trilogy
Danielle: H had a chance to go through everyone's drafts and leave comments, and now the authors are going to work on making the adventures a little more integrated.
Exalted – Tomb of Memory (was Exalted Essence Jumpstart)
Danielle: Monica and David have blown through their redlines and tossed them back to authors. I'm looking forward to seeing how condensed Monica can make the rules. 😀
Exalted – Abyssals
Danielle: The developers started sending out redlines for this earlier last week and finished them up on Friday. The book is taking a great shape!
Development
Exalted – A Murder in Whitewall (was Exalted Essence Novella 3 (Cole))
Danielle: Rai has sent in her final draft and I'm looking forward to seeing how she's punched it up from her original.
Editing
Exalted – Scoundrelsong novella
Danielle: James's novella was approved and now sails into editing.
---
ART DIRECTION FROM MIKE CHANEY!
In Art Direction
HTV Tending the Flame – Contracting.
Ex3 Crucible of Legends – Tracking down who still owe us art.
COFD Contagion Chronicles RMCs – Contracted.
TC Anima – Artnotes over to HIVE for arting.
TC Player's Guide KS – Fulls, splats, and a few halfs in… awaiting remainder of halfs and cover.
TC Assassins VTT Adventure – Contracted.
MtAw Tome of the Pentacle – Contracted.
In Layout
W20 Apocalyptic Record – Preparing myself for this one…
EX3 Surface Truths Novella
SL Vigil Watch Kelder Mtns – With Ron Thompson.
Proofing
Storypath Ultra Brochure
DEVIANT Devoted Companion
Indexing
At Press
TC: Adventure! – Indexing.
Exalted Essence – Backer PDF out to backers. Errata form closes Tuesday 2/28.
M20 Victorian Age – At KS fulfiller.
M20 Victorian Age Screen – Printing started.
Scion Dragon Screen – Printing started.
Scion Dragon – At KS fulfiller.
Scion Masks of the Mythos – At KS fulfiller.
Scion Masks of the Mythos Screen – Printing started.
Ex3 Lunars Novella – PoD proof on the way.
Ex3 Adversaries – PoD uploaded.
SCION Realms of Magic and Mystery – Advance PDF available this Weds on DTRPG!
---
Today's Reason to Celebrate!
This week, we celebrate the releases of two awesome Chronicles of Darkness core second releases: it'll be a year Thursday since we released Hunter: the Vigil 2e, and eight(!) years since Werewolf: the Forsaken 2e! That's !!! for it being eight years!