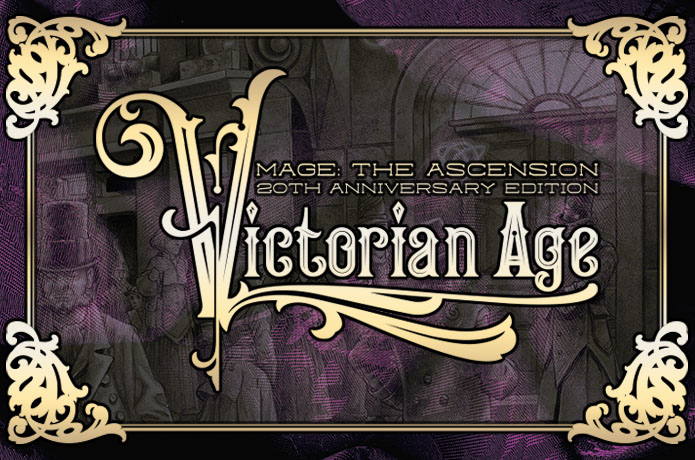 Mage: The Ascension 20th Anniversary Edition: Victorian Age is now live on Indiegogo!
Within this book you will find details of the state of the great magickal powers in this era: the Order of Reason, preparing for their metamorphosis into the Technocratic Union and riding upon the great beast of Empire; the Council of Nine, now merely eight, caught in infighting and looking for a new peer; and the Crafts, the manifold practices of magick across the world, who fight to save their peoples from conquest and exploitation.
In addition, Victorian Mage includes an examination of life as a magus in the stratified society of Imperial Britain and the wider empire; rules reflecting the difference in how magick works during this age, when the Consensus of the Technocracy has yet to enfold the globe; and a gazetteer of the Victorian world, touching on cultures and conflicts across the globe as empires struggle for dominance and the masses struggle simply to survive.
This Victorian Mage Indiegogo campaign is designed to enable us to create a deluxe hardcover edition of this supplement, designed to match the look and feel of our other 20th Anniversary Editions, and specifically the Mage: The Ascension 20th Anniversary Edition.
We want to create a deluxe edition with a leatherette-style cover featuring the title of the book on the spine, 200+ full color interior pages, and a silk ribbon bookmark. The cover will feature an embossed image of the Victorian Mage logo. Exceptional funding will allow us to further develop the setting and provide additional materials for play.
>> Join the campaign now! <<