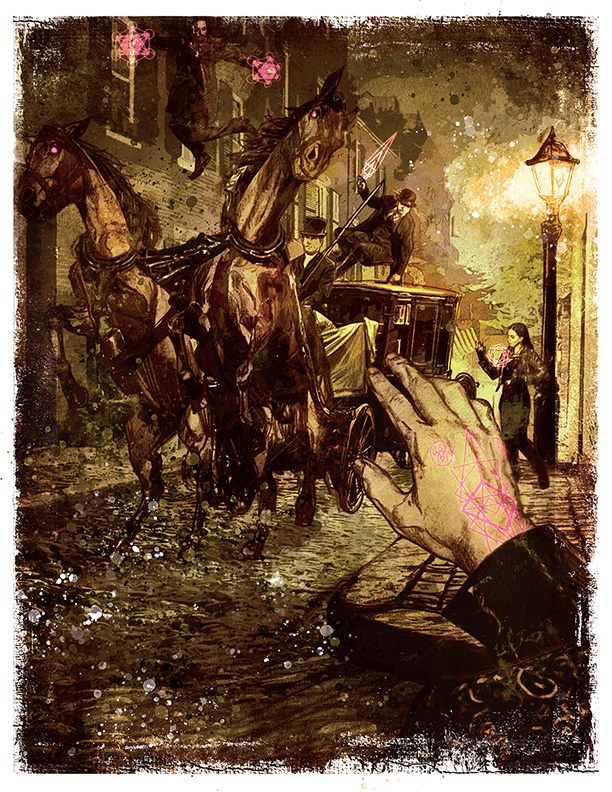 Go, Go, Go!
Go over to Indiegogo!
That's right, the Deluxe Mage 20th Anniversary Edition: Victorian Age crowd funding campaign is going to start on Indiegogo tomorrow, Tuesday the 23rd, at 2pm Eastern US time!
Here's the link to the pre-launch page, if you want to sign up to be alerted, or just be ready come 2pm tomorrow! https://www.indiegogo.com/projects/victorian-mage-ttrpg/coming_soon
What? But why after 50 Kickstarter campaigns would you drop it for Indiegogo, Rich? (Says somebody hypothetical).
We wouldn't, actually. We're experimenting with another crowd-funding platform like Indiegogo because we want to be sure we have options and alternatives. Plus, we like to shake things up a bit and see if we can get the word out about the project to another audience.
I'm actually working with James right now to set up our next Kickstarter campaign; which is for Trinity Continuum: Adventure!.
But besides the question of leaving Kickstarter, which we're not, I've also heard a few other concerns from folks since I mentioned this last week. One concern I heard was that on Indiegogo a campaign has no funding target that means the campaign is successful. While that is an option – basically a campaign takes in whatever by the time it is done and everybody works with that amount – it is only an option. We have chosen the more familiar method of having a target funding goal for M20 Victorian Age.
Fortunately, James has prepared a quick Q&A sheet covering the main differences we already know about:
Pledge Collection
In our traditional Kickstarter Campaigns, all backer pledges are collected once the campaign has ended, if we have achieved our funding target.
With Indiegogo, pledges are collected up front, when you decide to back the project. If the campaign doesn't meet it's funding target by the end date, your pledge will be refunded back to you. Indiegogo backers should be very sure that you're ready to support the project before you contribute your pledge.
Manuscript Previews
With Kickstarter, we're able to lock the draft manuscript previews behind backers-only updates, so only those who have pledged to the campaign can read the manuscript.
With Indiegogo, we're unable to limit updates to backers only. Instead, James is going to download the e-mail addresses of all backers each Wednesday morning (around 9:00 AM EST), and will be using that list to send a mass e-mail out to backers with a link to the currently available draft manuscript previews. We'll continue to showcase the book section by section during the days of the campaign, but we'll only be sending out these preview links to backers once a week.
Pledge Selection
With Kickstarter, we try to bake as many options into a reward pledge as we can, so we can identify premium rewards and build bundles. The pledge tiers typically handle 90% of the rewards offered in the campaign.
With Indiegogo, it's more Add On focused, so we've streamlined our pledge options. There are three "Perks" for the campaign to choose from – PDF Only, Deluxe Hardcover + PDF, or neither (just supporting the project). Once you've selected your primary perk, you will be taken to the Add On section, which will allow you to add additional M20 PDFs, some PDF bundles with material from older editions, and some of the premium rewards that we usually include in a pledge reward tier.
Contacting Us
Kickstarter has an internal communication system, where backers can send messages to creators and vice versa.
Indiegogo does not have a messaging function, so backers can communicate with us by posting comments or direct e-mail to our campaign contact.
These are some of the differences we know about up front, before the campaign launches. I'm sure we'll discover other subtle differences in how things are handled during the campaign. Together, with a little patience and communication, we'll figure out the systems as best we can.
And have fun doing it!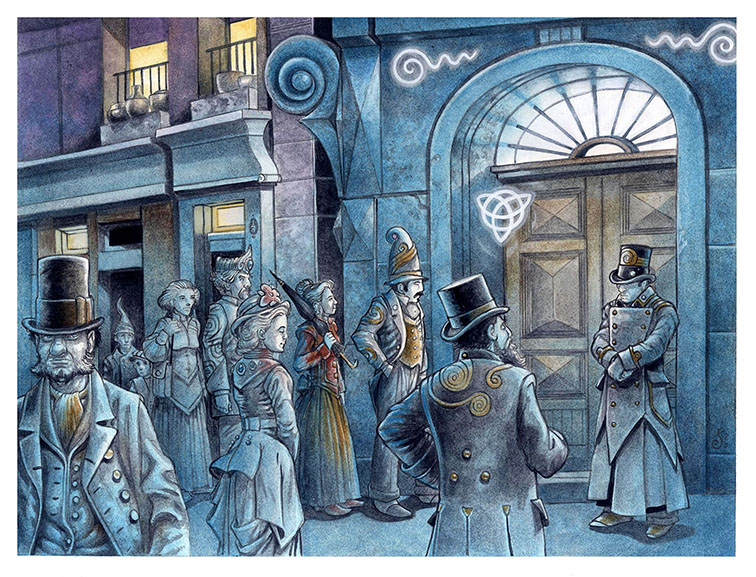 What Else From the Monday Meeting?
We covered our thoughts on the joint Scion Kickstarter for Scion: Dragon and Scion: Masks of the Mythos, both from the business point of view of just how darn well the KS went, and also from the creative side of how we loved the way the projects were received! We didn't know going into it how the projects would fare, so it was really satisfying to see.
Thanks again to all of you who participated – current fans of Scion and folks new to the game, alike – and special thanks to everyone commenting on the form we included.
I should point out, for folks who came fresh to the KS and who happen to be reading this now, that we included that form specifically to get commentary on the "naked text". This is the bare text before the final dev pass, so it's the best time to hear your thoughts. We'll also have an errata pass when the Backer PDF goes out, so you can wait for that if you missed the comment form during the KS.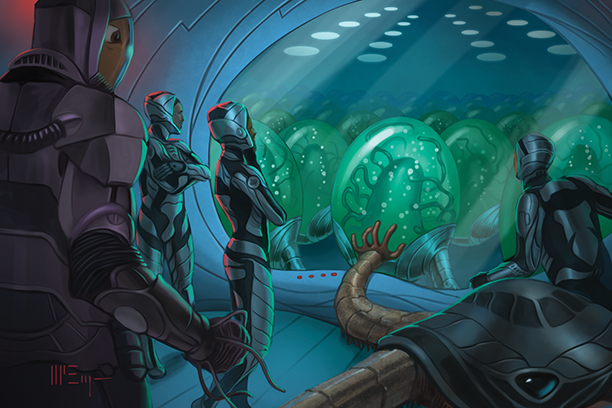 This last weekend, a lot of our crew was participated in the Gehenna Gaming Virtual Horror Con, so a whole lot of the meeting was comparing notes on that. Our crew looks at how things went both behind the scenes, and "audience-facing", and it is really helpful for us to compare notes.
We do this with any convention, even way back when we attended physical cons. Soooo long agoooo. Here are some of the notes that our Terrific Trio of Terror sent me after the meeting today:
Here's Dixie's:
I had a blast playing Kip Kepling, the HMS Ponderosa's cabin boy for our Alien RPG game Friday night, and my Squeaks in the Deep mouse Lazlo Snaptail is a character I want to reprise in the future! As always, hanging out with my Onyx Pathcast crew is good fun, too, and I cannot wait to finish our Camp Murder Lake game.
And Matthew's:
I had a really interesting and varied discussion on the Horror in Media panel, our Onyx Pathcast panel received really positive feedback throughout, and my They Came from Camp Murder Lake! game (sadly stymied by poor internet) was a huge amount of fun, and will be reprising at some point in the coming weeks, with the same cast!
And last but certainly not least, Eddy's:
I had a great time playtesting Squeaks in the Deep!

Dixie and the Vorpal Tales folks were excellent players, and had some great feedback for me. I also noticed some things I want to change myself. But overall, it's hitting the right balance of "classic Pugmire" and spooky/creepy.

A couple of notes from me, too, in that I was only able to sit in on the Onyx Pathcast panel on Sunday. Eddy's Squeaks playtest was actually super-useful, as we love to get our games out in public as we're making them. It's a test-run, and Eddy really does listen to both what folks are saying, as well as how they are playing.
Matthew's It Came from Camp Murder Lake! had some technical issues and had to be cut short, but he tells me he is already in contact with the players to schedule a follow-up to wrap things up. Like Squeaks, this was a playtest, so we really want to see how the rest of it plays out, and it was also a sneak-preview of the game.
Which is a whole 'nother reason to put it forward for play at a con.
Dixie's cabin boy make-up and RPing was just fantastic, so when that game goes up on YouTube or wherever, I heartily recommend checking it out. We were also on the Pathcast recording together, and that's always fun. We were able to discuss our favorite drinks – hey, not our idea, we were answering a question from the chat, honest – and push the M20 Victorian Age campaign.
We also got to repeat, a lot, that June is very important this year. June, I tells ya!
Why? Because we announced during the con that we were indeed doing our own Onyx Path Virtual Gaming Con again this year, in June!
Right now, we're only teasing the month – June! – but we'll have more info soon. Primarily, we realize that last year we didn't give our community much advance notice for our online con, and so we're announcing now in order for folks to hear about it with more time to plan.
On our end, we're assembling ideas for the show, making sure we have a good spread of interesting panels, timely playtests and sneak-previews, and a wide range of games available for folks to sign up for. Some guest stars! All that fun stuff!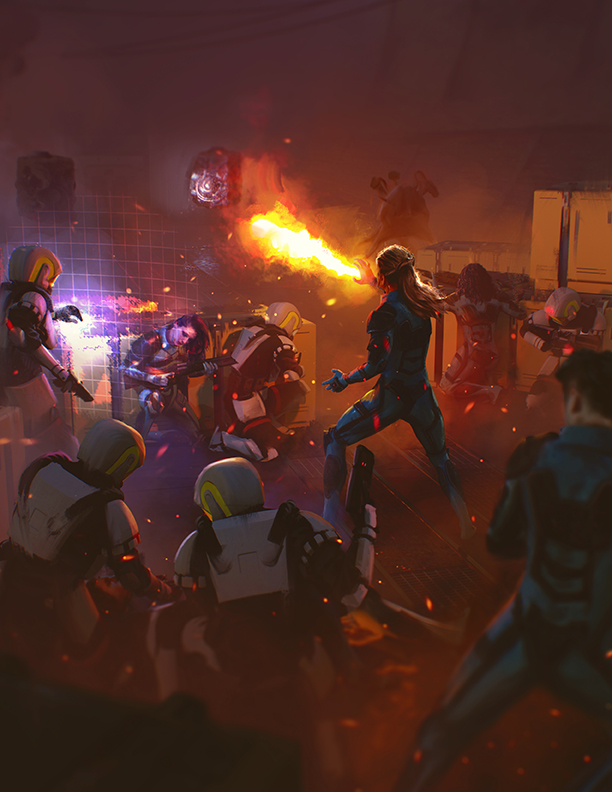 Speaking of fun, has everyone been enjoying the TC: Adventure! radio serial, Tales of the Aeon Society!, that's going into its second half this week? We had a blast putting it together, so we'd love to hear what you think. Either between episodes or once we do a compilation. We don't care which!
Really, we do love making what we make: the books, the world building, the different media we can play with. Settings and rules and art! But most of all (can you see this coming?) we love bringing all these things to you so you too can explore our:
Many Worlds, One Path!
---
BLURBS!
---
Kickstarter!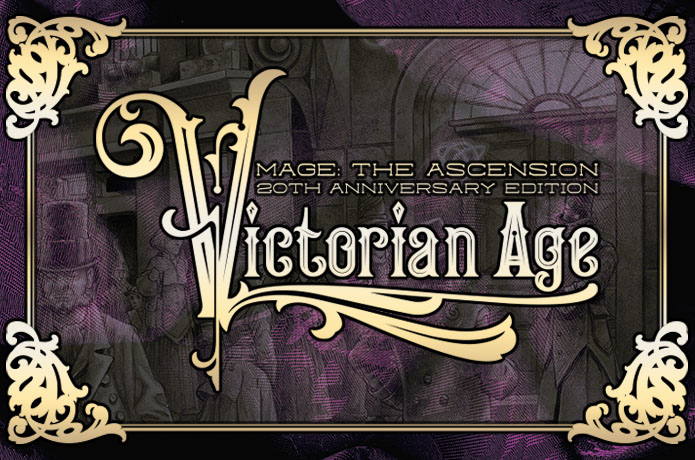 The campaign for the Deluxe Mage: The Ascension 20th Anniversary Edition Victorian Age starts tomorrow on Tuesday, February 23rd at 2pm EST on IndieGoGo!
---
Onyx Path Media!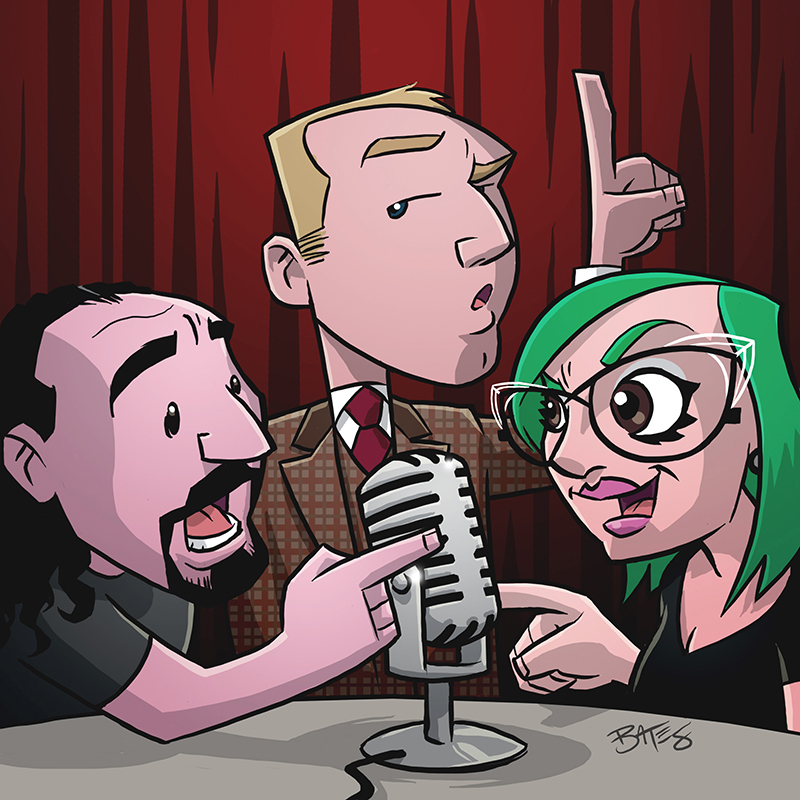 This week: The Terrific Trio put on their Victorian finery (Eddy already has a deerstalker hat) and take a deep dive into M20: Victorian Age!
As always, this Friday's Onyx Pathcast will be on Podbean or your favorite podcast venue! https://onyxpathcast.podbean.com/
Also on Podbean this week, on Wednesday, is the 4th episode of Tales of the Aeon Society! A recently recovered radio program from the 1930s that we here at Onyx Path have lovingly restored at great cost featuring the thrilling adventures of Max Mercer and the Aeon Society! Listen as they investigate A Missing Teammate!!!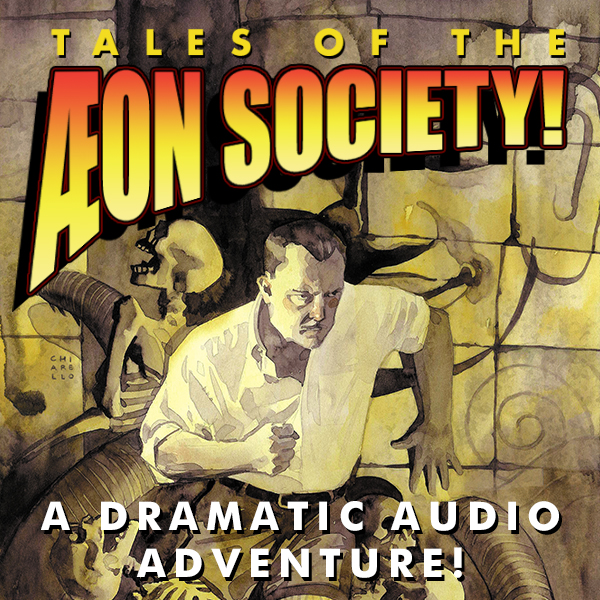 The fantastic team at Vorpal Tales are starting their M20 Victorian Age chronicle this week! Do check them out on Twitch and give them a follow (and maybe even a subscribe): https://www.twitch.tv/vorpaltales
Let's start by celebrating the backer release of Mummy: The Curse 2nd Edition by giving 307 RPG's podcast a listen, as they talk about the guilds as they appear in this new edition of Mummy. Give them a subscribe! https://307rpg.com/?p=633
The Story Told Podcast focus in on the Scion Companion over on their show, and if you're not already following their excellent content, you should be: http://thestorytold.foolsmoon.ca/episode-71-scion-companion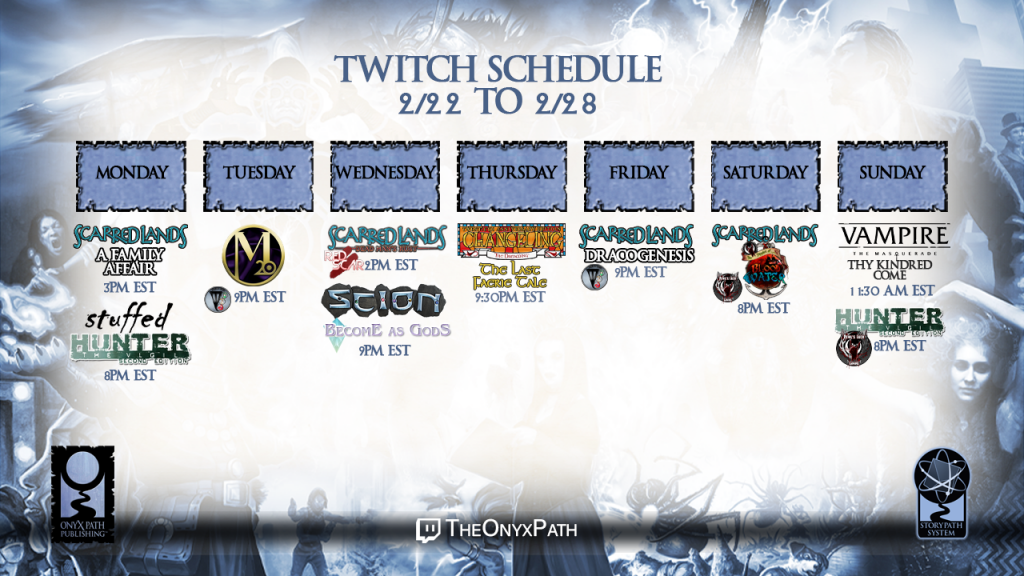 For anyone new to our media section, you can find us running and playing games over on twitch.tv/theonyxpath pretty much every day of the week! Plus, if you'd like your games hosted there, just get in touch with Matthew Dawkins using the contact link on matthewdawkins.com.
This week on Twitch, expect to see these games and streams running:
Scarred Lands – A Family Affair – Powered by Astral
Hunter: The Vigil – Stuffed
Mage 20th Victorian Age – Vorpal Tales
Scarred Lands – Dead Man's Rust – Red Scar Gaming
Scion – Become as Gods – Powered by Astral
Changeling: The Dreaming – The Last Faerie Tale
Scarred Lands – Dracogenesis – Vorpal Tales
Scarred Lands – Pirates of Bloodwater – Devil's Luck
V5 – Thy Kindred Come – Rolling Nomads
Hunter: The Vigil – Anomalies Unbound – Devil's Luck
Get watching for some fantastic insight into how to run these wonderful games and subscribe to us on Twitch, over at twitch.tv/theonyxpath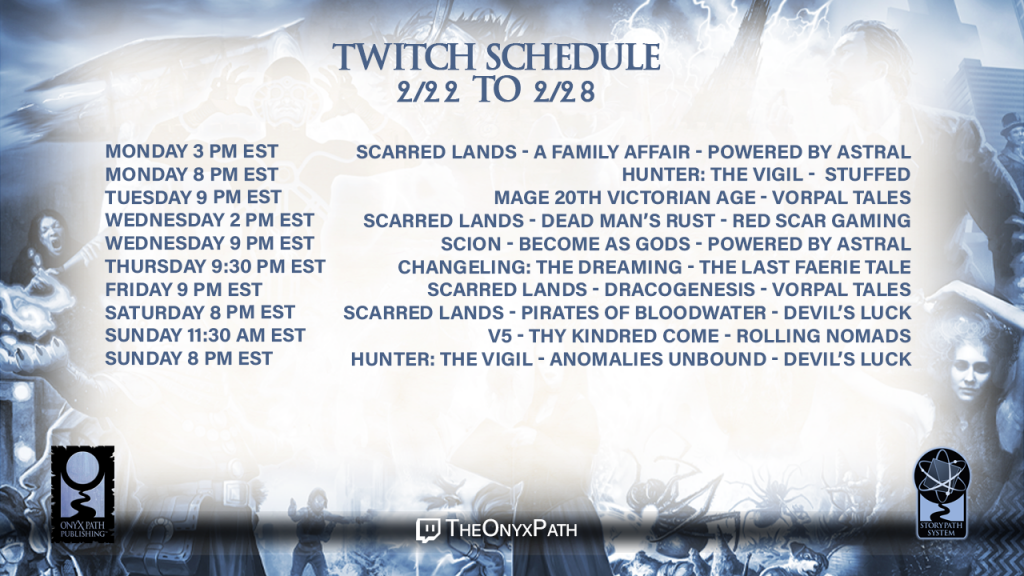 Come take a look at our YouTube channel, youtube.com/user/theonyxpath, where you can find a whole load of videos of actual plays, dissections of our games, and more, including:
Hunter: The Vigil – Stuffed – E3 – https://youtu.be/MbGRE8wTODU
Scion – A Light Extinguished ONE-SHOT – https://youtu.be/an2FzwVKVi0
Contagion Chronicle – No Time for Reality ONE-SHOT – https://youtu.be/QJavYIzYZqg
Scion: Hero – Heroes for the Holidays – E5 –https://youtu.be/gysFlYCL1JU
Scarred Lands – Vigil Watch – One-Shot Part 2 – https://youtu.be/2FQl_iCBM-k
Scion: Dragon – Vorpal Tales – Episode 1 –https://youtu.be/2hj0HckLcm0
Subscribe to our channel and click the bell icon if you want to be notified whenever new news videos and uploads come online!
Wards & Witchcraft continue their wonderful Mage: The Awakening chronicle which you can watch right here:
Back together at Covenant House the cabal plan their next move to stop the world from ending. A mysterious item arrives in the front lawn. Mona uses the Lucky Number ritual to call the nearest phone to several high ranking members of the Boston Consillium of mages one by one. https://youtu.be/QddpuvA1b3E
The Ruins of Warsaw is an amazing Vampire: The Masquerade RPG set in Warsaw in 1947. Several episodes have been released, so please check out their videos and subscribe! Here's their playlist: https://youtube.com/playlist?list=PLKkMR3i11sDdhD_ufgqXbzPBefI6f8cRc
Systematic Understanding of Everything is a fantastic Exalted Explainer Podcast by Exalted Dev Monica Speca and Exalted Writer Chazz Kellner. You should check it out, because it remains among the best Exalted shows out there.
Their most recent episodes are available over on https://www.exaltcast.com/, with their newest the following:
Some games' combat are an HP-fueled stabfest as blows are traded until someone crumbles like a maimed ham. Exalted combat combines the elegance of a lightsaber duel with the fun of a tax return! Chazz and Monica explain and then Terry and Monica give it a try.
https://www.exaltcast.com/2021/02/08/ascendant-battle-visage-exalted-combat/
A Bunch of Gamers continue their gripping and bloody Werewolf: The Apocalypse actual play and are pretty deep into the arc! However, this is an excellent episode to join in on if you want to get to know the protagonists:
After Cora's Rank challenge the packs begin to fortify themselves physically, mentally, and spiritually for the coming storms. Kyle asks Final-Days for his own Rank challenge, Zeb speaks to theurges around the Sept to gain their wisdom, Cora recovers, Roy learns of the Stargazers, and Mark learns a ritual from Malcolm. Corruption continues to fester in the world and the terrible reach of the Wyrm soon becomes apparent to the the two packs.
https://youtu.be/4j5g88VPfjM
Please check these out and let us know if you find or produce any actual plays of our games! We'd love to feature you!
---
Electronic Gaming!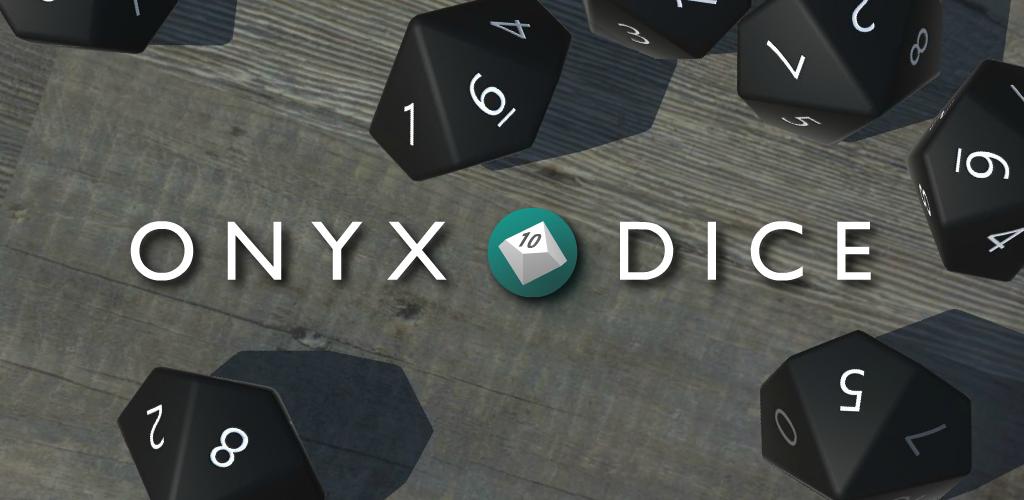 As we find ways to enable our community to more easily play our games, the Onyx Dice Rolling App is live! Our dev team has been doing updates since we launched based on the excellent use-case comments by our community, and this thing is awesome! (Seriously, you need to roll 100 dice for Exalted? This app has you covered.)
We're told that the App Dev is currently creating an updated version for the latest devices, so keep an eye open for those! The App was also pulled down from the Apple store in order to make some required updates – it'll be back there soon!
---
Virtual TableTop!
Two Virtual Tabletop adventures: the Gauntlet of Spiragos and the Dagger of Spiragos for Scarred Lands on Astral TableTop and DriveThruRPG!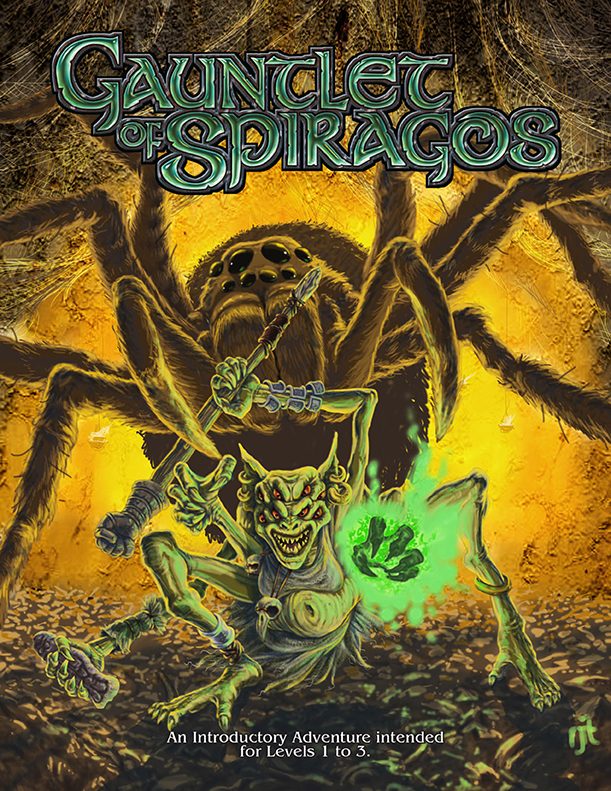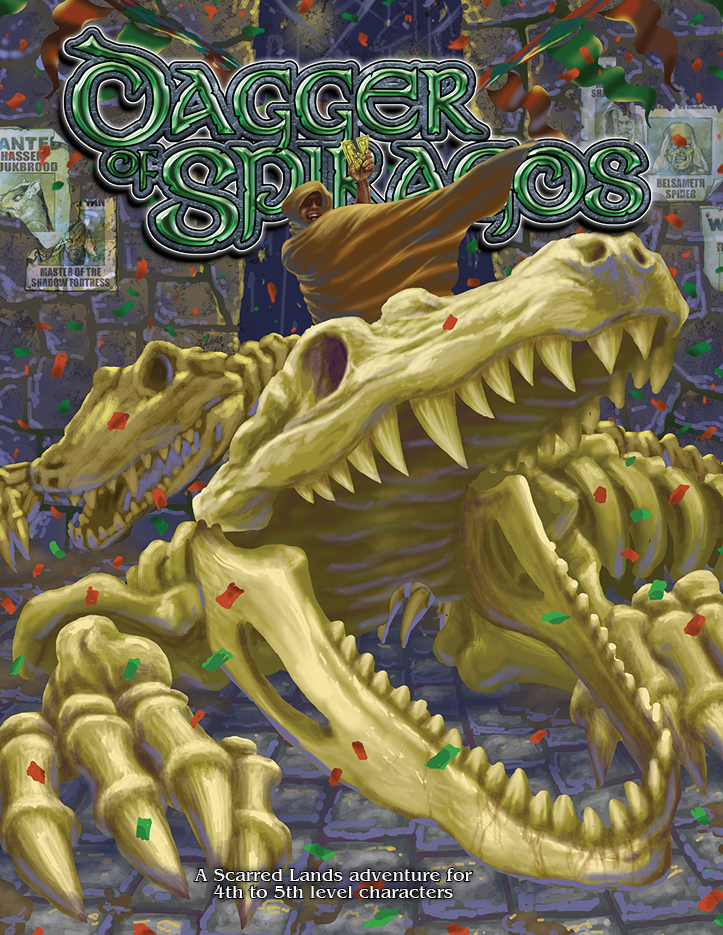 Scars of the Divine War, which ended less than 200 years ago, have still not healed. One such scar is the Chasm of Flies, a rent in the earth created when the titan Spiragos the Ambusher was smote down by one of the young gods, Vangal the Ravager. Now, the Chasm is inhabited by spider-eye goblins and their spider allies, but it is also thought to be the resting place of powerful artifacts from that elder age.
Astral TableTop is the easiest way to play any tabletop RPG online, free. Astral already supports popular systems like D&D and Pathfinder, and Astral can support virtually any tabletop roleplaying game. Get started quickly with built-in support for most popular game systems. Whether you're brand new to TTRPGs or a veteran tabletop gamer, Astral's ease-of-use and built in automation is designed to streamline gameplay.
Astral is browser-based and uses the latest technology to streamline your storytelling experience. Connect with your party online and run your campaigns however you like. Astral offers tools optimized for phone, tablet, and desktop devices, no installation required.
Build epic battlemaps using Astral's enormous collection of scenery, props, and tokens or upload your own. Pro users gain access to over 12,000+ assets and fresh new packs every month. Add weather, visual effects, triggers, and so much more with easy-to-use tools
Build your own adventure, or choose from pre-generated game kits like Gauntlet of Spiragos and Dagger of Spiragos. Create character sheets, craft maps, or just jump right in to connect with your friends and start your adventures!
---
On Amazon and Barnes & Noble!
You can now read our fiction from the comfort and convenience of your Kindle (from Amazon) and Nook (from Barnes & Noble).
If you enjoy these or any other of our books, please help us by writing reviews on the site of the sales venue from which you bought it. Reviews really, really help us get folks interested in our amazing fiction!
Our selection includes these latest fiction books:

---
Our Sales Partners!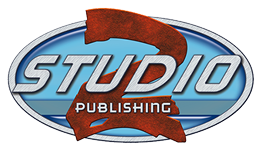 We're working with Studio2 to provide our traditionally printed books out into your local game stores. Game stores can order via their usual distributors, and can also contact Studio2 directly. And individuals can check out our projects via the links below!
You can pick up the traditionally printed Pugmire and Monarchies of Mau main books, screens, and the official dice through our friends there! https://studio2publishing.com/search?q=pugmire
Now, we've added Chronicles of Darkness books such as Changeling: The Lost Second Edition products to Studio2's store! See them here: https://studio2publishing.com/collections/all-products/changeling-the-lost
Scion 2e books and other products are available now at Studio2: https://studio2publishing.com/blogs/new-releases/scion-second-edition-book-one-origin-now-available-at-your-local-retailer-or-online
Our Vampire: The Masquerade 5th Edition books are also available from Studio2 in the US: https://studio2publishing.com/products/vampire-the-masquerade-chicago-by-night-sourcebook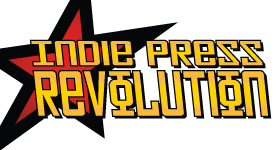 Looking for our Deluxe or Prestige Edition books? Try this link! http://www.indiepressrevolution.com/xcart/Onyx-Path-Publishing/
And you can order Pugmire, Monarchies of Mau, Cavaliers of Mars, and Changeling: The Lost 2e at the same link! And now Scion Origin and Scion Hero and Trinity Continuum Core and Trinity Continuum: Aeon are available to order!

As always, you can find Onyx Path's titles at DriveThruRPG.com!
---
On Sale This Week!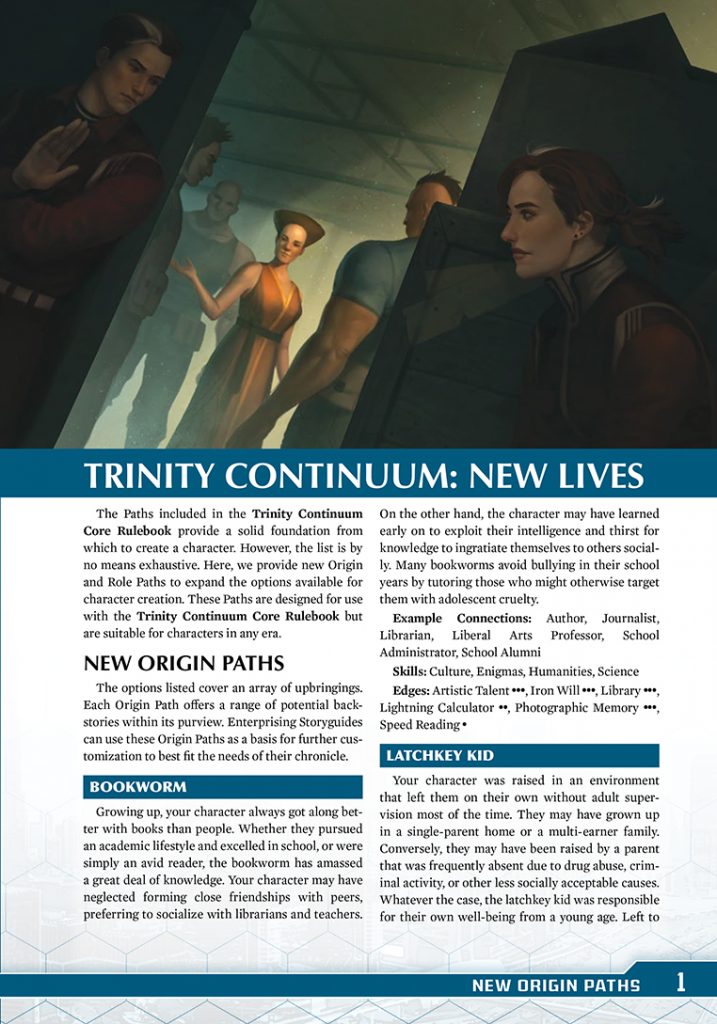 This Wednesday we present the second of our 2021 Tasty Bit PDFs! We are proud to offer you New Lives for the Trinity Continuum! Only on DriveThruRPG.com!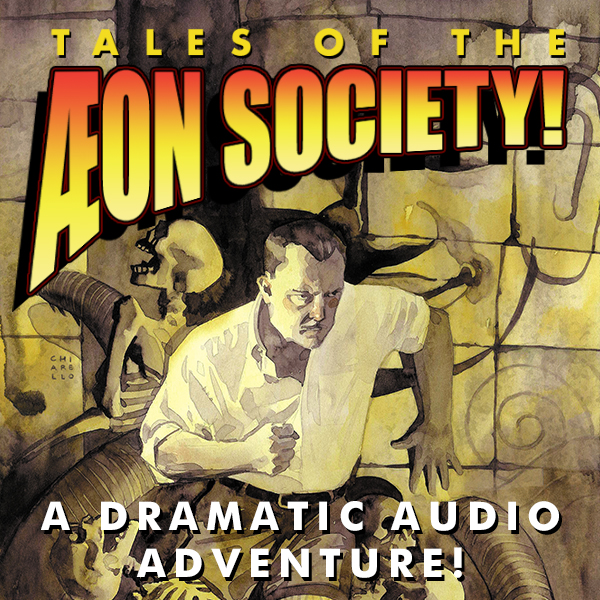 Calling all people around the world, and all the ships at sea! News flash! Wednesday also features the second episode of a thrilling brand-new radio adventure: Tales of the Aeon Society – Episode Four: A Missing Teammate! Available wherever podcasts are heard, and definitely with our friends at Podbean!
---
Conventions!
Because dates for physical conventions are subject to change due to the current COVID-19 outbreak, we don't yet have a list of upcoming physical conventions. Instead, keep an eye out here for more virtual conventions we're going to be involved with!
As announced during Virtual Horror Con over the weekend, the 2nd Onyx Path Virtual Gaming Convention will be coming to you live this June!
---
And now, the new project status updates!
Development Status from Eddy Webb! (Projects in bold have changed status since last week.):
First Draft (The first phase of a project that is about the work being done by writers, not dev prep.)
Exalted Essay Collection (Exalted)
The Hedge (Changeling: The Lost 2nd Edition)
Tasty Bit: Heroes of the Waste (Dystopia Rising: Evolution)
Tasty Bit: Pets (Trinity Continuum: Aeon)
Tasty Bit: Zeus in a Bar (Scion 2nd Edition)
Ghost Hunters Jumpstart w/RMCs (WoD 20th)
The Paranormal Investigator's Handbook (WoD 20th)
Tasty Bit: Car Lifting Competition (Scion 2nd Edition)
Redlines
Dragon-Blooded Novella #2 (Exalted 3rd Edition)
They Came From [Classified]! Jumpstart (They Came From…!)
Tome of the Pentacle (Mage: the Awakening 2e)
Tasty Bit: New Paths (Trinity Continuum)
No Gods, No Masters (Scion 2nd Edition)
Second Draft
Wild Hunt (Scion 2nd Edition)
Once and Future (Scion 2nd Edition)
Realms of Magic and Mystery (was Terra Incognita) (Scion 2nd Edition)
TC: Aeon Novella: Dawn (Trinity Continuum: Aeon)
They Came From [Classified]! (They Came From…!)
Development
TC: Aberrant Reference Screen (Trinity Continuum: Aberrant)
Contagion Chronicle: Global Outbreaks (Chronicles of Darkness)
Exigents (Exalted 3rd Edition)
Kith and Kin (Changeling: The Lost 2e)
Adversaries of the Righteous (Exalted 3rd Edition)
Trinity Continuum: Anima
Many-Faced Strangers – Lunars Companion (Exalted 3rd Edition)
They Came From Camp Murder Lake! (They Came From…!)
They Came From Beneath the Sea! Jumpstart (They Came From…!)
Tales of Depravity! (They Came From…!)
Manuscript Approval
Assassins (Trinity Continuum Core)
Onyx Path Brochure 2021-2022
Saints and Monsters (Scion 2nd Edition)
Post-Approval Development
Contagion Chronicle Ready-Made Characters (Chronicles of Darkness)
Trinity Continuum: Adventure! core (Trinity Continuum: Adventure!)
Editing
Lunars Novella (Rosenberg) (Exalted 3rd Edition)
Mummy: The Curse 2nd Edition core rulebook (Mummy: The Curse 2nd Edition)
The Book of Lasting Death (Mummy: The Curse 2e)
Under Alien Skies (Trinity Continuum: Aeon)
Dead Man's Rust (Scarred Lands)
M20 Victorian Mage (Mage: the Ascension 20th Anniversary Edition)
Mission Statements (Trinity Continuum: Aeon)
The Clades Companion (Deviant: The Renegades)
M20 Technocracy Operative's Dossier (Mage: The Ascension 20th Anniversary)
Yugman's Appendix: People of Ghelspad (Scarred Lands)
V5 Forbidden Religions (Vampire: The Masquerade 5th Edition)
CtL2e Novella Collection: Hollow Courts (Changeling: The Lost 2e)
Heroes in a World of Horror! (They Came From…!)
Dystopia Rising: Evolution Fiction Anthology (Dystopia Rising: Evolution)
Squeaks In The Deep (Realms of Pugmire)
Prometheus Unbound (was Psi Orders) (Trinity Continuum: Aeon)
Legacies of Earth (Legendlore)
Novas Worldwide (Trinity Continuum: Aberrant)
Scion Fiction Anthology (Scion 2nd Edition)
M20 Rich Bastard's Guide To Magick (Mage: The Ascension 20th Anniversary)
They Came From Beyond the Grave! Jumpstart (They Came From…!)
Across the Eight Directions (Exalted 3rd Edition)
Monsters From the Crypt! (They Came From…!)
TC: Aeon Novella: Meridian (Trinity Continuum: Aeon)
Exalted Essence Edition (Exalted 3rd Edition)
Crucible of Legends (Exalted 3rd Edition)
Tasty Bit: Outer Space Archetypes and Tropes (They Came From…!)
The Devoted Companion (Deviant: The Renegades)
Proteus Nova Compendium (Trinity Continuum: Aberrant)
Post-Editing Development
Hunter: The Vigil 2e core (Hunter: The Vigil 2nd Edition)
Legendlore core book (Legendlore)
Masks of the Mythos (Scion 2nd Edition)
They Came From Beyond the Grave! (They Came From!)
Scion: Demigod (Scion 2nd Edition)
Scion: Dragon (Scion 2nd Edition)
Player's Guide to the Contagion Chronicle (Chronicles of Darkness)
V5 Children of the Blood (was The Faithful Undead) (Vampire: The Masquerade 5th Edition)
N!ternational Wrestling Entertainment (Trinity Continuum: Aberrant)
Dearly Bleak – Novella (Deviant: The Renegades)
V5 Trails of Ash and Bone (Vampire: The Masquerade 5th Edition)
Hundred Devil's Night Parade (Exalted 3rd Edition)
Indexing
---
Art Direction from Mike Chaney!
In Art Direction
WoD Ghost Hunters (KS)
Hunter: The Vigil 2e – Meredith is on it.
Legendlore
Scion: Dragon (KS) – KS.
Masks of the Mythos (KS) – KS.
Scion: Demigod – Getting art notes out to artists.
They Came From Beyond the Grave! – Figuring out art buy.
TC: Adventure! (KS) – KS artwork incoming.
Contagion Chronicle Jumpstart (Chronicles of Darkness) – Finals rolling in.
M20 Victorian (KS) – Ready for KS.
Dead Man's Rust
M20 Technocracy Jumpstart – Art in progress.
Exalted Essence (KS) – Artists being contacted.
V5 Trail of Ash and Bone – AD'd. Finals already in from Ken Meyer, Jr.
V5 Forbidden Religions
TC Mission Statements – New artnotes in, giving to Meredith.
TC Aberrant N!WE
M20 Technocracy Dossier/Companion
M20 Rich Bastards Guide – Speccing today.
Hundred Devils Night Parade – Figuring out art buy.
Squeaks In The Deep (KS) – Just need the KS map & we're ready to KS.
Players Guide to the Contagion Chronicle – Rolling.
TC Prometheus Unbound – Got new art notes.
In Layout
M20 Technocracy Reloaded
TC Aberrant Jumpstart
LARP Rules (Scion 2nd Edition) – With Travis.
Children of the Blood – Maria doing layout.
TC: Under Alien Skies
Heirs to the Shogunate
Proofing
Geist: One Foot In the Grave – Shutting down errata.
Deviant – Backer PDF errata gathering/reviewing.
Monsters of the Deep – Backer PDF errata ending this week.
Mummy 2 – Backer PDF with backers for errata.
Vigil Watch Compiled
At Press
Lunars Wall Scroll Map – At KS fulfiller. Shipping finished.
Lunars Screen and Booklet – At KS fulfiller. Shipping finished.
Lunars: Fangs at the Gate – At KS fulfiller. Shipping finished. PDF and PoD on sale at DTRPG.
V5 Cults of the Blood Gods – Press files proofs reviewed and returned. PoD proof ordered from DTRPG.
Aberrant – PoD proof ordered. Trad print proofs reviewed and returned.
TC: Aberrant Screen – Press files sent.
Peoples of the Crossroads Continent – PoD proof ordered.
Yugmans – PoD proof ordered.
Yugman's spell cards – Errata gathering.
Tasty Bit: Trinity Continuum – New Lives – PDF on sale Weds on DTRPG!
Tales of the Aeon Society Episode Four: A Missing Teammate! – Goes live on Weds.
---
Today's Reason to Celebrate!
Today is the birthday in 1925 of Edward Gorey, American illustrator and poet (d. 2000). A master of pen and ink, and hilariously understated surrealism, Gorey also designed the sets and costumes for the 1977 Broadway revival production of Dracula starring Frank Langella – a version that arguably put vampires back into popular culture again by returning romance to the count. Gorey's stylized black and white (with a touch of red) set and costume designs were a huge part of the overall impact.
Also, the Gashlycrumb Tinies.