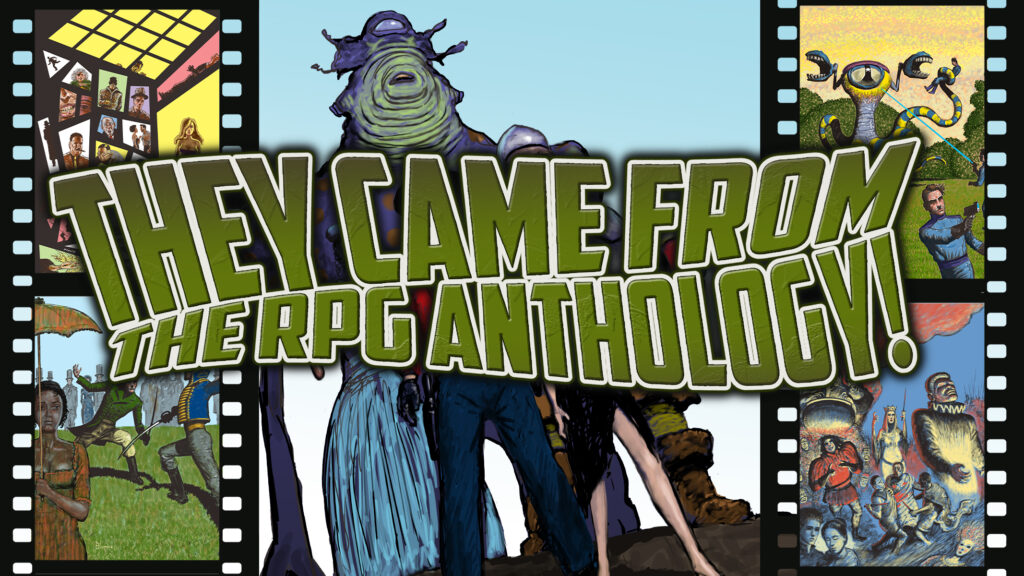 For months we've teased an upcoming project called, at the time, They Came From…?
It can now be revealed: This week, on Thursday, the 25th at 2pm Eastern US time, They Came From The RPG Anthology! goes live on Kickstarter!
Yep, we called it that because that is actually what it is: an anthology of They Came From settings! Already in the book are five settings, but…I say, BUT…during the course of the KS – week by week – backers will get a chance to vote for the next setting to add!
That's right: it'll be the backers who decide the next four or more setting chapters!
Yet this book is even more than all that, as besides the five existing setting chapters and more chapters to be added by backer votes, this book will also contain a "quick version" of the current They Came From rules, and also an entire chapter introducing the Storypath Ultra rules and how to use them for any They Came From game!
Whether you are a veteran They Came From aficionado, or new to the game, this is a fantastic and easy place to jump in!
In fact, even easier, sign up right here on the pre-launch page to be notified immediately as it goes live: https://www.kickstarter.com/projects/200664283/they-came-from-the-rpg-anthology-tabletop-roleplaying-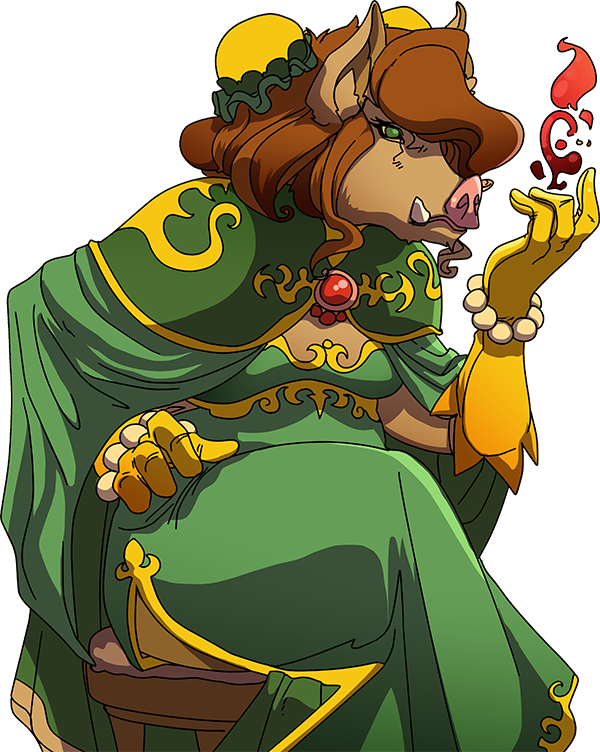 Here are some of the creators of the book, started off by Matthew Dawkins, developer and bon vivant:
We did it for Dark Eras and it was great fun then, so I'm very much looking forward to seeing what people vote for, for the additional chapters in They Came From the RPG Anthology! We have some ideas for what might appear in the polls, but are also relying on you the backers to propose genres you want to see, so make sure you're active in the Kickstarter comments, as that's where we'll be looking!
I should mention that this manuscript will be the first place most of you get to see the Storypath Ultra System! I'm sure Rich has already mentioned that, but I think it warrants additional emphasis, given this system will be appearing in many of our future games. That means this'll be a good game to back if you want to sink your teeth into our system update early!
Here's writer Kim Godwin sending us a message via space radio-laser:
Gordon's Alive! I'm beyond the stars excited to share with you the soaring heights and most ridiculous depths of the space opera genre in They Came from the Interstellar Starship! There's a little bit of everything from golden age science fiction in Lensmen to more modern takes in the genre like Firefly, Farscape, Lexx, Star Wars, and of course, Star Trek. You'll have everything you need to create your favorite mashup of all your favorite Space opera shows with the other parts of the RPG Anthology, Danger Zone! and more.
Thrilling espionage games, heists, giant space monsters, and high speed space battles are commonplace among ridiculous period costumes trying to look alien, and cheesy special effects. if you want to focus more on interpersonal military office drama by never leaving the safety of the ship, there's an opportunity to do that as well. The stars aren't the limit, only your imagination.
And here's writer Chris Jones talking about their specific chapter: the rain-slick dark streets and smoky clubs set to a bluesy-jazz beat of Noir:
Noir… being asked to write about Noir was like being asked to put in your two cents when you've only got a pocket full of quarters — it was an embarrassment of riches. The dialogue alone was so hard boiled it was practically steam, and the people! Well, they may seem like they're only shaded in black and white, but they're drenched in red. Still, nothing comes for free on these mean streets, so like the good old gumshoe I am, I put my nose to the floor and glued my peepers to the silver screen. I struck gold pretty darn quick — it seems the two-bit lowlifes couldn't keep their traps shut around those shoe shiners with their shine boxes, so I squeezed every last ounce of juicy detail from them. It was a seam as rich and dark as the one on my favorite dame's stocking, and everything I experienced became a choice Cinematic, a catchy Quip, or a Trope for our angels with dirty faces to use when navigating the sordid streets of this topsy-turvy world.
Noir's a world full of crooks, dreamers, mystique and murder. It's the golden age of cinema, and it sowed the seeds for everything that followed. It's a seductive age of fatales and fatalities, and frankly my dear, I wouldn't have it any other way.
Our Managing Editor also writes, and so these are M. K. Anderson's very proper remarks about:
Bridgton Rectory has enough flexibility to play any kind of historical drama you like. Include a romance or don't (we have Director's Chair advice on how to structure them if you do). Make your characters posh or poor, living in a grimy city or a bucolic countryside. Inject a little horror in your villains for more gothic and Dickensian flavor. Forefront the romance to play your tribute to Bridgerton. Make your humor dry and the penalties for stepping out of society's expectations harsh to imitate Austen. I'm very pleased with the variety of plots and tones we support here and especially delighted that there's support for a very social style of play. You can end your game with a duel, of course, but you can just as easily talk The Blackmailer into outing themselves. If talking fails, well, we included a cliff in the sets. Chuck The Blackmailer off of it!
I love They Came From for its levity, and there are plenty of bawdy, ridiculous Cinematics and Quips here to make your game funny. However, I wanted Bridgton Rectory—which could have easily been all country dances and dramatic declarations of love—to also have a little bite. I wrote a special rule for reputation—in Bridgton Rectory,a bad reputation can kill you!—and took care to make the villains menacing. After all, it's boring if nothing stands between you and your marriage to Lord Bumpass's most enchanting daughter, right? So watch out for The Blackmailer, The Implacable, and the Abhorrent Admirer (among others). Someone is watching while you and your new love play footsie under the table at dinner. Someone means you harm. Use true love, Cinematics, and a few good dice rolls to defeat them, and win your happily ever after!
And let's wrap it up, the last but not the least, that irrepressible gunslinger (and pun-slinger), Michele Masala:
When Matthew approached me to work on this book, I was ecstatic. Lots of genres I love here. Actually, I'm a fan of each, because this movies/books/theatre addled mind has its quirks (which sure make They Came From feel like home for me), but when he gave me the option to say which one I'd be the most interested in, there was only one answer: Western.
I'm a huge fan of the genre, both in its absolute vastness, and in the Spaghetti Westerns this Italian movie geek adores. I jumped on the project faster than a bandit does on a train filled with gold. Watched movies from my collection in the morning, took notes, wrote like a dust devil with authorial aspiration in the afternoon & evening.
I did my absolute best to deliver what I love from the genre in a way that's both self-aware, fitting for They Came From, fun, and thrilling. I wanted my enthusiasm for those movies to show across the entire spectrum. My favorites are here, but so do genre classics of all sorts, new gems, bad films, and trash. And, of course, Mel Brooks.
Guns, robberies, saloons, and dynamite. Snakes, boots, and cow skulls. Normal people whose actions have a legendary feel.The Wild West in They Came From form.
And if that ain't exciting for you, pilgrim, then this town isn't big enough for both of us!
During the voting phases, we'll still be revealing chapters each week until all the text is in the backers hands- as we've done for years now. So you can decide if what we're offering is what you want!
And yes, we have planned for a very quick turnaround on creating and adding these new chapters to the book. We learned a LOT from the last "vote to add material to the book" KS, and it took us this long to OK another one because we weren't going to do it unless the project and the team were put together in a way that guaranteed the chapters could be worked on simultaeneously and quickly with no drop in quality.
We have that material, we have those creators, and we have confidence in this book being able to keep to an earlier release even than estimated on the KS page!
Join us and explore the many genres so deftly and hilariously handled by They Came From!
For even more of a peek at the new material, this Friday, after the KS goes live on Thursday at 2pm, you can join the Onyx Pathcast for character creation from They Came From The RPG Anthology!
Just to round out this whole They Came From! love-fest we're doing here, this Wednesday the They Came From Tasty Bits Compilation goes live on DTRPG. It's the first chance to get all of the PDF Tasty Bits in a physical book, so if you've been holding off: THIS is your chance!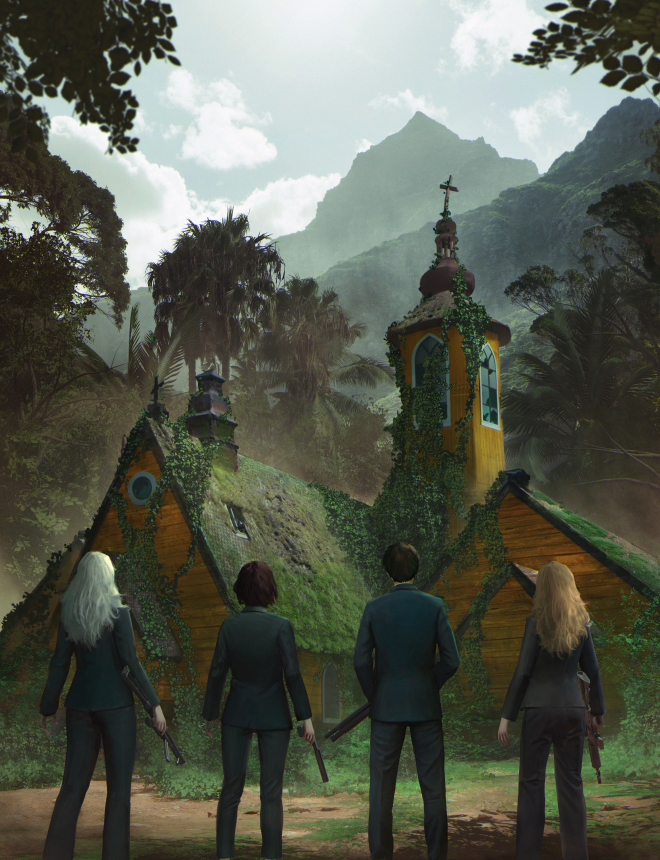 Just a reminder that we're doing all sorts of virtual things in just three weeks at the 4th Onyx Path Virtual Convention! And towards that: please sign up as a GM/Storyteller/Storyguide to run games if you can! We'd love to offer a ton of games for folks to enjoy, but we can only do that if you check out the links below in the Conventions section!
Touching base once more with our fantastic Comments gang who have made our MMNblog Comments so good these last weeks! Thanks again for all your thoughts about what makes great horror and dark urban fantasy – it's almost a Masters' Class in those ideas and themes and how to make them work!

Now, I saw a bit of commentary elsewhere that some folks found it hard to separate the "signature characters" and what they were described as doing through the books (something that exploded into its greatest extent during the WoD Revised era, I think) and the actions of the players' PCs. Seems some folks felt edged out, while others found that the "important" NPCs were useful in giving the players examples of what their PCs could do themselves.
Which makes me ask all of you folks reading: looking into the past, which WoD or CofD NPCs were memorable or even, dare I say it, useful – and why? Should there be NPC "stars" in a horror game? Just antagonists? Let me know what you think in the Comments, if you can, as I'd love to hear it – and so would a lot of members of our community, I think! Because this is certainly not limited to only the horror settings of our:
MANY WORLDS, ONE PATH!
---
BLURBS!
---
KICKSTARTER/CROWDFUNDING!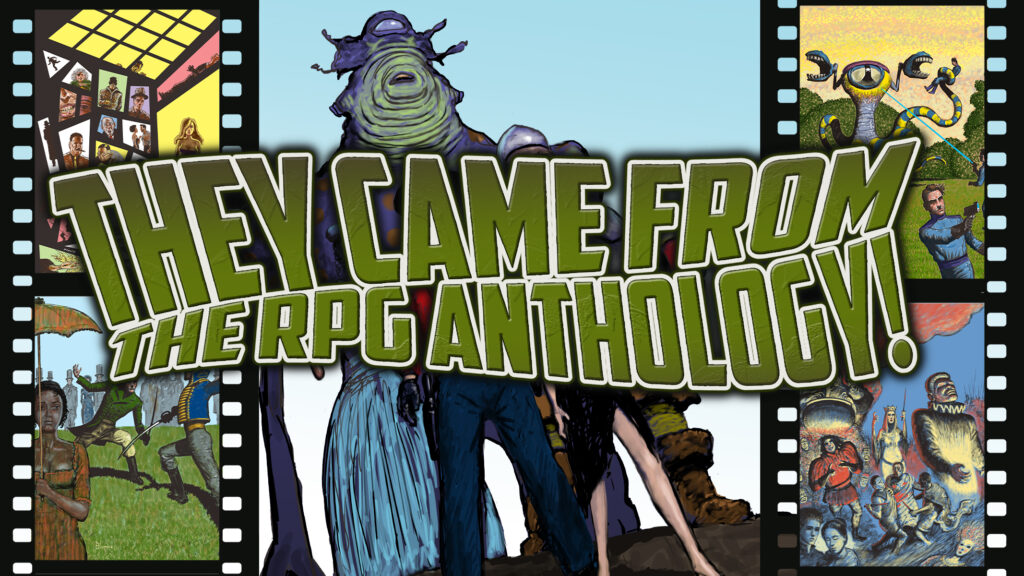 The KS for They Came From? starts Thursday the 25th at 2pm Eastern US Time!
And you can go here and sign up on the pre-launch page to be notified immediately as it goes live: https://www.kickstarter.com/projects/200664283/they-came-from-the-rpg-anthology-tabletop-roleplaying-
---
Onyx Path Media!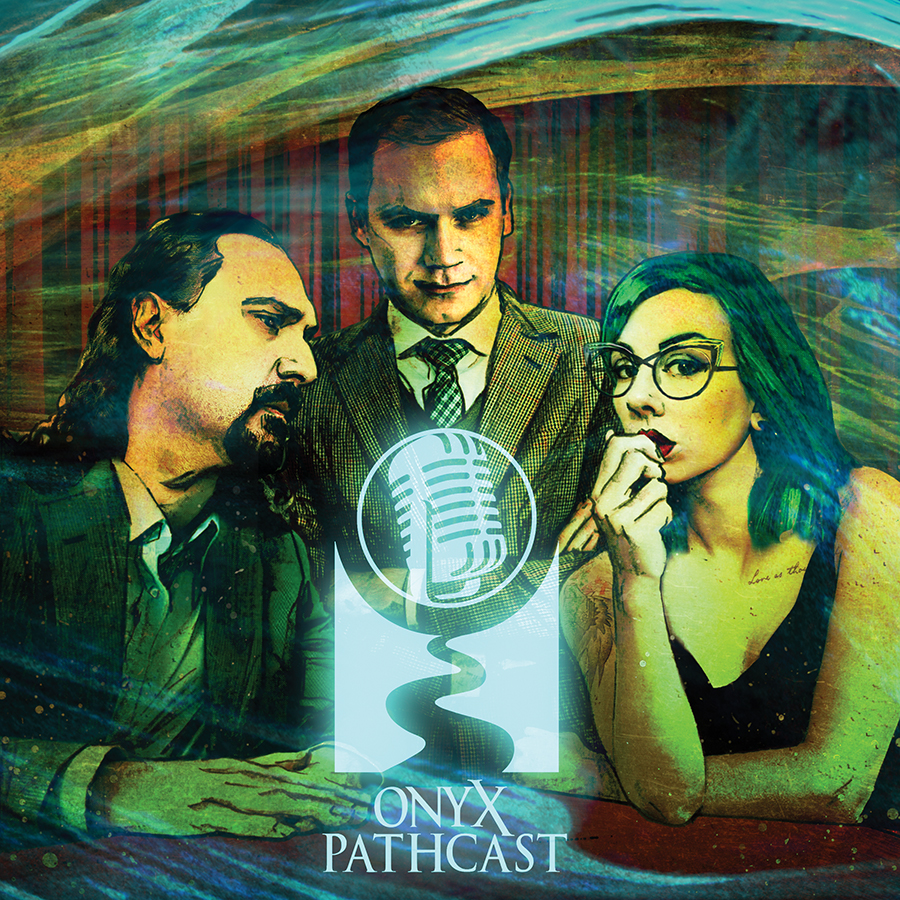 This week:
Eddy walks Dixie and Danielle through character creation of They Came from the Bard's Quill!, just one of the game options in the They Came from the RPG Anthology! manuscript!
As always, this Friday's Onyx Pathcast will be on Podbean or your favorite podcast venue! https://onyxpathcast.podbean.com/
---
Onyx Path Media now has its own blog on Tuesdays! We'll continue posting our highlight of the week here, but Tuesday will be the day to visit if you want to catch up on actual plays, interviews, deep dives, and other assorted Onyx Path media!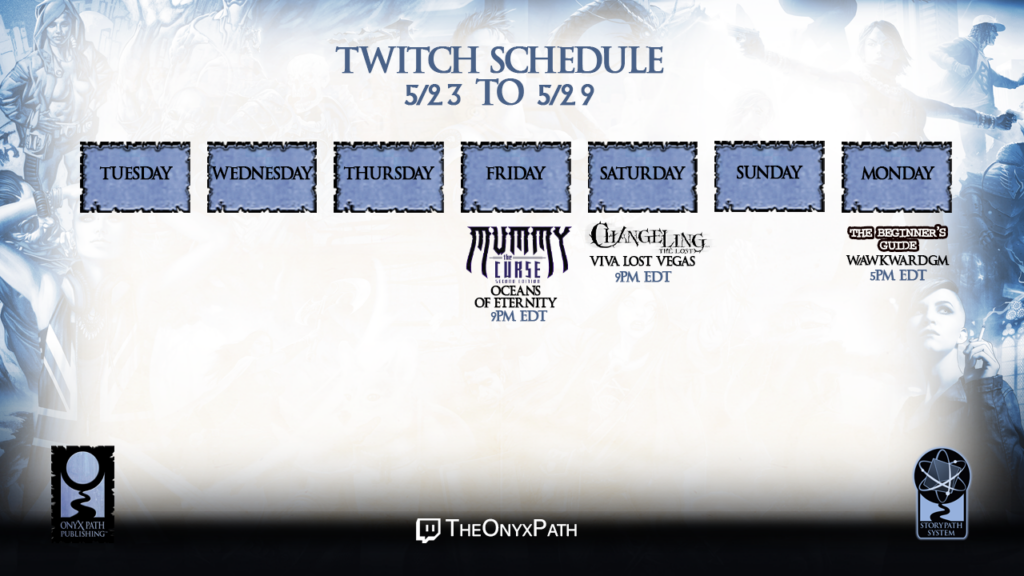 Please check out our attached media schedule for the videos on our Twitch channel this week! In particular, keep those eyes open for our Storypath Showcase, where we give an excellent profile of our various Storypath games and how to play them!
MEDIA HIGHLIGHT OF THE WEEK:
A new series continues on the subject of the Scion roleplaying game! This show, run by the talented Asterinomous, is all about Scion stories, and now moves on to the different forms in which you can play Scion, – Ladder, Epic, Multi-Tier, Non-Linear, Troupe, and Episodic. Watch the video and take some inspiration!: https://youtu.be/QgAyb-FDz58 Give them a subscribe and a like, and leave comments on their videos!
The Onyx Path News discusses recent and upcoming releases! You can find it on our YouTube channel (click the bell to be informed when we go live!) but if you missed the last episode, here it is: https://www.youtube.com/watch?v=7gFWmtEklVg
---
Virtual Tabletop!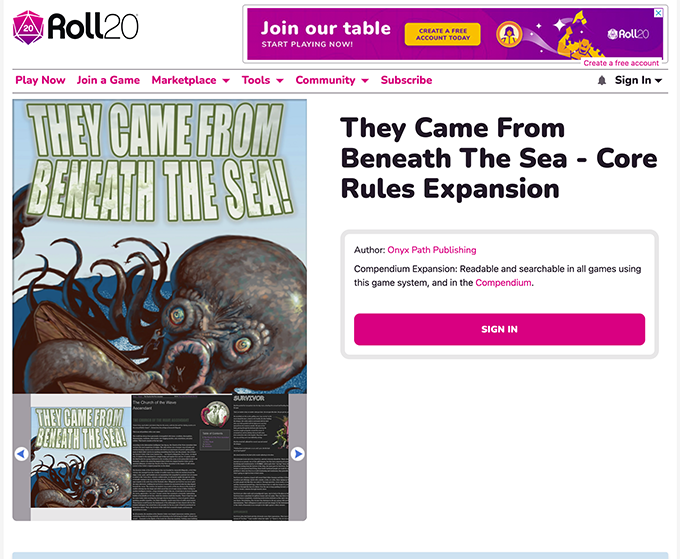 NEW!
They Came From Beneath the Sea! on Roll20 VTT!
https://marketplace.roll20.net/browse/bundle/22308/they-came-from-beneath-the-sea
Here are some more shots from the They Came From Beneath the Sea! Compendium!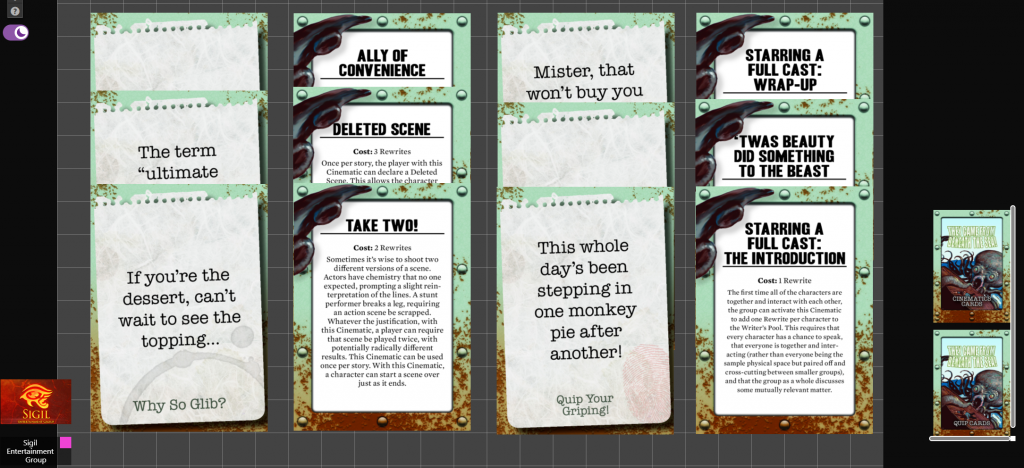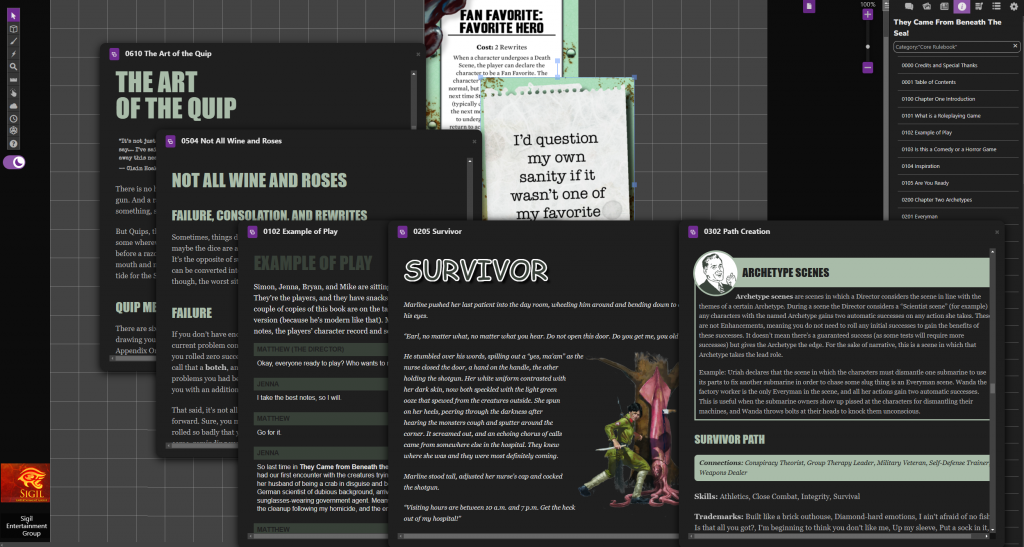 And there's also the Scion Jumpstart, all ready for Roll20 VTT fun!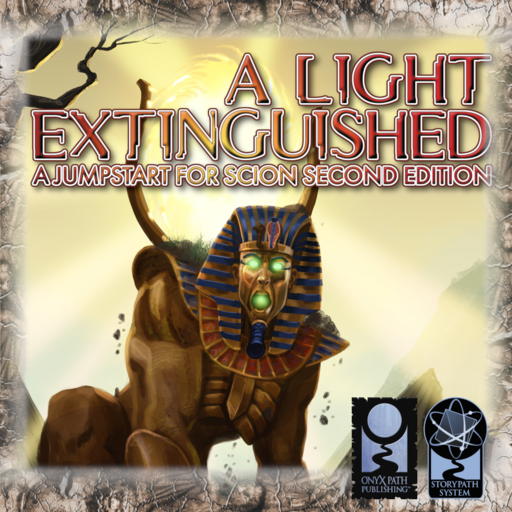 https://marketplace.roll20.net/browse/bundle/21165/a-light-extinguished-a-jumpstart-for-scion-second-edition
More news and links when we have them!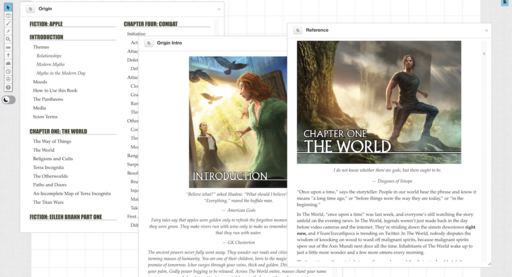 The Scion: Origin and Scion Hero Compendiums are now available on Roll20!

https://marketplace.roll20.net/browse/publisher/1716/onyx-path-publishing

Scion is just the start! They Came From Beneath the Sea! and other
Onyx Path RPGs are in development for Roll20 virtual tabletop!

The first of our official Scion sheets designed for Foundry VTT are
now available!

Direct Link: https://foundryvtt.co
Looking for more virtual tabletop resources? We have a selection of
Tokens, Encounters, and more available now at DriveThruRPG!

Get 'em here: https://bit.ly/3SnrNJ7
---
Our Sales Partners!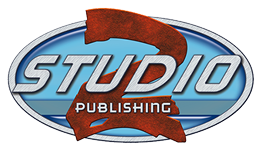 We're working with Studio2 to provide our traditionally printed books out into your local game stores. Game stores can order via their usual distributors, and can also contact Studio2 directly. And individuals can check out our projects via the links below!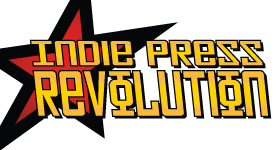 Looking for our Deluxe or Prestige Edition books, dice, and screens? Try this link! http://www.indiepressrevolution.com/xcart/Onyx-Path-Publishing/
https://www.indiepressrevolution.com/xcart/Deals-and-Specials/

As always, you can find Onyx Path's titles in PDF and PoD versions at DriveThruRPG.com!
PaizoCon Sale is live on DTRPG:

https://www.drivethrurpg.com/sale.php?manufacturers_id=4261&src=OPPMMNBlog
Amazon and Barnes & Noble!
You can now read our fiction from the comfort and convenience of your Kindle (from Amazon) and Nook (from Barnes & Noble).

Check out Melody Through the Mirrorshade Lens and Facets of Truth , as well as Trinity Continuum: Terat and The Hollow Courts on Kindle in the Kindle store!
---
On Sale This Week!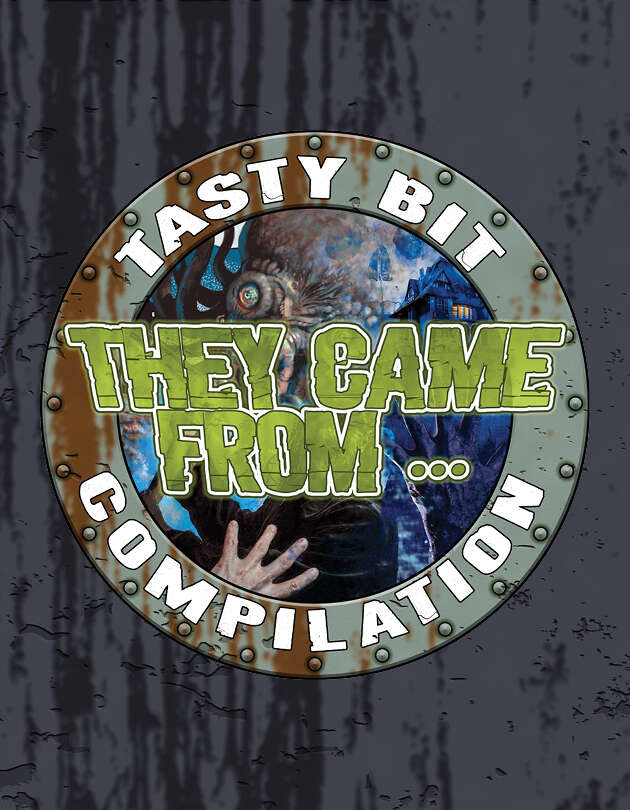 Together at last, for the first time! It's the Tasty Bits for They Came From! Compilation! Featuring those tasty bits of They Came From! ideas previously only available as PDFs, now all together in one lovely soft-cover volume! PDF and PoD versions on sale this Weds on DTRPG!
---
Conventions!
As we are slowly returning to attending conventions in person after the current COVID-19 outbreak, keep an eye out here for more physical and virtual conventions we're going to be involved with!
UK Games Expo (June 2nd – 4th) is next week! Matthew and Eddy will be running games along with a couple of our awesome developers. Leisure Games will have a small selection of our books for sale at the show. We're also making business cards with a QR code linking to our catalog on DTRPG.
Onyx Path Virtual Convention (June 16th – 18th) We'll be focusing
primarily on Storypath, Exalted, and Pugmire, but any OPP game works! As well as tons of panels, games, and other events, we'll have slots opens for folks to run games, so start making your plans now!
Game Night With Onyx Path Publishing at Start.Playing is this Friday the 26th of May! Come play some They Came From! in celebration of the upcoming They Came From…? KS! (But any of our game lines are welcome all day long!)
Please spread the word about GMing games as much as
possible. Details on how list a game are at the bottom of the page in
the FAQ:

https://startplaying.games/event/game-night-onyx-path
---
And now, the new project status updates!
Our full list of projects will be available monthly on our blog! Check out April's full list report here: https://theonyxpath.com/release-roundup-april-2023/
DEVELOPMENT STATUS FROM EDDY
Here are the projects that moved to the next stage of production:
First Draft
They Came From – Heroes of Action and Wonder!
Matthew: The [CLASSIFIED]! / Cyclops's Cave! Kickstarter helped us fund this stretch goal, which will contain three new Archetypes for They Came From's many genres, with a special focus on action and fantasy movies!
Redlines
Tasty Bit – TC: Aberrant (Rooftops)
Eddy: This Tasty Bit for Trinity Continuum: Aberrant leaps to redlines in a single bound!
Development
TC: Aether – Aether Player's Guide
Eddy: Our next supplement for Trinity Continuum: Aether is tearing up the charts! Our developer, Travis Legge, is pushing this along at a steady pace. I wonder if he's developed an Aether Gate for the authors to a realm where time goes faster than normal…
Editing
TC: Aether – Aether Audiobook
Eddy: The approvals are in, and some mild rewriting was had. Now, our script is off to editing to make sure there aren't any terribly torturous tongue twisters trapped inside the script.
---
ART DIRECTION FROM MIKE CHANEY!
In Art Direction
They Came From ? – KS Thursday!
SCION Titans Rising – Reviewing sketches.
TC: Aegis – Reviewing sketches.
TC Player's Guide – Figuring out art buy.
W20 Icons of Rage – Need to find another artist to do portraits.
In Layout
TC Anima – Getting Sto to do me up some Allegiance symbols. Maps are working… and Gong is working on the online avatar art.
W20 Apocalyptic Record Screen & Booklet
HTV Tending the Flame – Add'l splat art in… symbols going.
TC Assassins VTT Adventure
Wallpapers for Essence, Adventure, Apocalyptic Record
Ex Essence Screen – Working on that as soon as all the XX's are in.
Ex Essence Charm Cards – Starting those as soon as I get the XXs in.
Legacies of Earth – In progress with Dixie.
Proofing
W20 Howls of Apocalypse – Awaiting 2nd proof corrections.
Ex3 Crucible of Legends
Indexing
Exalted Essence – Working on the 400+ page XX refs.
At Press
TC Adventure Storyguide Screen and Booklet
Ex3 Surface Truths – PoD proof on the way.
TC Stampede of Justice (Adventure JS) – PoD proof on the way.
TC: Adventure! – Trad printing files prepping. Awaiting specs from Printer.
W20 Apocalyptic Record – Apocalyptic Record – PoD files reuploaded early last week.
MtAw Tome of the Pentacle – Advance PDF errata gathering.
They Came From! Tasty Bits Compilation – Available Weds in PDF and PoD versions on DTRPG!
---
Today's Reason to Celebrate!
Today is World Goth Day! It is one of the secrets to both Onyx Path's and White Wolf's success that we brought an under-represented section of society to gaming (and celebrated those of you already there) – and it wasn't a brilliant business plan, it was because our creators lived that life, too!