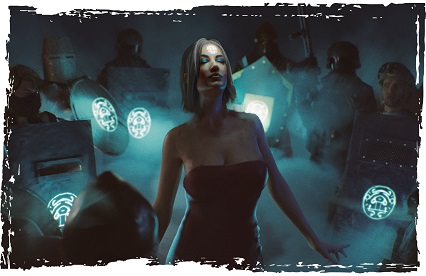 Tip of the gravedigger's hat to Count Floyd for that classic salutation!
Yes, it's October – the scariest month of the year! We have scary things afoot here at Onyx Path Central: from new scary sales, to new scary crowdfunding, to new scary things headed your way at DTRPG this week!
Allow me to explain, my ghastly ghoulies!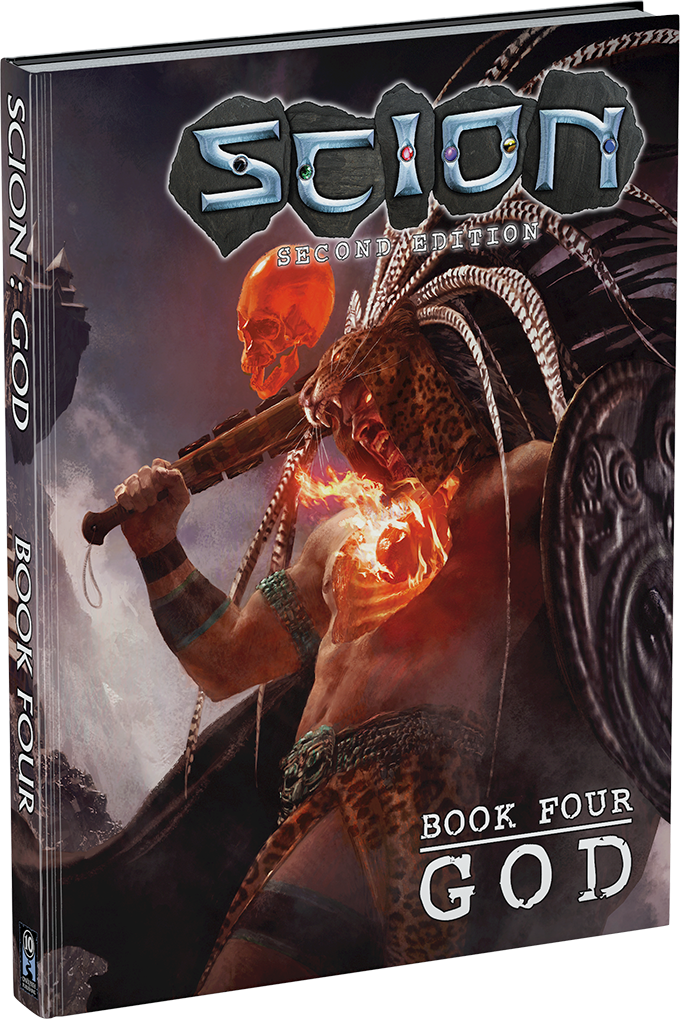 The timeliest scary thing (for us!) is that tomorrow, October 18th, is the start of our first crowdfunding campaign on the BackerKit site! 2PM eastern US time, folks, so please join us for Scion: God! Some great art from the book heads up this blog this week! Plus, if you need a reminder, there's still time to sign up for our pre-campaign page which will remind you:
https://www.backerkit.com/call_to_action/a0c8d51d-83cd-4f6c-8577-f80482b2c1f8/landing
Scion: God is the 4th of the core books for Scion, and is the big, big book of the game line. Everything is big, dramatic, you know…god-like! God-tier powers, new pantheons, rules for the huge changes to how characters relate to the World – this one has it all! Plus, if you pledge early, you gain access to free PDFs!
What more can we say with this other than we're hoping that you'll join us for this over on this new site for crowdfunding (although not new to most of our backers!).
Also, because folks asked: BackerKit charges you at the end of the campaign, not as you pledge.
So for you folks, that's not scary at all!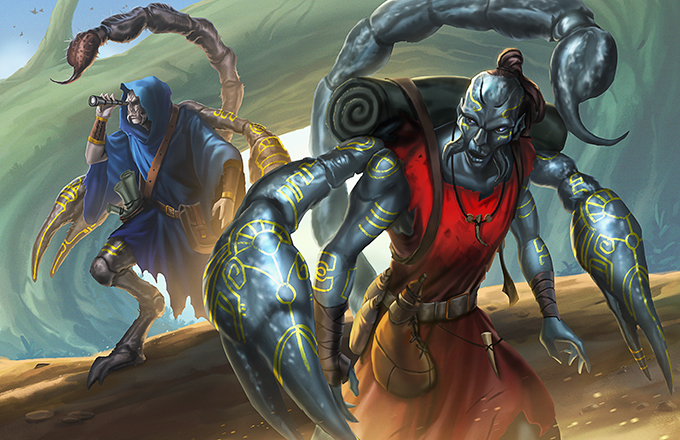 You know what else is scary? They Came From Beyond the Grave! And it should be, as it's inspired by the classic Hammer Films and other monster movies and media of the 70s. As part of our 10 Year Anniversary Celebration, October is the month of They Came From – and Grave and its supplements are now on sale on DTRPG for 10% of their normal prices for PDFs!
To further spread the acrid miasma of fear, this Wednesday we are opening up They Came From Beyond the Grave! and They Came From Camp Murder Lake! to Community Content creators on the Storypath Nexus! Using the templates and art packs we're providing, you can create and sell your own scaaaary projects!
Still celebrating the line, and also scary in their own way, our Onyx Pathcast crew sit down to discuss fantasy media, especially those that inspired They Came From the Cyclopes' Cave!. Dixie, Matthew, and Eddy delivered a pretty in-depth look at spy movies and media from the 60s (mostly) last Friday, so this week's Pathcast has a lot to live up to!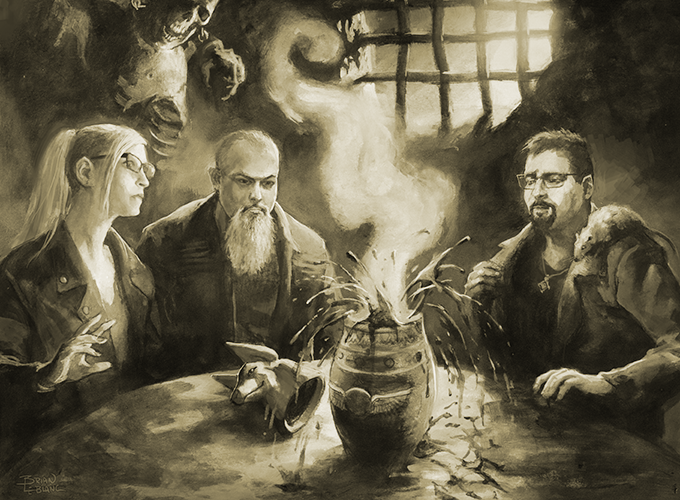 Stopped shaking, yet? Let me put the chill back in, the chill of the uncaring abyss! I'm talking about the fact that Scion: Masks of the Mythos, our sourcebook for adding Cthulhu and his scary cohorts to your Scion games, breaks through the dimensions and goes on sale on DTRPG this Weds with both PDF and physical book PoD versions.
Now, these are not the traditionally printed versions that will be printed and sent to KS backers and put into stores, so don't worry if you're a backer and worry you might have missed a Backer Update! Times being what they are, we're getting each version of our games out as soon as possible: PDFs, PoDs, trad printed books, VTT assets…you name it! It just doesn't make sense for our community to have to wait for one version because somewhere out there a printer can't get the right paper, or a shipper can only find so many people to work the warehouse.
Now, that's scary, for real!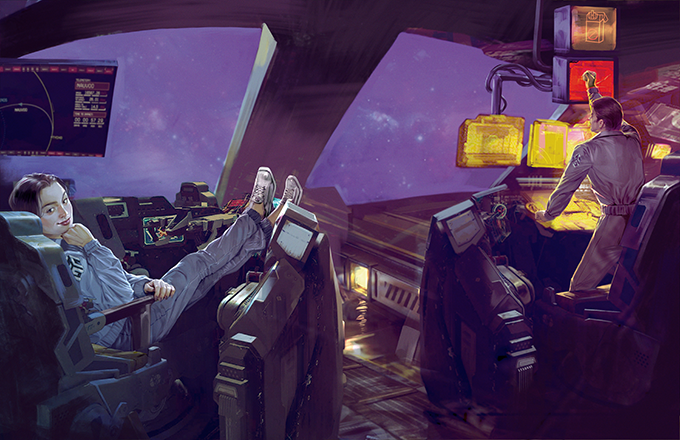 What wasn't scary at all today was our weekly Monday Meeting, so I'm skipping that this scary week and moving right to some scary drawings I've been doing all this month for the dreaded – and scary to artists – Inktober. You can catch them each day on my Twitter and FB feeds, but today I asked Matthew to suggest two of them to show here. Which two of what are really concept art for an upcoming game line are the most evocative of the text, in Matthew's not terribly humble opinion?
So, here's the Klo'the: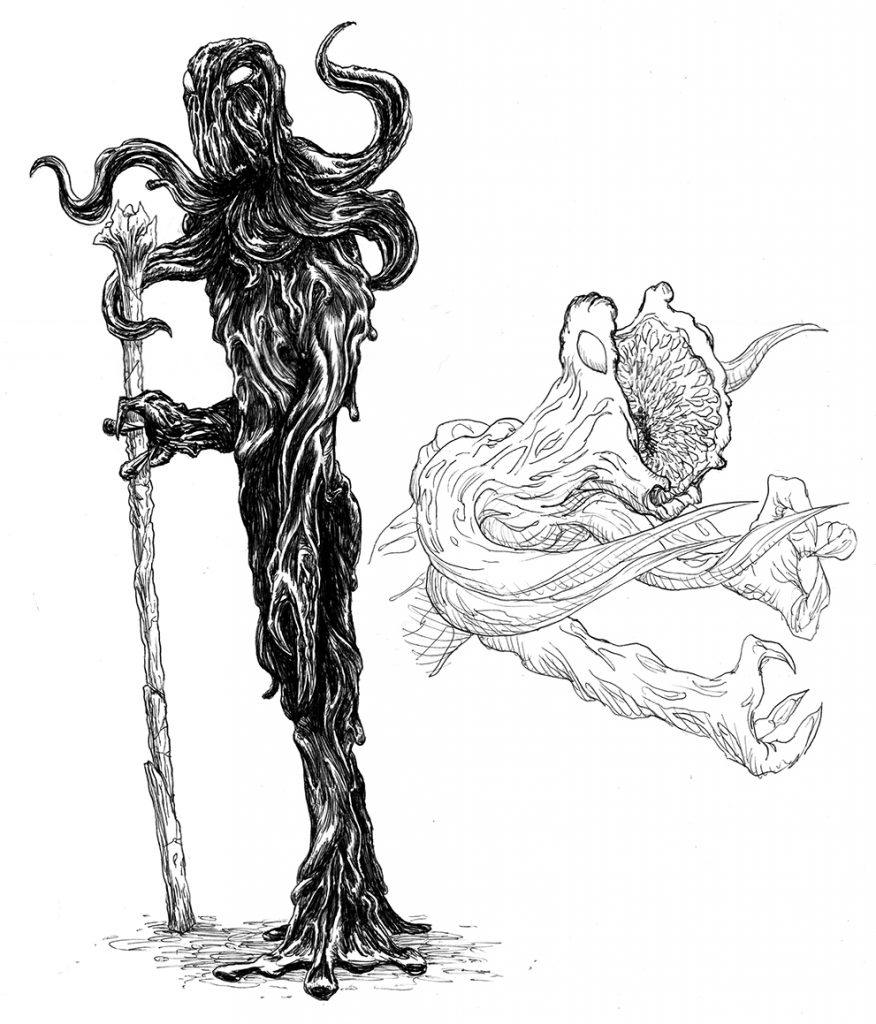 And here's a Starbearer: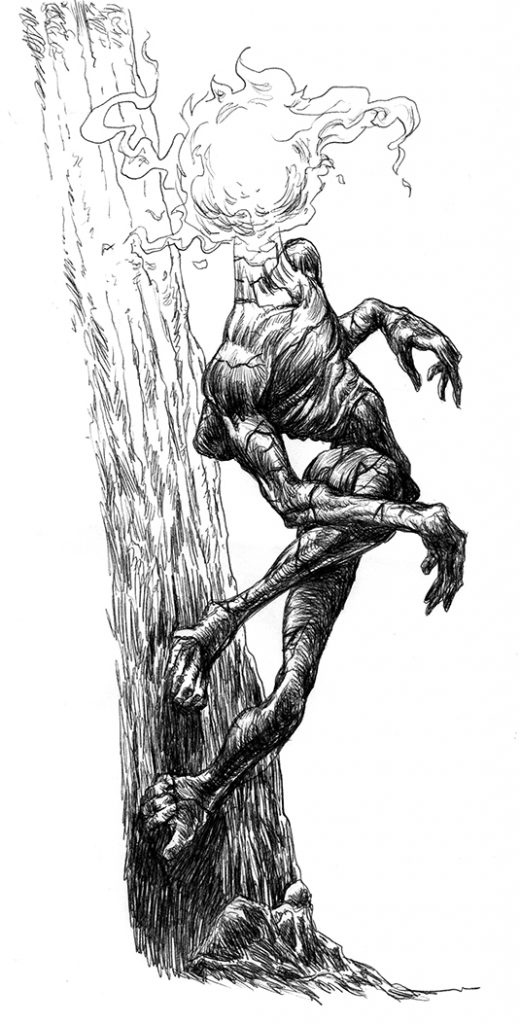 I'm not going to delve too deeply into Matthew's reasoning for these, such things really are subjective, but they're both pretty darn scaaaary!
I did have a lot of fun with both of these trying to find how to show their essential disturbing, alien, natures as written in the descriptions while making them different. The puppet-like jerky movement of the Starbearers contrasted with the almost-formal, static pose of the Klo'the – at least until they attack trying to eat your sweet, sweet brains – made for some fun drawing sessions.
(Plus, because this is Inktober, each drawing is done on the day it's posted, so there's not a lot of time to hyper-analyze. Which is can be really freeing.)
Hope you folks are enjoying these little peeks into the world-building process, and have your own ideas for which game these might be for.
Often, the world-building is my favorite part of these:
TEN YEARS, MANY WORLDS, ONE PATH!
---
BLURBS!
---
KICKSTARTER/CROWDFUNDING!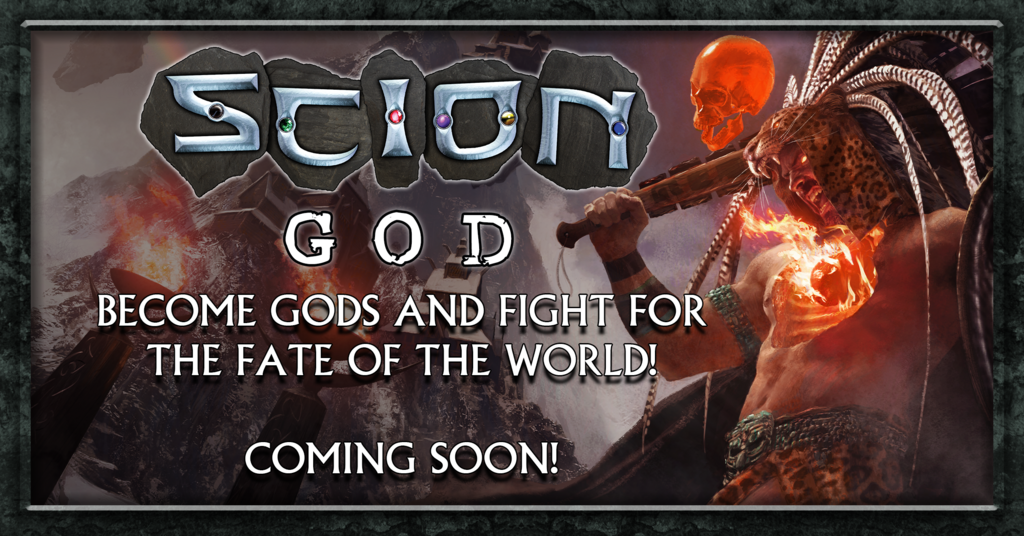 Coming Tuesday, October 18th at 2pm Eastern US time on BackerKit crowdfunding… Scion: God!
Join over 950 other folks and sign up to be notified before the Scion: God Backer Kit crowdfunding campaign starts tomorrow! Can we make it to over 1000?
https://www.backerkit.com/call_to_action/a0c8d51d-83cd-4f6c-8577-f80482b2c1f8/landing
---
Onyx Path Media!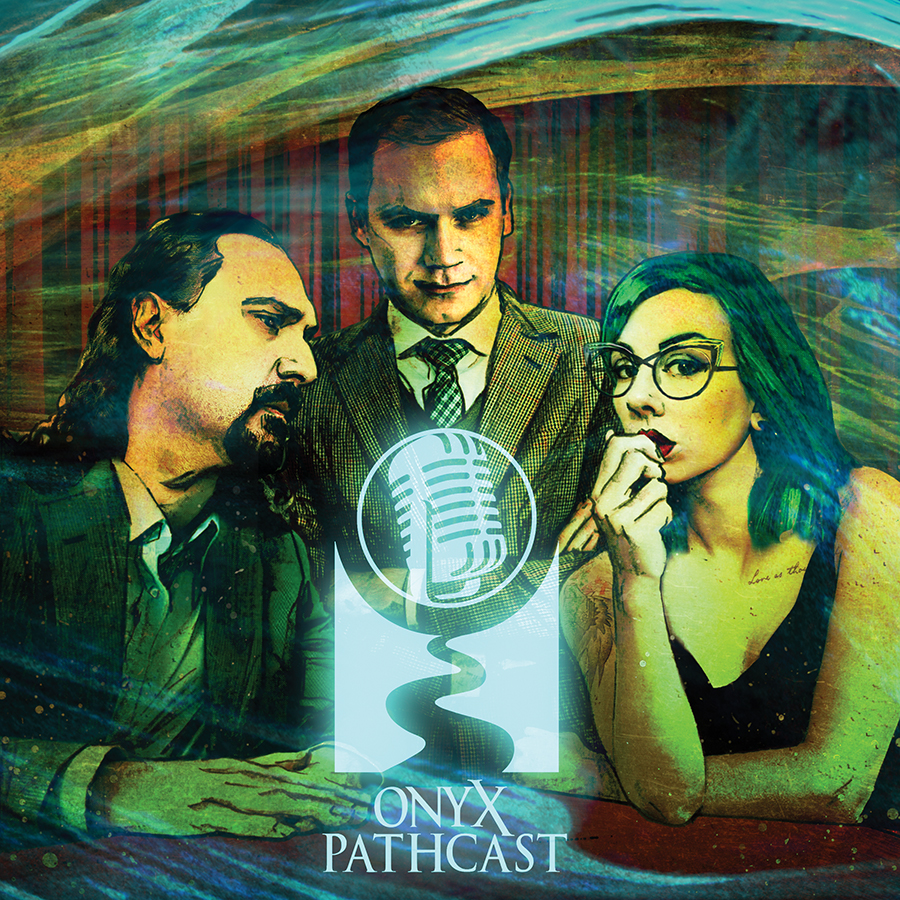 This week:
Dixie, Eddy, and Matthew sit down to talk about fantasy movies, and how they relate to the upcoming They Came from Cyclops's Cave!
As always, this Friday's Onyx Pathcast will be on Podbean or your favorite podcast venue! https://onyxpathcast.podbean.com/
---
Onyx Path Media now has its own blog on Tuesdays! We'll continue posting our highlight of the week here, but Tuesday will be the day to visit if you want to catch up on actual plays, interviews, deep dives, and other assorted Onyx Path media!
Please check out our attached media schedule for the impressive number of videos on our Twitch channel this week! In particular, keep those eyes open for our Storypath Showcase, where we give an excellent profile of our various Storypath games and how to play them!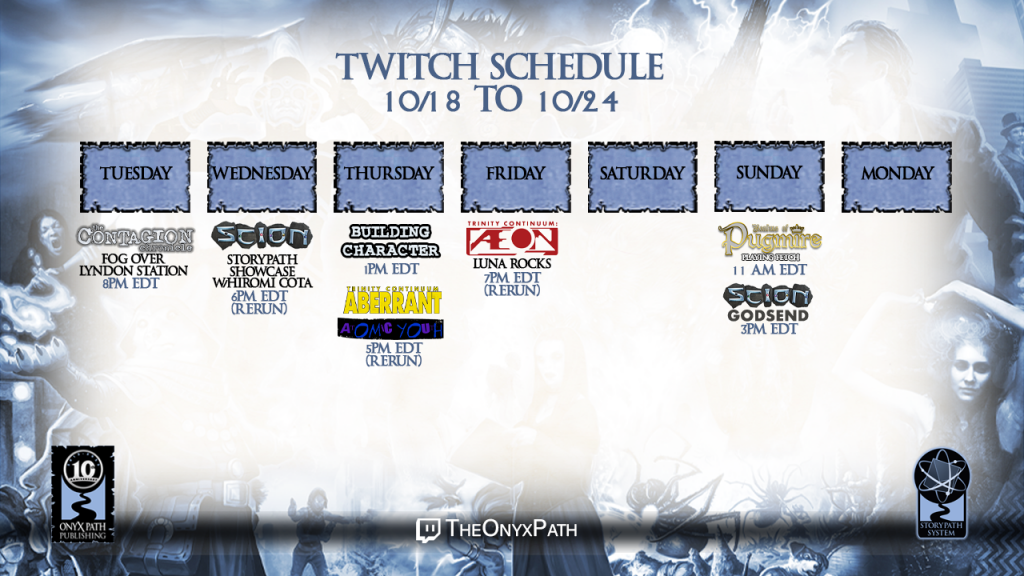 MEDIA HIGHLIGHT OF THE WEEK:
The Old Ways Podcast started their fantastic actual play of M20 Victorian Age last Wednesday! Give them a follow and listen to episode one – Eidolon's Wish: https://directory.libsyn.com/episode/index/id/24632166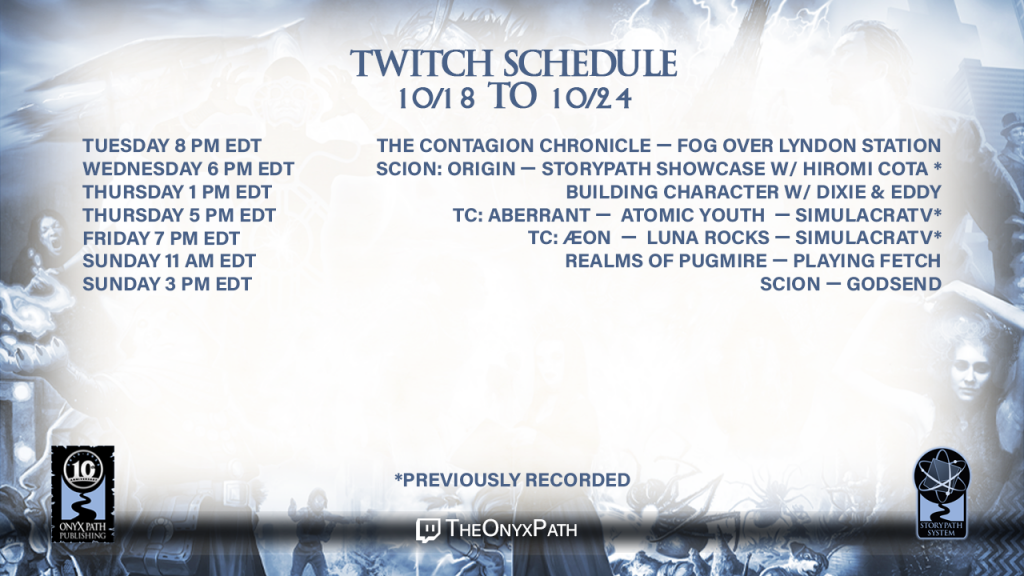 The Onyx Path News discusses recent and upcoming releases! You can find it on our YouTube channel (click the bell to be informed when we go live!) but if you missed the last episode, here it is: https://youtu.be/-ccCeYBwaqo
---
Virtual Tabletop!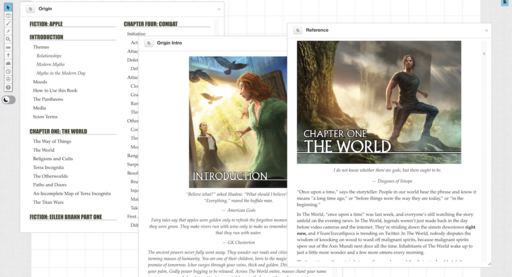 The Scion: Origin and Scion Hero Compendiums are now available on Roll20!

https://marketplace.roll20.net/browse/publisher/1716/onyx-path-publishing

Scion is just the start! They Came From Beneath the Sea! and other
Onyx Path RPGs are in development for Roll20 virtual tabletop!

The first of our official Scion sheets designed for Foundry VTT are
now available!

Direct Link: https://foundryvtt.co
Looking for more virtual tabletop resources? We have a selection of
Tokens, Encounters, and more available now at DriveThruRPG!

Get 'em here: https://bit.ly/3SnrNJ7

---
Our Sales Partners!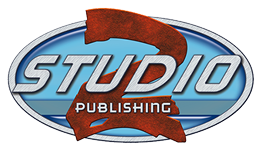 We're working with Studio2 to provide our traditionally printed books out into your local game stores. Game stores can order via their usual distributors, and can also contact Studio2 directly. And individuals can check out our projects via the links below!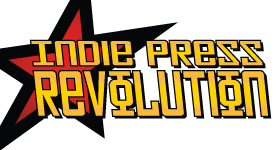 Looking for our Deluxe or Prestige Edition books, dice, and screens? Try this link! http://www.indiepressrevolution.com/xcart/Onyx-Path-Publishing/
They Came From Beneath the Sea! book and screen 50% off for OPP 10 Year Anniversary at IPR.
As well as the annual Halfoween Sale (50% Off select books and screens) at IPR.
https://www.indiepressrevolution.com/xcart/Deals-and-Specials/

As always, you can find Onyx Path's titles in PDF and PoD versions at DriveThruRPG.com!
TCFBtG! PDFs 90% off!
https://www.drivethrurpg.com/saleguide.php
https://www.drivethrurpg.com/browse/pub/4261/Onyx-Path-Publishing/subcategory/8329_36480/They-Came-From-Beneath-the-Sea
Here is the massive Halloween Sale at DTRPG:
https://www.drivethrurpg.com/halloween.php?manufacturers_id=4261
Amazon and Barnes & Noble!
You can now read our fiction from the comfort and convenience of your Kindle (from Amazon) and Nook (from Barnes & Noble).

Check out the Trinity Continuum: Aeon novellas Dawn and Meridian in the Kindle store!
---
On Sale This Week!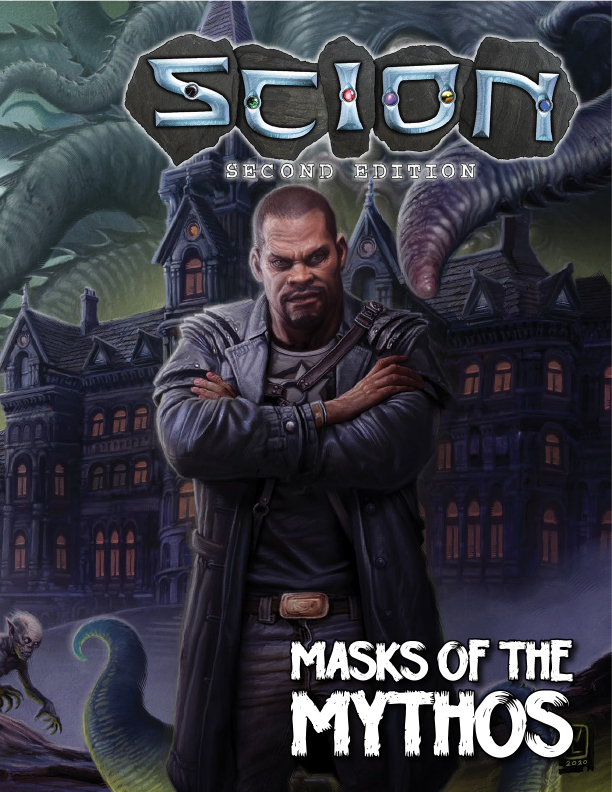 Scion: Masks of the Mythos slithers abominably from the eldritch inky pit to further expand your Scion games! PDF and PoD versions of this full sourcebook will be available this Weds on DTRPG!
---
Conventions!
Because dates for physical conventions are subject to change due to the current COVID-19 outbreak, we don't yet have a list of upcoming physical conventions. Instead, keep an eye out here for more virtual conventions we're going to be involved with!
Keep an eye out for game demos of Pugmire and Scarred Lands at GameHole Con this coming weekend!
Also this weekend is Roll20Con, where we have a Scion bundle on sale, and some games available to play online!
Scion Roll20 bundle deal for Roll20Con:
https://marketplace.roll20.net/browse/bundle/19378/scion-roll20con-2022-bundle
And keep an eye out for a few panels and interviews we're doing that we'll be linking to these two weekend conventions!
Game Night With Onyx Path Publishing at Start.Playing is the last Friday of the month! Our special focus is the They Came From! (But any of our game lines are welcome!)
Please spread the word about GMing games as much as
possible. Details on how list a game are at the bottom of the page in
the FAQ:

https://startplaying.games/event/game-night-onyx-path
---
And now, the new project status updates!
Our full list of projects will be available monthly on our blog! Check out September's full list report here:
DEVELOPMENT STATUS FROM EDDY
Here are the projects that moved to the next stage of production:
First Draft
TC: Aether – Aether Radio Drama
Matthew: As well as tweaking the existing chapters for the TC: Aether serial, I'll be doubling its size and adding more character narrators! The work has already begun.
Development
Trinity Continuum – Brave New Worlds
Eddy: Everyone got their drafts in, so now it's time to develop this book about the various unusual places Talents can travel to in the Trinity Continuum.
Editing
Exalted – Exigents
Danielle: After inputting errata and doing some small tweaks, this next chapter in Exalted's playable character types is off to editing.
Post-Editing Development
Scion – Dragon Companion
Matthew: Possibly my favourite Companion book for Scion! Dragon is already filled to bursting with options, and this only expands on the range. I do like something useful to players and Storyguides alike, as you know.
Exalted – Facets of Truth (was Lunars Novella)
Danielle: This is back from editing. I'm looking forward to reading through it and getting it ready for layout!
Trinity Continuum – Tasty Bit – Queer Nova Alliance
Eddy: It's back from editing! Should be a fast turnaround, as this peek into the LGBTQIA+ folx in Aberrant was well-written to start.
Layout
Scion – No Gods, No Masters
Matthew: It took us a while, but we're here! An epic adventure with Atlantis emerging on the horizon…
---
ART DIRECTION FROM MIKE CHANEY!
In Art Direction
Ex3 Sidereals KS – Updates and corrections in.
SCION God 2e – Starts Tuesday!
DTR Clade Companion – Getting this going…
In Layout
Squeaks Jumpstart – Working on it more.
TCFBTG Monsters from the Crypt – Artwork is all in. Over to Ron Thompson.
Proofing
Ex3 Adversaries – Back over for Second proof on Thursday…
TC Proteus Nova Compendium – Wrapping up for 2nd proof.
Indexing
At Press
Scion Dragon – Files sent to traditional printer. PoD proofs on the way.
MTC Book of Lasting Death – PoD proof ordered.
CtL 2e Kith and Kin – Awaiting PgXXs.
TC: Mission Statements – Awaiting PgXXs.
Victorian Mage – M20 Victorian Mage – Out to backers, errata closing this week.
They Came From Beyond the Grave! – Community Content Templates & Art Pack available to go live on Weds on Storypath Nexus!
They Came From Camp Murder Lake! – Community Content Templates & Art Pack available to go live on Weds on Storypath Nexus!
Scion: Masks of Mythos – PDF and PoD physical book versions for sale at DTRPG this Weds!
---
Today's Reason to Celebrate!
It's been five years since we trod the red sands of Mars in a duel of honor with the release of Cavaliers of Mars! Cavs was actually the first of our partnerships with game creators, with the fantastic Rose Bailey, who has produced a lot of phenomenal self-published games since those days. As you see the credits pages on some of our upcoming books, you'll also note that Rose has been picking up a delightful amount of projects with us again – it's great to have her back!