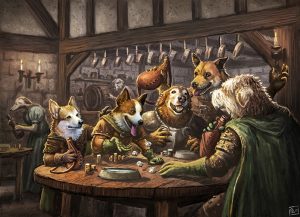 …And he says he has a mission for you and your valiant pioneer friends. In less than two wags of their tails, you are all ready to follow the cryptic map the stranger has given you, and off for adventure!
That could be how a session of Fetch Quest starts. Story-wise.
Part of the fun, and part of what we'll be exploring, with Fetch Quest is how the card game connects with the TTRPG. You can play it as a straight-up card game, you can add in your own characters as the pioneers going on the quests, you can role-play the challenges as well as solve them mechanically with the card game rules, and we're looking at how a card set of missions could be transformed into a TTRPG adventure.
What I'm saying is, if the Kickstarter goes well, we have some ideas to explore.
In any case, the Kickstarter starts at 2pm Eastern US time Tuesday the 22nd – which is tomorrow as I write this. Here's one of the videos we created to give more details about Fetch Quest:
As always, I have no idea if this one will do well, or even fund. You'd think after thirty of them I'd get blase, but I'm not. It's still exciting and I always can't tell if what we're doing will be interesting enough and exciting enough to get folks pledging. We've all worked to make this one fun to follow, and Jaunty James Bell has proven to be an engaging "Kickstarter Concierge" as he titles himself, so it should be pretty cool. See ya there, good dogs!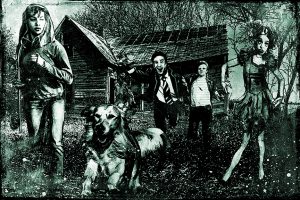 Meanwhile, we posted a short Onyx Pathcast last Friday announcing that the team feel so confident and excited about the response to the first three episodes that they will now be doing it weekly! So make sure to subscribe to PodBean or whatever podcast service you use, and get ready for your weekly dose of insider info about Onyx Path and our projects, game design, gaming in general, professional wrestling, and general good-natured repartee.
And here is the link and their third visual treatment by our old friend and first edition Trinity developer Charlie Bates: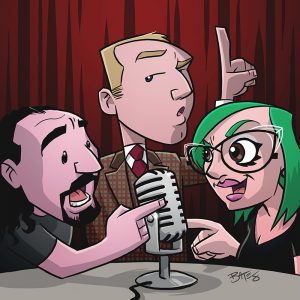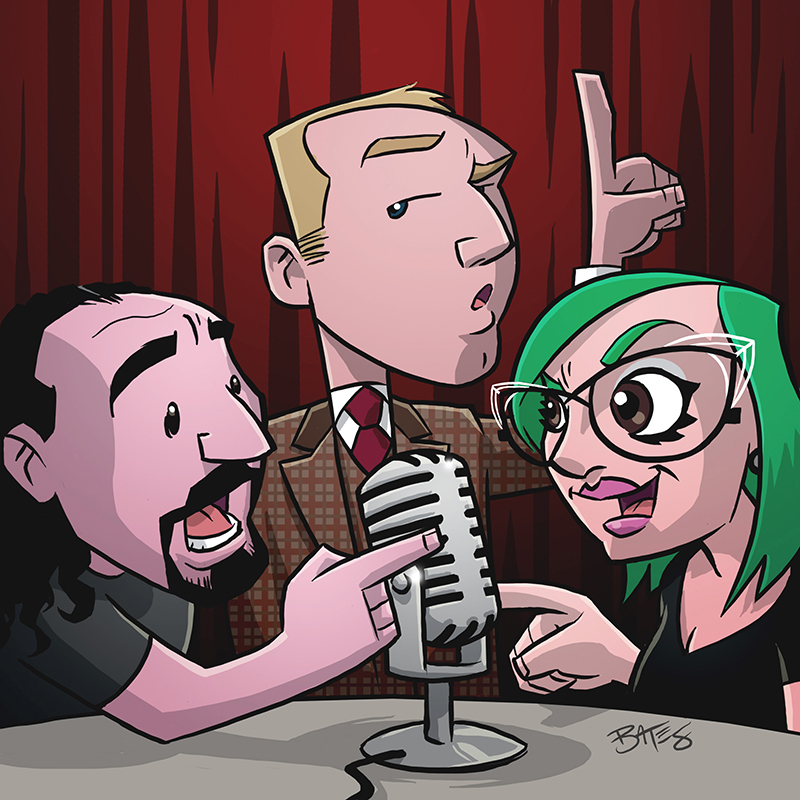 https://onyxpathcast.podbean.com/e/special-episode-one-youre-doing-great-kid/
We had a lot of fun doing this shorter special edition Onyx Pathcast, and yes, I said we as I joined Dixie and Matthew and basically pretended to weasel them into going weekly. Now, what you hear there is not what happened in real life as they all came to me with the weekly idea, but we thought we'd go broad and I'd be sort of a cross between an evil Stan Lee and P.T. Barnum. Hope it's as much fun to listen to as it was to perform!
This week's episode will be their interview with Impish Ian Watson, and these are some of the things they cover:
Ian talks about his history with the Trinity Continuum pitch, through the CCP merger, and into the creation of Onyx Path – Ian's love for the Trinity line goes back to 1997.
We talk about rabbit holes and why we love what we love.
The dynamics of the Trinity Continuum design team, and how awesome Danielle Lauzon is.
How the Storypath System came to be and how we reframe Storypath between TrinityStorypath and They Came From.
Reexamining how we do the development process, and how we are trying new things for Aberrant.
Ian talks about his Community Manager role.
What's exciting about this new version of Trinity – Aegis! Anima! (Maybe) – Trinity as a pop culture toolbox.
We answer some forum questions (did yours get answered? Listen to find out!)
We talk about fonts! Fonts are cool!
Aberrant's diversity.
Ian's contributions to Vampire: Bloodlines.
So, just chock full of great conversation, and going live on Friday.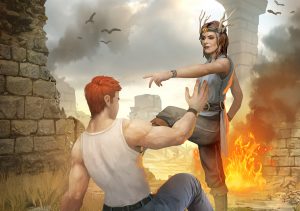 And here are some quick notes that came out of our Monday Meeting today:
Just to let folks know, since the various Kickstarter communities may not actually overlap all that much, we have shipped the Deluxe Changeling: The Dreaming last month, are looking good to start shipping the Prince's Gambit casual Vampire: The Masquerade card game this month, and should be shipping Deluxe V20 Beckett's Jyhad Diary next month. Phew!
And along those lines, we're going to be sending the Backer PDFs out for Cavaliers of Mars this week! Here's the gorgeous cover: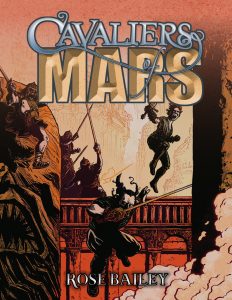 So, wrapping this up, I also took to heart your comments about pruning the Blurbs! section of this blog, and while I still want to consolidate the Amazon epub section, I think you'll already find it a lot less bloated. We are also looking into the suggestion that we set up tabs featuring our various sales partners as a fixed place to locate them, and I'll be able to only "blurb" new stuff.
Thanks for all your help. With all that we are doing, it can sometimes be an important task to find the best way to communicate all the great things that are happening with our…
Many Worlds, One Path!
BLURBS!
KICKSTARTER:

Fetch Quest, the adventure card game set in the Realms of Pugmire is going live tomorrow Tuesday, May 22 at 2pm Eastern US time! That's 2pm, not noon like most of our other Kickstarters!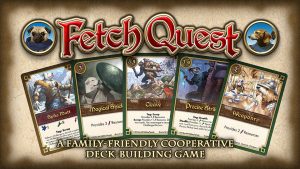 ELECTRONIC GAMING: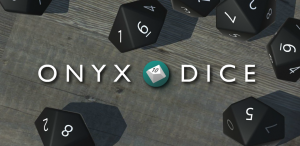 As we find ways to enable our community to more easily play our games, the Onyx Dice Rolling App is now live! Our dev team has been doing updates since we launched based on the excellent use-case comments by our community, and this thing is both rolling and rocking!
Here are the links for the Apple and Android versions:
http://theappstore.site/app/1296692067/onyx-dice
https://play.google.com/store/apps/details?id=com.onyxpathpublishing.onyxdice&hl=en
Three different screenshots, above.
ON AMAZON AND BARNES & NOBLE:
You can now read our fiction from the comfort and convenience of your Kindle (from Amazon) and Nook (from Barnes & Noble).
Our latest offering is the Mage 20 Cookbook, now in a convenient Kindle ebook version! https://www.amazon.com/Mage-Cookbook-World-Darkness-Enlightened-ebook/dp/B07C71BRDC/
Nook version is coming soon!
If you enjoy these or any other of our books, please help us by writing reviews on the site of the sales venue you bought it from. Reviews really, really help us with getting folks interested in our amazing fiction!
Our selection includes these fiction books: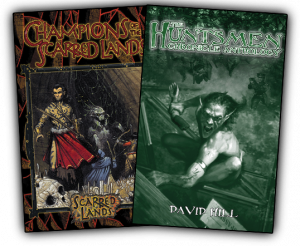 And here are the Champions of the Scarred Lands fiction anthology and the Huntsmen Chronicles anthology for Changeling: The Lost 2nd Edition!
OUR SALES PARTNERS: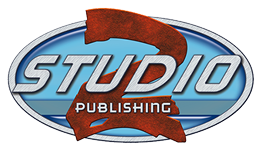 We're working with Studio2 to get Pugmire out into stores, as well as to individuals through their online store. You can pick up the traditionally printed main book, the Screen, and the official Pugmire dice through our friends there!
https://studio2publishing.com/search?q=pugmire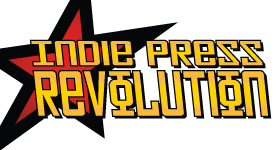 Looking for our Deluxe or Prestige Edition books? Try this link! http://www.indiepressrevolution.com/xcart/Onyx-Path-Publishing/
Here's the link to the press release we put out about how Onyx Path is now selling through Indie Press Revolution: https://theonyxpath.com/press-release-onyx-path-limited-editions-now-available-through-indie-press-revolution/
And you can now order Pugmire: the book, the screen, and the dice! http://www.indiepressrevolution.com/xcart/manufacturers.php?manufacturerid=296
DRIVETHRURPG.COM:

For the first time since it was originally published, we now have the Champions of the Scarred Lands fiction anthology as a physical book, available as a PoD on DTRPG and going live this Wednesday!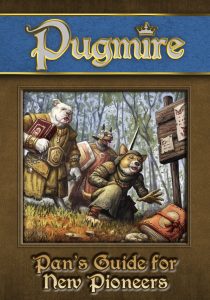 Pan's Guide to New Pioneers has found its way through the wilderness to arrive in PDF and physical book PoD versions on DTRPG! http://www.drivethrurpg.com/product/239620/Pans-Guide-for-New-Pioneers
Pan's Guide for New Pioneers
When a devastating flood hits Pugmire, all manner of bad dogs, opportunistic rats, and manipulative cats take advantage of the kingdom. Good dogs try to turn the tide, but searching the dangerous wilderness for a way to heal the land is no easy task. If only there existed brave dogs to lay down the way for other intrepid pioneers…
It is time for a new group of heroes to set out on a chaotic and risky adventure! Armed with a guide prepared by the daring dog Pan Dachshund, fabulous treasure and great recognition await them. All these pioneers need do is explore the wilds, discover the key to Pugmire's salvation, and return in one piece!
Pan's Guide for New Pioneers includes:
A full Pugmire adventure, aimed at people brand new to roleplaying games and experienced players alike!
Rules laid out and explained for every encounter and challenge in the adventure.
Snippets of Pan's journal presented for enjoyable reading or integration into the game.
Ready-made characters so a game of Pugmire can commence as soon as you open this book.
Hyperlinks to video footage for those who prefer to follow along in different mediums.
CONVENTIONS!
Matthew Dawkins, Steffie de Vaan, and Mighty Matt McElroy will be at the UK Games Expo next week running games and talking shop with fans and retailers.
Prep is also underway for Gen Con 2018 in August, which takes place in Indianapolis, IN. In addition to our booth presence, be sure to check out the games and panels in the Gen Con Event Schedule.
From Fast Eddy Webb, we have these:
If you are going and want to meet up, let us know!
---
And now, the new project status updates!
DEVELOPMENT STATUS FROM FAST EDDY WEBB (projects in bold have changed status since last week):

First Draft (The first phase of a project that is about the work being done by writers, not dev prep)
M20 Book of the Fallen (Mage: the Ascension 20th Anniversary Edition)

C20 Novel (Jackie Cassada) (Changeling: the Dreaming 20th Anniversary Edition)

M20 The Technocracy Reloaded (Mage: the Ascension 20th Anniversary Edition)
M20 Victorian Mage (Mage: the Ascension 20th Anniversary Edition)

CofD Dark Eras 2

(Chronicles of Darkness)
C20 Players' Guide (

Changeling: the Dreaming 20th Anniversary Edition

)
Wr20 Book of Oblivion (Wraith: The Oblivion

20th Anniversary Edition

)
Aeon Aexpansion (Trinity Continuum: Aeon)
In Media Res (Trinity Continuum: Core)
Trinity Continuum: Aberrant core (Trinity Continuum: Aberrant)
Lunars: Fangs at the Gate (Exalted 3rd Edition)
Tales of Excellent Cats (Monarchies of Mau)
Dog and Cat Ready Made Characters (Monarchies of Mau)
Adventures for Curious Cats (Monarchies of Mau)
Redlines
Deviant: The Renegades (Deviant: The Renegades)
Spilled Blood (Vampire: The Requiem 2nd Edition)
Night Horrors: Shunned by the Moon (Werewolf: The Forsaken 2nd Edition)
Second Draft
WoD Ghost Hunters (World of Darkness)
Tales of Good Dogs – Pugmire Fiction Anthology (Pugmire)

CofD Contagion Chronicle

(Chronicles of Darkness)
Dystopia Rising: Evolution (Dystopia Rising: Evolution)
Development
Signs of Sorcery (Mage: the Awakening Second Edition)

Hunter: the Vigil 2e core (Hunter: the Vigil 2nd Edition)

Fetch Quest (Pugmire)
They Came From Beneath the Sea! Rulebook (TCFBtS!)
Guide to the Night (Vampire: The Requiem 2nd Edition)
WW Manuscript Approval:
Editing:
M20 Gods and Monsters (Mage: the Ascension 20th Anniversary Edition)

Night Horrors: The Tormented

(Promethean: The Created 2nd Edition)
Post-Editing Development:
Scion: Hero (Scion 2nd Edition)
Trinity Continuum Core Rulebook (The Trinity Continuum)
Trinity Continuum: Aeon Rulebook (The Trinity Continuum)
Ex Novel 2 (Aaron Rosenberg) (Exalted 3rd Edition)

Exalted 3rd Novel by Matt Forbeck (Exalted 3rd Edition)
GtS Geist 2e core (Geist: the Sin-Eaters Second Edition)
Indexing:
ART DIRECTION FROM MIRTHFUL MIKE:
In Art Direction
Ex3 Monthly Stuff

Scion Hero – Last art notes and contracts being sent.
Trinity Continuum – Yep… workin on it.
Geist 2e

The Realm
M20 Gods and Monsters
Ex3 Dragon Blooded – Wave 2 art in progress
Monarchies of Mau– Artwork in progress.
Marketing Stuff
In Layout
Wraith 20 Screen – I'll pull this together while doing errata. I got the list from Dansky of what tables to pull… just want to make sure they are right.
Fetch Quest – KS stuff all done for tomorrow.
EX3 Dragon Blooded – firming up layout and backgrounds while waiting for new art.
Proofing
Scion Origin – PDF almost ready for in-Onyx review.

Boggans – Waiting for WW approval.
Monarchies of Mau – Filling in XXs and prepping alpha PDF.
Changeling: the Lost 2
Wr20 Guide for Newly Departed – Art in Progress… book pretty much layed out.
At Press
Beckett Screen – At shipper.
Scarred Land PGs & Wise and the Wicked PF & 5e – Shipping from fulfillment shipper. PDF and PoD physical book versions on sale at DTRPG.
Prince's Gambit – At fulfillment shipper, prepping for KS ship-out.
V20 Beckett's Jyhad Diary– Set to arrive at fulfillment shipper this week.
Scion Dice – At fulfillment shipper.

Wraith 20 – Errata being input.
SL Champions of the Scarred Lands Anthology PoD – PoD on sale this week at DTRPG.
Cavaliers of Mars – Backer PDF out to backers this week.
---
TODAY'S REASON TO CELEBRATE: Tomorrow is Mighty Matt McElroy's birthday! We could not have built up Onyx Path all these years without Matt, so please celebrate with us that dark and stormy night he was born!