This week's spotlight once again shines on everyone's favourite World and Chronicles of Darkness YouTuber, Lore by Night!
The Spotlight
Lore by Night has had a fine run of creating World of Darkness and Chronicles of Darkness themed videos, covering Vampire: The Masquerade, Wraith: The Oblivion, and Deviant: The Renegades to name but three of the games on the channel. He performs deep dives into different settings, in-depth reviews of various books, and routinely engages with his supporters!
If you want to check out Lore by Night's upcoming and historic content, head on over to: https://www.youtube.com/@LoreByNightVtM
Currently he's on a Chronicles of Darkness kick, but maybe we'll be able to sway him over to trying Scion or They Came From…
The Schedule
The schedule's once again picking up over on
https://www.twitch.tv/theonyxpath! You can check out our upcoming content below: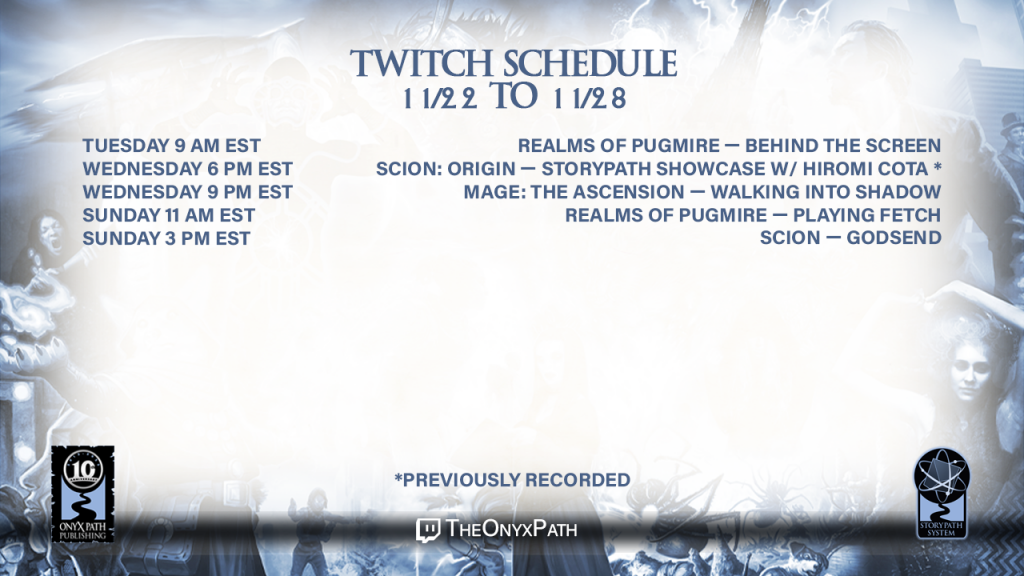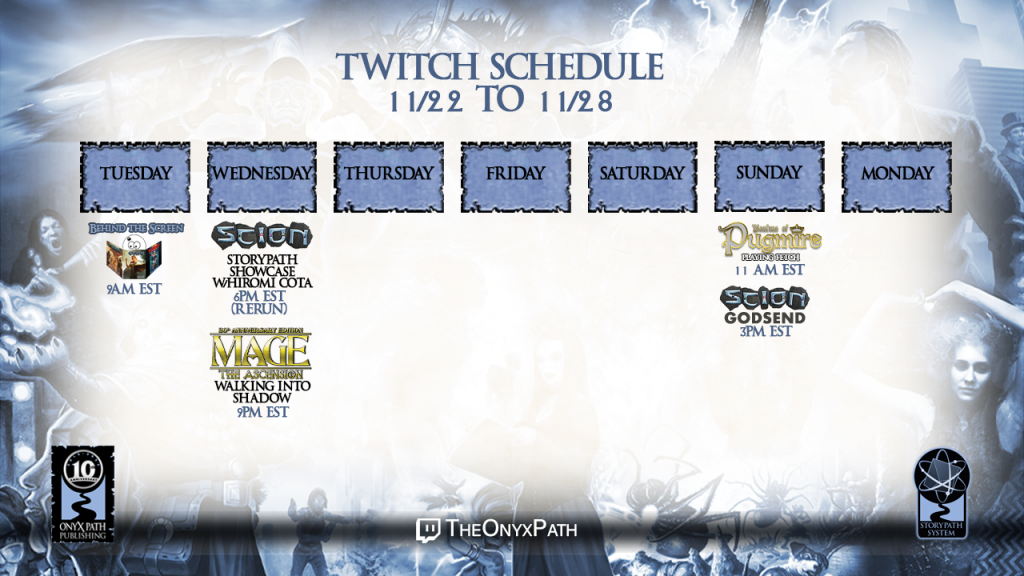 YouTube Videos
We've had a great raft of content published over on our YouTube channel – https://www.youtube.com/@TheOnyxPath – in recent weeks, not limited to:
Realms of Pugmire – Playing Fetch
Scarred Lands – Sins of Shelzar
Building Character with Dixie and Eddy
WE WANT YOUR MEDIA!
We're on the lookout for new shows of the following types:
TikToks and other short media covering our games
Deep Dives into our various games
Character Creation streaming sessions
Actual Plays of any of our games
Reviews of our games
Interviews with writers, artists, developers at Onyx Path Publishing
And more! If there's content you'd like to produce on stream, we can help you out with the software you'll need to use, may be able to assist with your creation of an overlay, and if you can commit to a good amount of content, we can get you PDFs to assist in your game features.
Therefore, if appearing on the Onyx Path Twitch channel and YouTube channel appeals to you, please complete this form: The Form