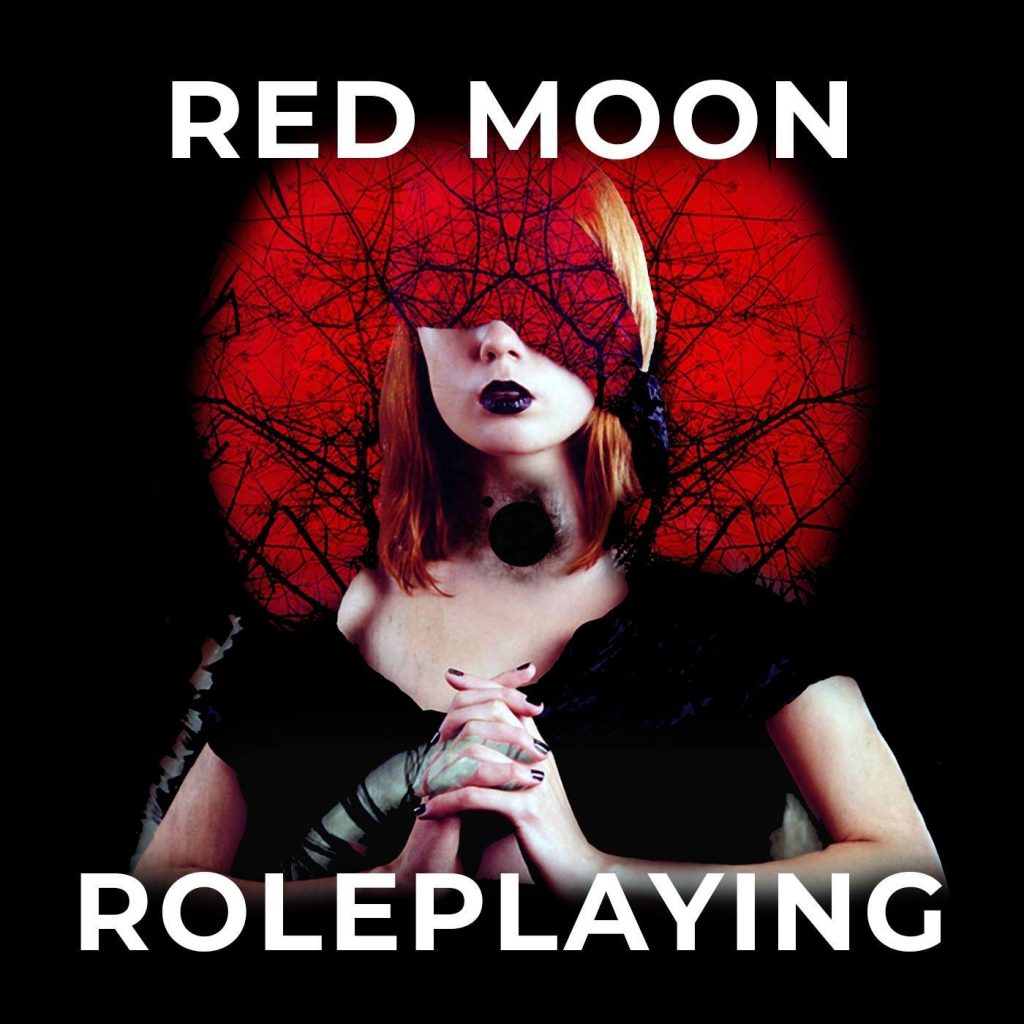 As anyone familiar with our media section on the Monday Meeting Blog will know, we've long been supporters of the fine folks over at the ENnie award winning Red Moon Roleplaying. They produce some of the finest actual plays around, with superb use of music and editing to complement the gripping roleplay of their performers.
Of course, sometimes their performers include our very own freelancers, including Matthew Dawkins, Travis Legge, Klara Horskjær Herbøl, and John Burke, among others!
If you've missed their show, you can find it all places you might listen to a podcast (from Spotify and Podbean to YouTube and their own website https://www.redmoonroleplaying.com/), but here are a few playlists for you so you can get started on some of their shows:
Vampire: The Masquerade – Return to Atlantic City
https://youtube.com/playlist?list=PLP3vIEdQUkMFEYHyscb7r_WToJKVAfmjv
Using content from V5 Trails of Ash and Bone, Matthew Dawkins takes his players through a short chronicle set in Atlantic City.
Scarred Lands – Dead Man's Rust
https://youtube.com/playlist?list=PLP3vIEdQUkMHmUVn_jxT0h3r4ioV_EZhn
Inspired by the horrors of the Hornsaw Forest in Dead Man's Rust, Matthew Dawkins takes a party through this blighted part of Scarn.
Scion: Demigod – Cancel the Apocalypse
https://youtube.com/playlist?list=PLP3vIEdQUkMH4xBL_6MPTjgs5PZgdLiHE
Neall Raemonn Price introduces the players from Red Moon Roleplaying to demigodhood in this excellent Scion short story.
They Came from Beyond the Grave! – The Cult of Abaddon
https://youtube.com/playlist?list=PLP3vIEdQUkMHxkPzC70xe0X1-SA5sDY8C
Matthew Dawkins introduces three hopeful (and hapless) heroes to the miserable, depraved Cult of Abaddon, from They Came from Beyond the Grave!
Mage: The Ascension – Technocracy Reloaded
https://youtube.com/playlist?list=PLP3vIEdQUkMH43p8i9F3xI-bU6DCAQl0X
Travis Legge introduces the Red Moon Roleplaying players to a world where erratic use of magick is punished, and consensus of thought is everything.
Don't forget, if you have a review site, actual play, or any other kind of media relating to our games, you can get in touch with me over on matthewdawkins.com and let me know about it, so I can post it on our blog!