Greetings once again to the media spotlight blog! Today's blog is a special one, as we draw your attention to one of the most interesting roleplaying game podcasts of recent months: the OpCast!
The Spotlight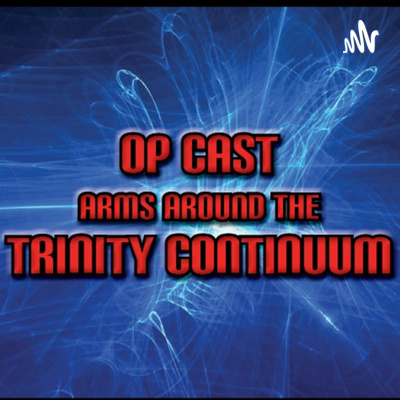 The OpCast started production in November last year and its present objective is to delve deep into the lore and gameplay elements that can be found in the various aspects of the Trinity Continuum universe. They don't just cover the latest editions, spending episodes discussing books from White Wolf's first edition too.
Check out Scott, Chazz, and Josh's show anywhere you listen to podcasts, and if you need a link, follow this one to their very first episode: https://anchor.fm/opcast/episodes/Episode-1-Introduction-to-the-Trinity-Continuum-e1ag06v
The Round-Up
We have a creator interview on Twitch for Dystopia Rising: Evolution this week, as the 90% sale currently on DriveThruRPG goes on! Take advantage while you can, as a full RPG for $1.99 isn't to be sniffed at.
If you're not already following The Onyx Path on YouTube and Twitch, now's an ideal time to do so. We produce a wealth of content on Twitch every week with a group of stellar partners and content creators, and much of that content makes its way to our YouTube channel too. Check it out for yourselves:
https://www.twitch.tv/theonyxpath
https://www.youtube.com/c/TheOnyxPathRPG
And here's our upcoming schedule: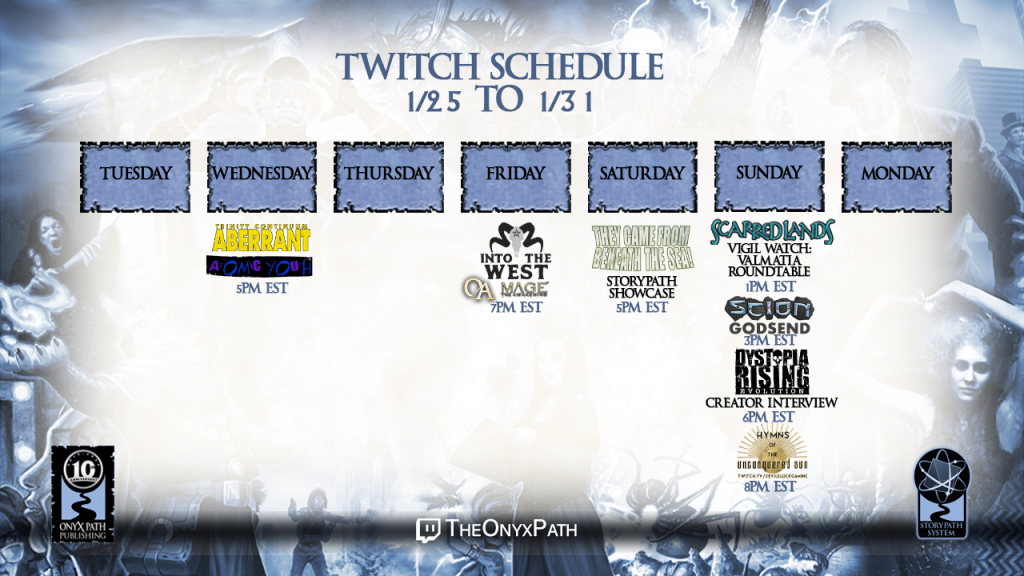 Starting this week, Dork Tales begin what promises to be a fantastic Mage: The Ascension chronicle to tie in to our current Lore of the Traditions Kickstarter! You can catch it on January 29 at 7pm PST!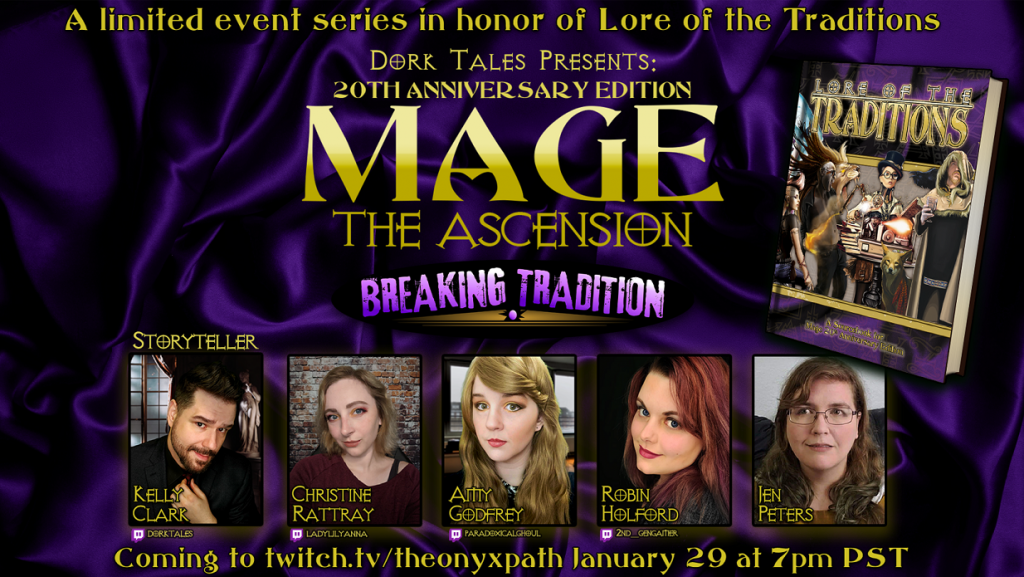 If you're intrigued by Dystopia Rising: Evolution and don't know where to begin, a handsome fellow named The Gentleman Gamer has created a guide for how to run zombie apocalypse RPGs and a character creation video specifically for Dystopia Rising, in which he creates a flesh-shedding sawbones with a fetish for breath play. Check them out!
And if that's not enough Matthew Dawkins for you, you can catch up on the latest Onyx Path News for updates on current releases, sales, and project updates here:
But that's not all! Simulacra Studios continues with the second season of Trinity Continuum: Aberrant – Atomic Youth! This wonderful Aberrant series presents the perfect time to hop on board with its newest episode. You don't need any knowledge of the prior season to start watching straight away:
The Story Told Podcast have wrapped their epic three season long Exalted Dragon-Blooded actual play, the Fall of Jiara, and you can find every one of their episodes over on their website. If you missed it while it was running, it's a show that's definitely worth giving a listen: https://thestorytold.libsyn.com/?
The Story Told Podcast have also just started a Promethean: The Created 2E chronicle over on Twitch! Give them a follow and tune in to watch one of my favourite Chronicles of Darkness lines in play.
https://www.twitch.tv/thestorytoldpodcast
Devil's Luck Gaming near the conclusion of their epic Exalted: Essence actual play, which you can find on their Twitch channel (http://twitch.tv/devilsluckgaming) along with their entire back catalogue accessible via their website here: https://devilsluckgaming.com/
Do give DLG your support, as their content really is top quality.