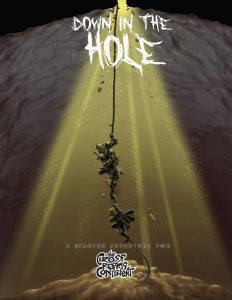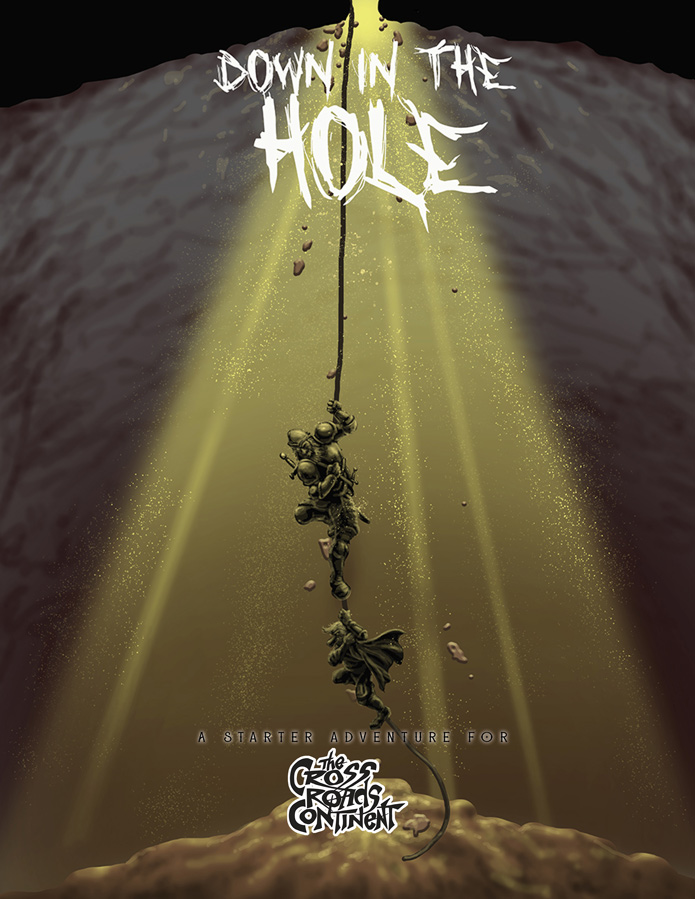 Now available in advance PDF: Down in the Hole: An Adventure in the Crossroads Continent!
Adventure in the Crossroads Continent!
Down in the Hole is a starter adventure for the Crossroads Continent, designed to capture an old-school feel with the 5e OGL ruleset.
The adventurers acquire a map to an abandoned treasure horde allegedly belonging to a famed adventurer. Following the map, they discover a sprawling underground cavern filled with dangerous creatures, terrifying traps, and hints of a great threat making inroads into the region.
This tale is perfect for a one-shot, or as a springboard to begin your own adventures in the Crossroads Continent using the rule set for the world's most popular roleplaying game!
Down in the Hole contains:
A terrifying subterranean dungeon crawl set in the Crossroads Continent
New monsters, a new magic item, and optional healing rules.
Design notes from creator Richard Thomas.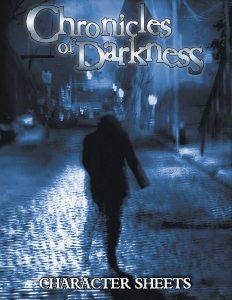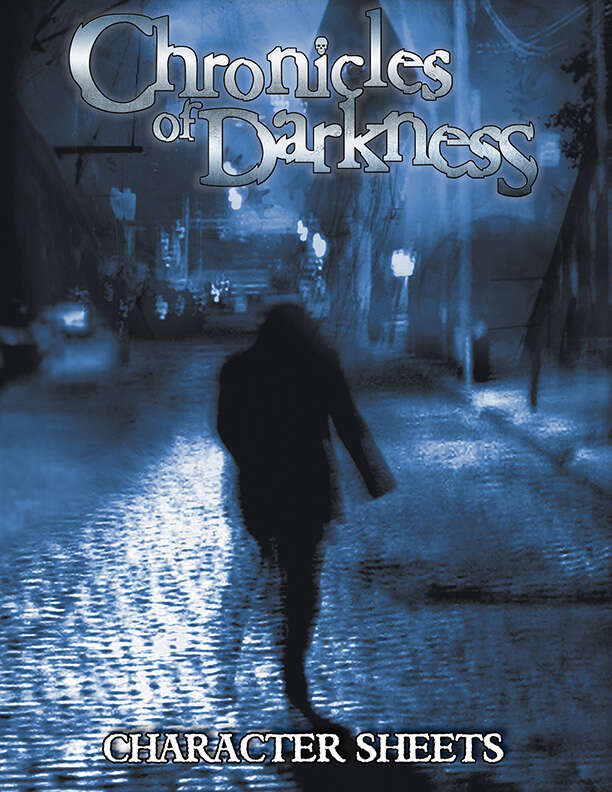 Also available: free Chronicles of Darkness Character Sheets!
A collection of all the character sheets for Onyx Path's currently available Chronicles of Darkness games.
Vampire: The Requiem 2nd Edition
Werewolf: The Forsaken 2nd Edition
Mage: The Awakening 2nd Edition
Promethean: The Created 2nd Edition
Changeling: The Lost 2nd Edition
Hunter: The Vigil 2nd Edition
Geist: The Sin-Eaters 2nd Edition
Mummy: The Curse 2nd Edition
Demon: The Descent
Beast: The Primordial
Deviant: The Renegade
Other Recent Releases
Did you miss one of these recent releases?
Sales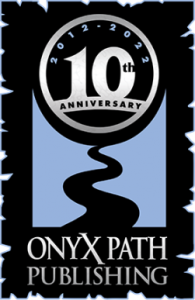 It's Onyx Path's 10th Anniversary! Every month in 2022, we'll be celebrating another one of our published game lines.
June is Crossroads Continent month! You can get the Peoples of the Crossroads Continent PDF at 90% off!
Plus: Did you miss one of our previous months? For the next five days we're running an Anniversary Sale on DriveThruRPG, with over 400 PDFs at 50% off! Indie Press Revolution is joining in with 50-75% off Onyx Path products, and Studio 2 has select titles on sale too!
Stay tuned for more OPP10 sales the rest of this year!
Crowdfunding Update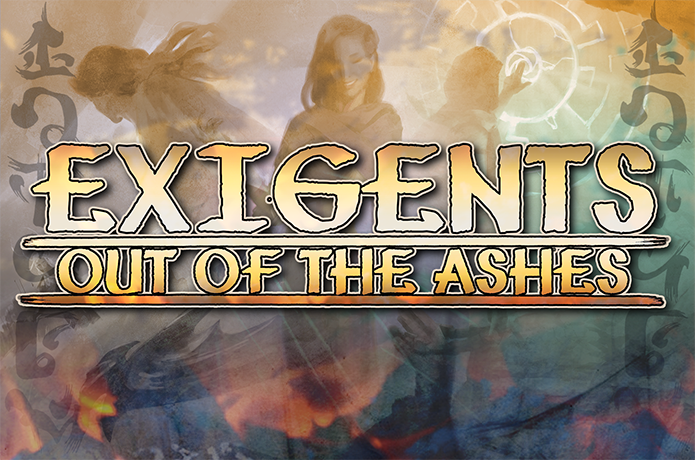 Our crowdfunding campaign for a deluxe edition of Exalted 3rd Edition's Exigents: Out of the Ashes launched two weeks ago on Indiegogo! It funded to 100% in 40 minutes, and 200% only nine hours in! Exalted fans are amazing. We're currently at $119,886, or 342% of our original $35,000 goal, thanks to our 1259 backers.
We've hit the following stretch goals:
Exigents Companion: Miracles of the Divine Flame x2 (extra Charm content for our four playable Exigents), Chosen of Masks (a design seed for an Exigent upon which you can build your own Charm set), Bearers of the Spark (a list of gods who might serve as patrons to Exigents), Thousand Venoms Mistress (design seed), Chosen of the Dice (design seed)
Exigents Jumpstart: Great Forks
Streets of Great Forks gazetteer
Did you miss one of our previous Kickstarters? The following Kickstarted products are still open for preorders via BackerKit:
Community Spotlight
The following community-created content for Scarred Lands has been added to the Slarecian Vault in the last week:

The following community-created content for Realms of Pugmire has been added to Canis Minor in the last week:
The following community-created content for Storypath has been added to the Storypath Nexus in the last week: