Oops!
I mean Rising, not writhing, of course.
Titans Rising for Scion, now running on Kickstarter!
Although, in one sense, we are kind of writhing as we're in that part of every crowdfunding campaign where the pledges and input tend to slow down, and if that's not enough, backers also tend to adjust their pledges. This makes the number of backers and the amount pledge pop up and back and down and back, all twisty-like if you're watching it.
I expect it'll start a more regular progress again once we get past the two-steps forward, one-step back phase. That is the pattern we've noticed over here after having done so many of these.
One way to make that happen is to engage a bit more if you're a backer; a comment here or there helps spread the word, and that's a real good method of getting the campaign revved up!
Another way is to comment on and share our various social media posts, including developer and writer Cat Evan's blog from last week entitled "How to start a war"!
Above is the link, but also, to encourage you to click on it and check out Cat's article, here's a paragraph from it for your perusal:
Titans Rising gives you multiple ways to incorporate the Second Titanomachy into your games, including "I'm just here for the Birthrights, thanks." As I said earlier, writing a book in a way that doesn't implicitly shut down any of those options is tricky. Think of this as the game design segment of the program.  
And, of course, our even bigger hope is that you'll make a further jump and click to pledge for Titans Rising/Titanomachy and so get to read the pre-release text from the book!
The continuing Actual Play of Titans Rising is running this Friday at 7pm Eastern US time on the Onyx Path Twitch channel. So if you want to see just how the ideas and story hooks Cat's blog mentions play out, here's a chance to at just that!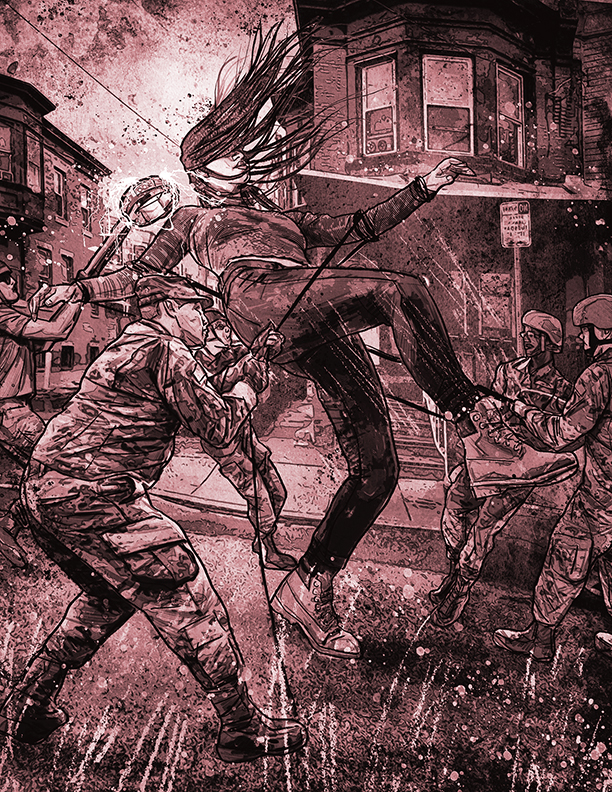 AAAAnd?
Also today in the Monday Meeting, we reviewed what we've got planned for our next crowdfunding campaign, which will be The World Below starting sometime in mid-October.
We've been talking about The World Below a fair bit these last few months as other crowdfunding campaigns came and went, but soon it'll be it's turn! If, in all that hullabaloo, you missed out on just what the game is about, let me give you a brief recap.
The World Below is a brand-new fantasy game world that is the first in a multi-game series of settings we're called the Earthbane Cycle. The World Below takes place after some sort of awfulness has driven survivors underground into the deep fastnesses of the Earth. Societies must rebuild and people must survive, even when faced by the great variety of inimical creatures that burrow and tunnel through the tunnels and caverns.
There are things down there already, you see, freakish horrific things – but there are also wonders to behold! Everything from the natural wonders of underground caverns, crystalline bridges, cities suspended over vast chasms, to lost civilizations, inexplicable tombs and palaces that have no right to be where they are trapped in caverns beneath the earth, and portals and gates to other worlds and times!
Because, after all, as they say:
THE WORLD BELOW PROVIDES
Beyond the rich and detailed setting, The World Below is going to be the first game where folks can really see how the new Storypath Ultra System works in tangent with a setting to not just allow, but to encourage, the sort of games and stories a setting, in this case The World Below, enables players and Storyguides to have and tell!
As a starting taste, our own Onyx Pathcast crew will be creating starting characters during this coming Friday's episode under the helpful (?) guidance of The World Below's creator, Mr. Matthew Dawkins. I know I'll be tuning in to find out which kinds of characters the gang will opt in for. Humans or Makiru ratmen? Silhouettes or Hunters? Followers of the Lords of Rot, the Temple of the Benevolent Earth, or the Faceless One? Do they hail from the forges of Telver's Hearth, the devastated Crystal City, or boisterous Mud Town? And these are only a small sampling of the choices for player characters!
It should be a lot of fun!
Matthew is also once again donning the guise of the Gentleman Gamer to delve deeply and explain all about The World Below to folks via his (in)famous podcasts, as noted below in our Media section. For the first time, the GG's insightful ruminations are also going to be available as audio on Spotify, if that's a preferred format for you.
We'll also keep you as informed as we can of the many, many Actual Play broadcasts that we and other folks are going to be playing through. With such a variety of APs coming, there should be one on the platform and configuration that works for you!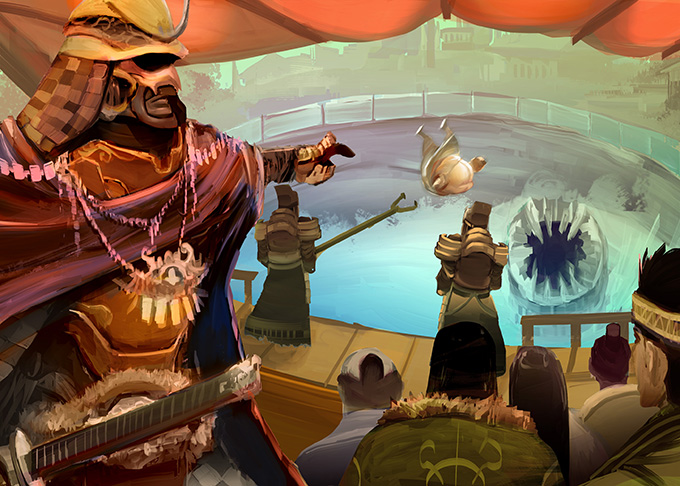 Today we also reviewed the set up for M20 Lore of the Traditions and made sure it was ready to go up for sale on DTRPG in PDF and PoD versions on this coming Wednesday. For backers of the LotT crowdfunding campaign, these PoD versions are not the traditionally printed versions you pledged for, but are optional ones we provide a discount to backers for – just in case you're like a great many of our previous backers and want a copy right now. Plus, a PoD copy is great to hand to that messy friend who just can't get through a session without smearing or spilling something on your book.
Hey, we all have that friend, it's part of gaming!
Traditionally printed backer copies are being worked on with the printer, and will take several, several, months to print and ship to our fulfillment shippers at Studio2, so the time gap between PoDs and KSd books is just a thing we deal with by letting folks have that option, and not holding back the books from those M20 fans who couldn't back the crowdfunding campaign.
Also, the weekly sale theme on DTRPG has switched again! Guess what? YARRRR!
It's DTRPG Pirates Week – starting today with Pirates of Pugmire as one of the featured titles at 80% off. Also on sale are the Scarred Lands Blood Sea titles and the other Pirates of Pugmire titles (Sunken Bones, etc).
https://www.drivethrurpg.com/sale.php?manufacturers_id=4261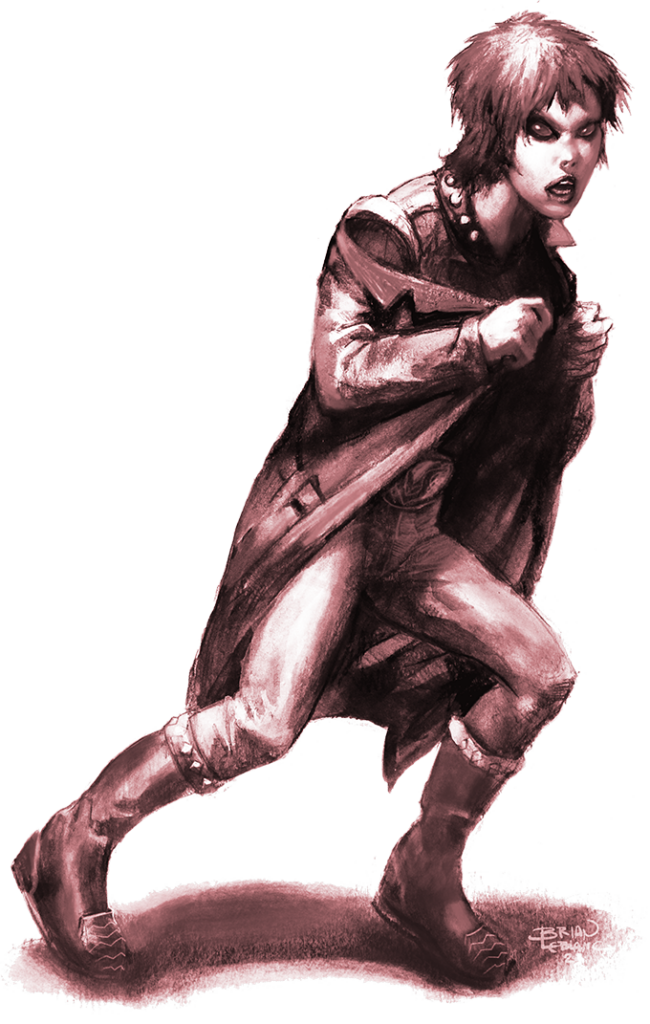 OK. Thanks to folks for last week's ideas on what overarching theme I could use for the upcoming Inktober drawing challenge that I've been doing for five or six years at this point. I hope I didn't shoot down any of your ideas with too much vehemence! I really do appreciate everybody taking the time to throw ideas my way in last week's MMN blog Comments!
It actually is tough to find a theme, so please rest assured that I shoot all my own ideas down every year until I arrive at some sort of theme. Mostly it's because after the first one I realize that drawing 31 new ink drawings, one a day for the month, really is essentially a marathon for an artist. I understand it when lots of artists fall out because they can't sustain it. It's actually draining on a physical level, trying to find the time to do the work is also a part of it, but also a huge component – at least for me – is engagement with the subject matter.
Basically, to stay on target, I need:
1- A topic I can imagine the art for mostly ahead of time. That's not complete pieces of art all in my head, but the general concept for the pieces. It's OK if I have to then fine-tune that, even doing some research on each piece – that even helps make the art more fun because it breaks up the drawing process.
2- A subject that allows for different kinds of materials used in the art. For me, it's tougher to do 31 daily pieces if they all have to use the same medium like black markers, or only ink wash. I stay excited for the pieces by having a range of techniques depending on what feels right as I sit down. That uncertainty getting resolved through the drawing is a way to not feel like I'm slogging though.
3- I have to be able to answer how each piece connects to the Inktober official prompts for that day. Those prompts are another way to force creativity and paradoxically feel less constrained by removing the feeling like each day I have to imagine from step one what I'm drawing that day.
Constraints allow for creativity by cutting back the variables. Or as my old grad-school design Prof used to say: "The solution of every assignment lies within the context of the problem".
Finally, I am still reviewing Inktober ideas – so please do feel free to sling your thoughts my way! Currently, I do have the idea of doing They Came From characters on the very short list of possibilities – and that's an idea which came from the Comments!
I'll consider more of those, and meanwhile I'll also be reading through, sketching, laying out, approving, etc., for our:
MANY WORLDS, ONE PATH!
---
BLURBS!
---
KICKSTARTER/CROWDFUNDING!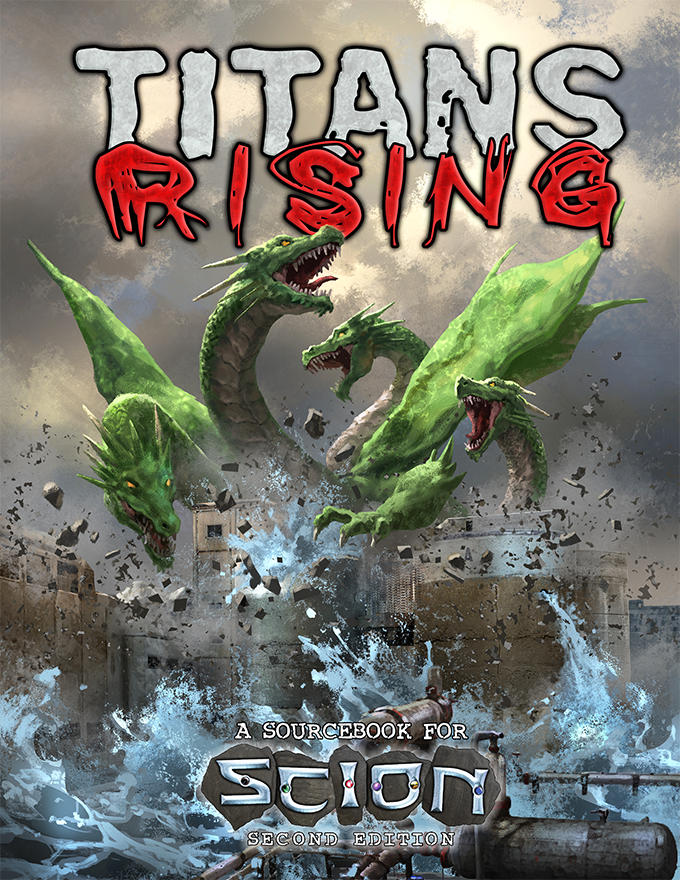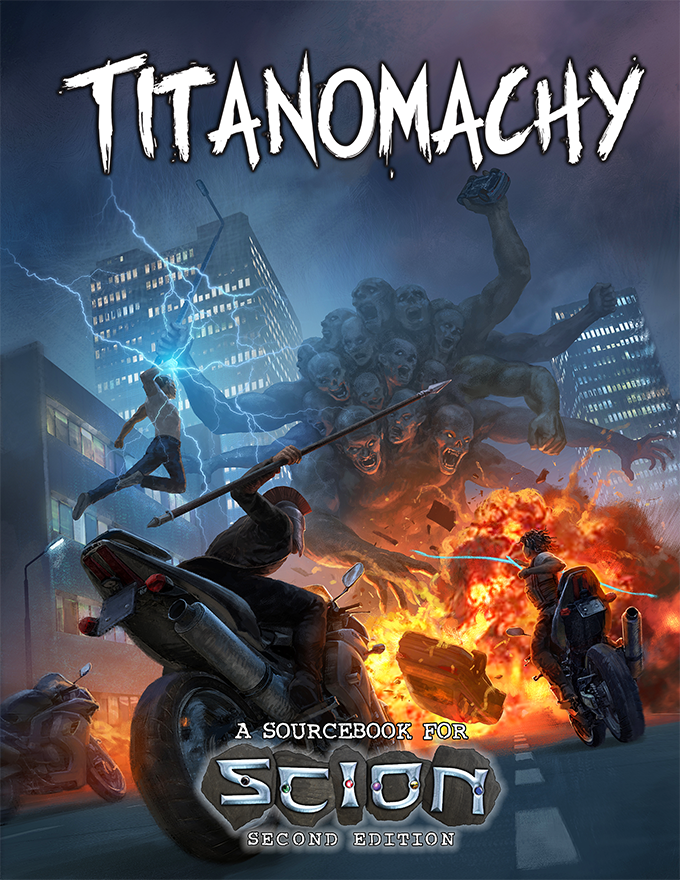 Titanomachy and Titans Rising Kickstarter!
https://www.kickstarter.com/projects/200664283/titans-rising-and-titanomachy-for-scion-2nd-edition-rpg
So very close to the next Stretch Goal!
Join the fun!
---
Onyx Path Media!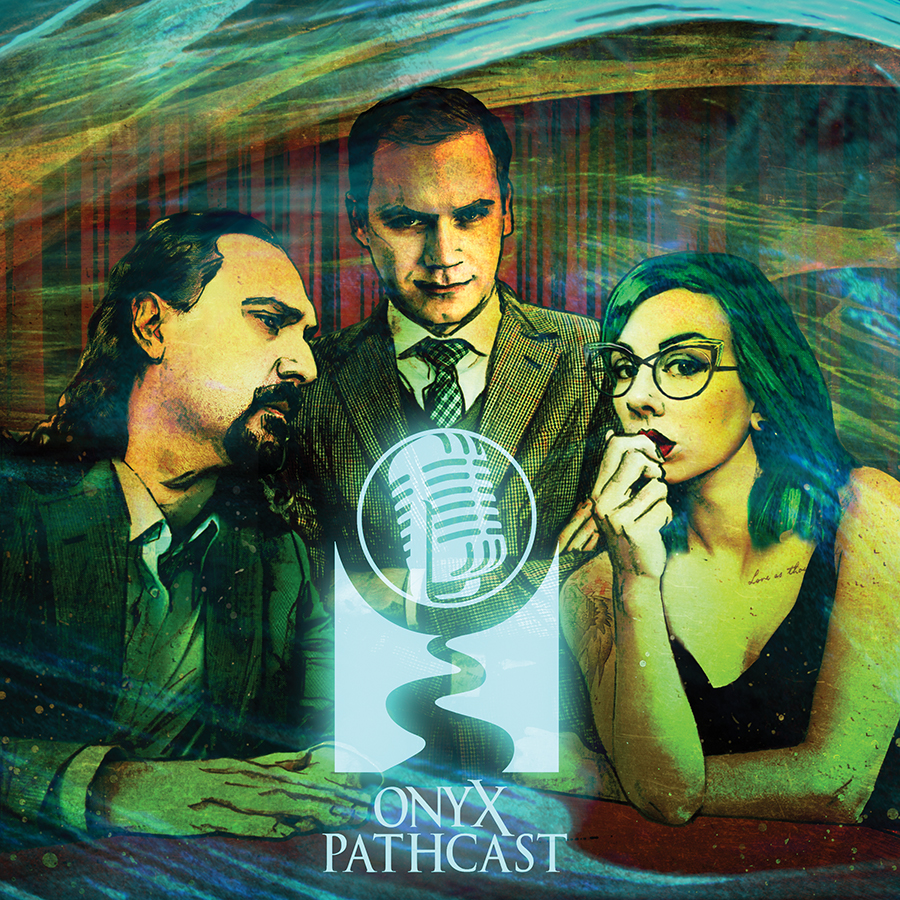 This week:
Matthew walks the rest of the Pathcast team through character creation in The World Below!
As always, this Friday's Onyx Pathcast will be on Podbean or your favorite podcast venue! https://onyxpathcast.podbean.com/
---
Please check out our attached media schedule for the videos on our Twitch channel this week! In particular, keep those eyes open for our Storypath Showcase, where we give an excellent profile of our various Storypath games and how to play them!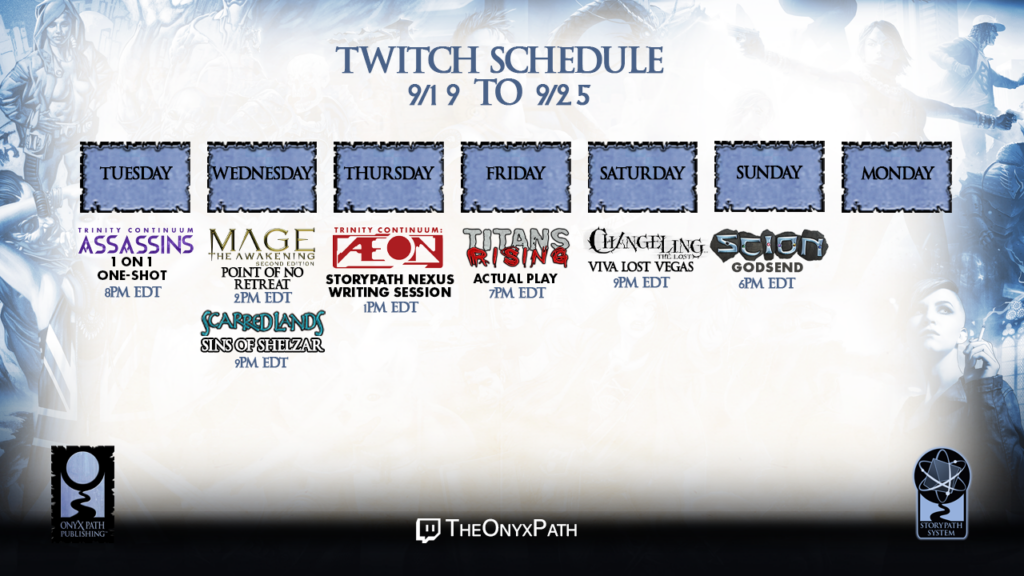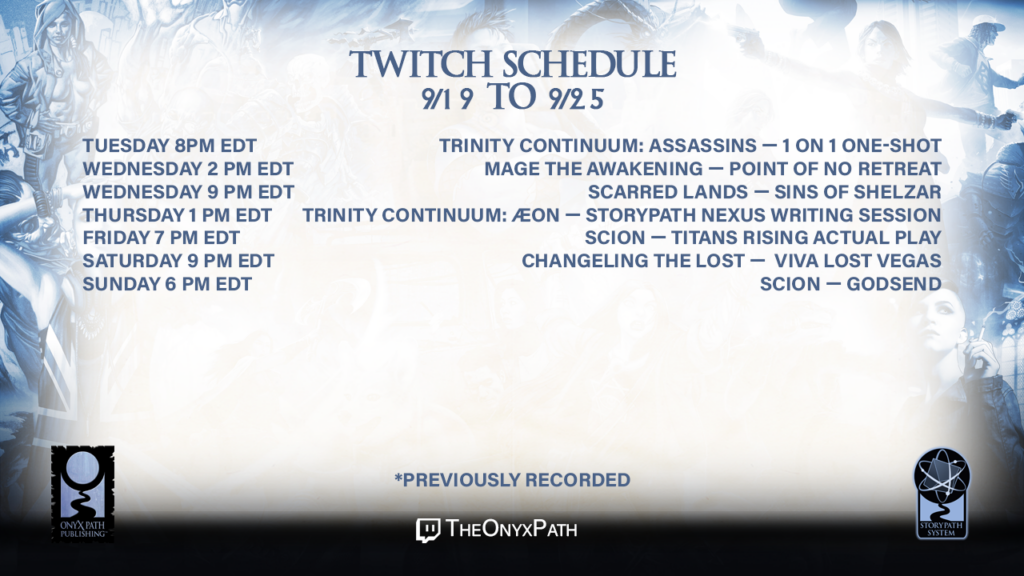 MEDIA HIGHLIGHT OF THE WEEK:
Matthew Dawkins has started up The Gentleman's Guide to The World Below, on YouTube and via podcast! you can find the first episode right here:
– https://youtu.be/1y-akppKjaA
– https://open.spotify.com/episode/4OERjELeXXBJWj0TRW9X2b?si=57a3d508039f4f75
The Onyx Path News discusses recent and upcoming releases! You can find it on our YouTube channel (click the bell to be informed when we go live!) but if you missed the last episode, here it is: https://www.youtube.com/live/oPXX0A-FkGs?si=CVSFhmVpXw_V3QvL
---
Virtual Tabletop!
Last week on the Roll20 Marketplace, we added the Scarred Lands' Creature Collection and Camp Murder Lake Tokens for Roll20 VTT play!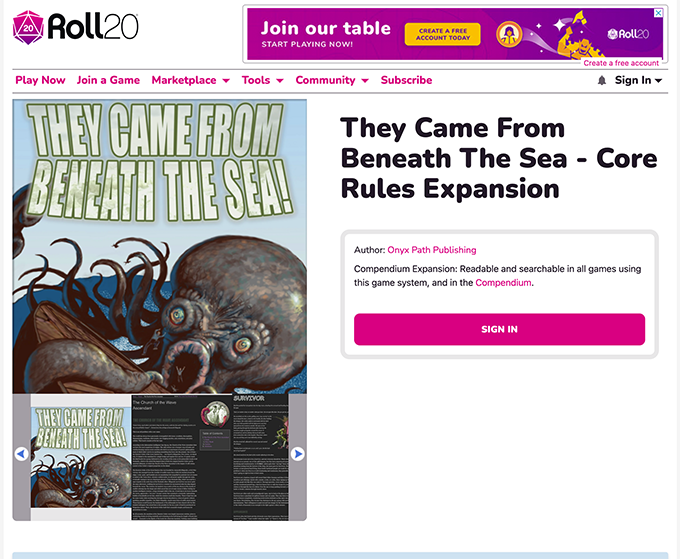 NEW!
They Came From Beneath the Sea! on Roll20 VTT!
https://marketplace.roll20.net/browse/bundle/22308/they-came-from-beneath-the-sea
Here are some more shots from the They Came From Beneath the Sea! Compendium!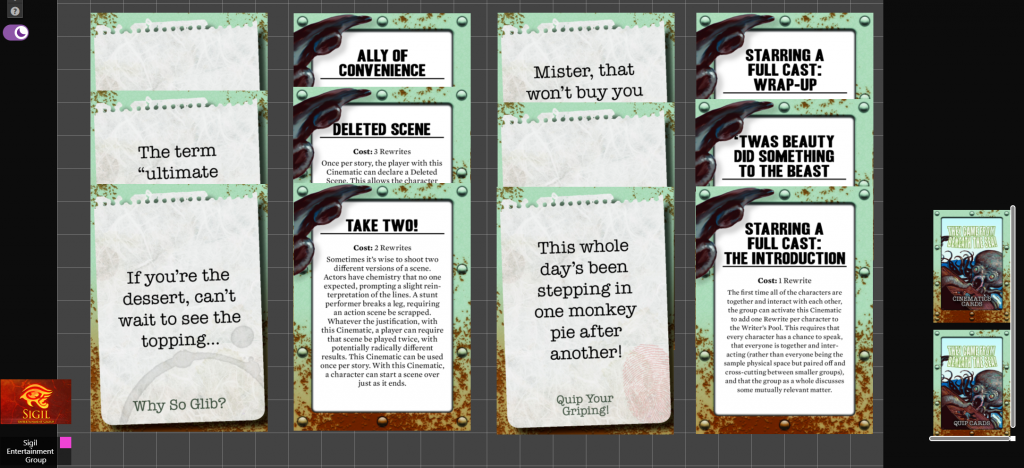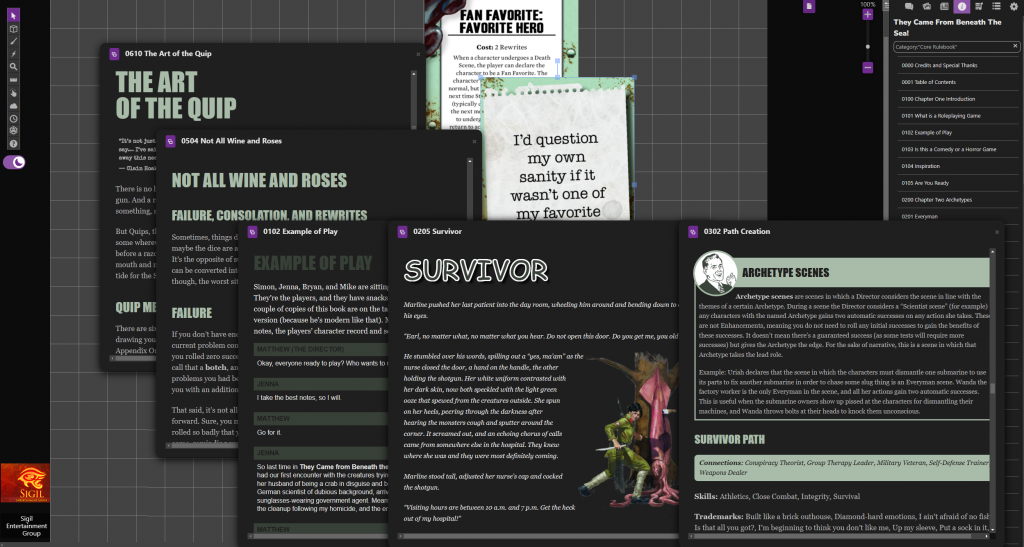 And there's also the Scion Jumpstart, all ready for Roll20 VTT fun!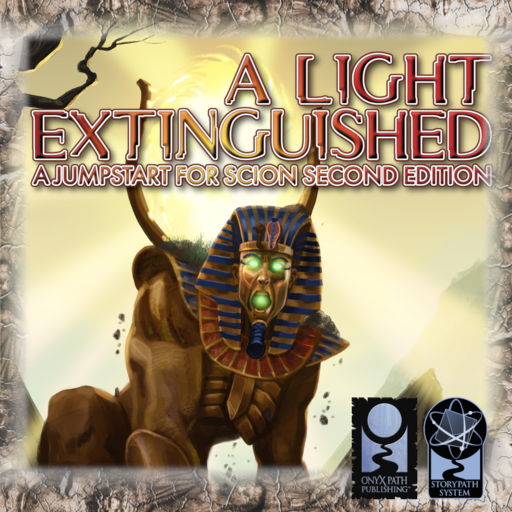 More news and links when we have them!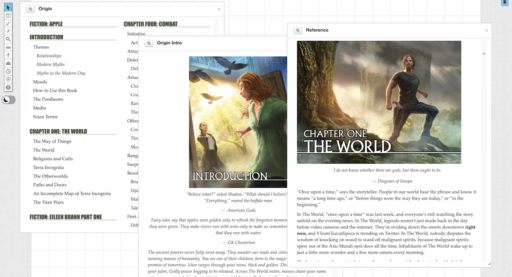 The Scion: Origin and Scion Hero Compendiums are now available on Roll20!

https://marketplace.roll20.net/browse/publisher/1716/onyx-path-publishing

Scion is just the start! They Came From Beneath the Sea! and other
Onyx Path RPGs are in development for Roll20 virtual tabletop!

The first of our official Scion sheets designed for Foundry VTT are
now available!

Direct Link: https://foundryvtt.co
Looking for more virtual tabletop resources? We have a selection of
Tokens, Encounters, and more available now at DriveThruRPG!

Get 'em here: https://bit.ly/3SnrNJ7
---
Our Sales Partners!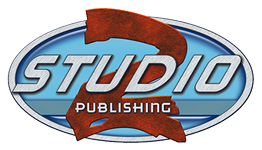 We're working with Studio2 to provide our traditionally printed books out into your local game stores. Game stores can order via their usual distributors, and can also contact Studio2 directly. And individuals can check out our projects via the links below!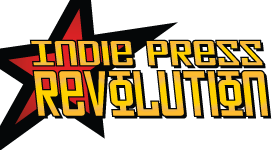 Looking for our Deluxe or Prestige Edition books, dice, and screens? Try this link! http://www.indiepressrevolution.com/xcart/Onyx-Path-Publishing/

As always, you can find Onyx Path's titles in PDF and PoD versions at DriveThruRPG.com!
It's Theme Week Month all September on DTRPG! This week is DTRPG Pirates Week – starting today with Pirates of Pugmire as one of the featured titles at 80% off. Also on sale are the Scarred Lands Blood Sea titles and the other Pirates of Pugmire titles (Sunken Bones, etc).

https://www.drivethrurpg.com/sale.php?manufacturers_id=4261
Amazon and Barnes & Noble!
You can now read our fiction from the comfort and convenience of your Kindle (from Amazon) and Nook (from Barnes & Noble).

Check out Melody Through the Mirrorshade Lens and Facets of Truth, as well as Trinity Continuum: Terat and The Hollow Courts on Kindle in the Kindle store!
---
On Sale This Week!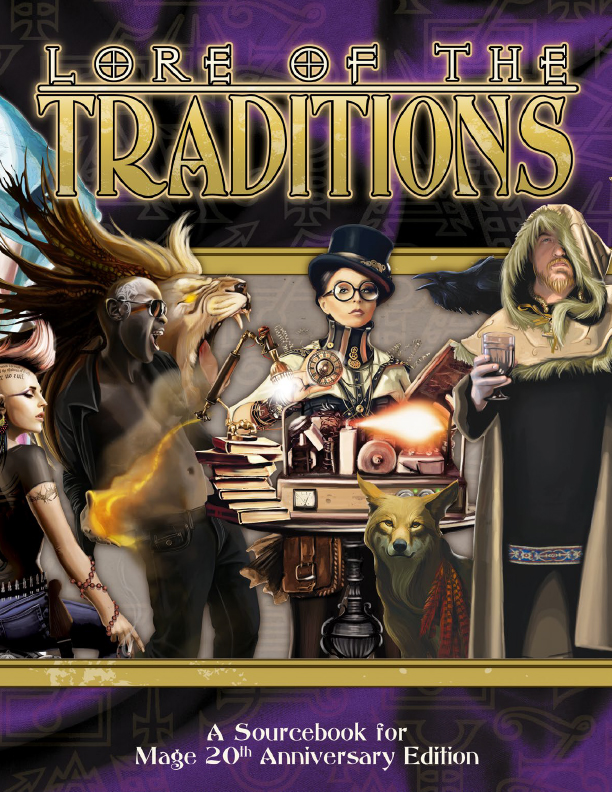 Magick is vast! Here are the secrets of the Traditions that have come together over the centuries in order to study and wield it! Lore of the Traditions for Mage: The Ascension 20th Anniversary Edition in PoD and PDF versions is going on sale this Weds. on DTRPG!
---
Conventions!
As we are slowly returning to attending conventions in person after the current COVID-19 outbreak, keep an eye out here for more physical and virtual conventions we're going to be involved with!
GameHoleCon (Oct 19th – 22nd) has updated their Exhibitor list, and we're on it!:
https://www.gameholecon.com/
And also: Virtual GameHoleCon is back on: https://virtual.gameholecon.com/


We'll be part of the Studio 2 booth at PAX Unplugged (December 1st – 3rd):
https://unplugged.paxsite.com/
Game Night With Onyx Path Publishing at Start.Playing is the last Friday of the month! Come play some Scion 2nd Edition in celebration of the Titans Rising Kickstarter campaign starting on Tuesday, the 20th! (But any of our game lines are welcome all day long!)
Please spread the word about GMing games as much as
possible. Details on how list a game are at the bottom of the page in
the FAQ:

https://startplaying.games/event/game-night-onyx-path
---
Project status updates!
Our full list of projects will be available monthly on our blog! Check out Augusts' full list report here:
DEVELOPMENT STATUS FROM EDDY
Here are the projects that moved to the next stage of production:
Manuscript Approval
Scion – Scion: God Player's Guide
Matthew: This bumper book of player options has moved to the mighty desk of head of the Onyx Path pantheon, Rich Thomas! (It's not a big desk at all, actually – RichT)
Editing
Scion: God Jumpstart
Matthew: Our stunning adventure, designed to ease players into the World of Scion: God, has vaulted ahead to editing.
---
ART DIRECTION FROM MIKE CHANEY!
In Art Direction
Ex3 Exigents – I think I got all the art in… so getting that over to Paradox for approvals.
Ex3 Abyssals – KS art buy.
The World Below – Prep continues for the KS and advertising…
TCF Cyclops Cave – Signed off on Sheikman's sketches… going over Leblanc's.
SCION Titans Rising – On Going KS!
SCION God 2e – Sending what I have left to Maria to AD… 
CtL2e The Hedge – Once Leblanc is done with Cyclops, I'm getting him and Luis on this.
In Layout
Ex Essence Charm Cards – Need the updated text for the charms to get these things moving….
Ex3 Across the 8 Directions – Files with Josh.
HtV Jumpstart 
TC Anima Terra Surge Screen
SCION Once and Future – In progress.
W20 Icons of Rage
Squeaks in the Deep Companion
TCF Classified – Files with Ron Thompson.
Scion CC Guide – With Dixie.
Proofing
Ex Essence Novella I – What Lies Forgotten – At Paradox for approval.
Ex Essence Novella 3 – Getting ready for 2nd proof.
Indexing
At Press
TC Anima – Index inputting.
TC: Adventure! – Printing.
TC Adventure Storyguide Screen and Booklet – Sending files to Printer.
Exalted Essence – Quoting with Printers.
W20 Apocalyptic Record – Interior and endpages, LtD cover: all proofing.
W20 Apocalyptic Record Screen & Booklet – Sending files to Printer.
M20 Lore of the Traditions – Working on the printer quote for the LtD version.
Ex 3 Crucible of Legends – Errata inputtery.
TC Assassins VTT Adventure – TC Assassins VTT Adventure – PoD files uploaded.
TC Adventure Addendum – Out to backers.
Scion Dragon Jumpstart – PoD files uploaded.
Ex Essence Novel 2 – Scoundrelsong – PoD files uploaded.
Scion God KS shirt – Out to backers.
TCPG KS Shirt – Out to backers.
M20 Lore of the Traditions – PoD and PDF versions on Sale this Weds. on DTRPG!
---
Today's Reason to Celebrate!
25 years ago today, ArtHaus, an imprint of White Wolf was spun out to create and publish those game lines that had not been profitable according to the standards WW was looking for at the time, but which a smaller company operating under different constraints, like overhead, might be able to successfully publish. As the freelance AH art director (with Ron Thompson doing graphic design and layout), I learned that a smaller company could actually do well in the TTRPG business. Years later, looking back, there's a clear road from AH that led into the Onyx Path!