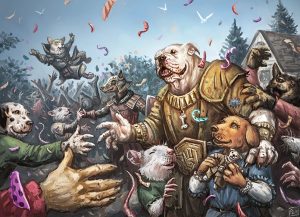 Actually, it's Pan's Guide FOR New Pioneers, it's a starter guide for Pugmire, and it is going on sale on DTRPG this Wednesday.
I'm highlighting this not just because it goes on sale to the public this week, after all that's what we have the Blurbs! section for below, but because there's a very specific thought process that got us here.
We knew Pugmire was a fun new take on fantasy gaming, with a great chance to appeal to dog-lovers. It took Pugmire's Kickstarter campaign to demonstrate that there was an interesting demographic drawn to the game – folks who had never or only minimally played TTRPGs before.
We heard so many anecdotes, and still do, about how Pugmire is the first game that non-gaming relatives were willing to try out, that spouses who didn't gather round the table on game night expressed interest in trying, and that folks wanted their kids to have as their first TTRPG experience.
So Eddy and I hit on a "quickstart" that was set more into the Pugmire setting; something that was set up as a guide with our friend from the setting and Kickstarter, Pan Dachshund, explaining in detail how this gaming thing works. At the same time, we wanted to provide enough game material so that a new or semi-experienced group would also have what they needed to play – a clear and well explained adventure.
Finally, because so many new gamers are coming into our venerable hobby via on-line feeds and videos, we wanted to include videos covering the help info from the book on our Onyx Path YouTube channel that could be linked to in the book. (The PDF should have actual working links, the print book, obviously, would require typing the link into a browser).
Naturally, Eddy reached out to our most experienced YouTuber, the Gentleman Gamer himself, Matthew Dawkins, and the two of them developed the project. This is before I hired Matthew on as one of our full-time in-house devs, but his work and assistance with this project certainly set the stage for our developing relationship.
(Heh, heh, Little pun there. Drive safely, enjoy the veal.)
What we got, once all the creative work was done, is actually so much more than we originally imagined. Like much of Pugmire, there is a lot beneath the surface. In this case, we started with all of the above as concepts we needed to include, and wound up creating an excellent adventure for experienced players as well. In fact, I have a quote from Matthew about Pan's Guide right here:
I'm bloody proud of this book. With Pan's Guide, we wanted to create the best kind of adventure sourcebook. We pursued several lofty aims: it had to be accessible to new players and enthralling for established ones; we wanted an accompanying video series; there had to be an even layout for each chapter of the scenario comprising two pages of adventure, one of accompanying rules, and one of fiction that can be used for hints and clues regarding that part of the adventure; and it needed beautiful, full-colour art. I believe we delivered on all our ambitions. I truly hope you all check it out, as I think the whole team pulled out the stops on this one.
I asked Eddy for a quote too, but he just howled and scratched his ear with his foot.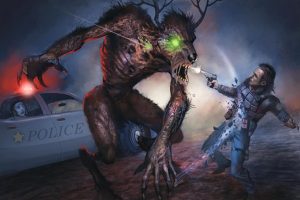 Speaking of the two of them, I might as well bring Dixie Cochran (no e) into things here by reminding everyone that all three of them (Dixie, Eddy, and Matthew) appear in their 3rd episode of the Onyx Pathcast now live on PodBean and other podcast sources : https://onyxpathcast.podbean.com/
This episode they talk a lot about their early and formative gaming experiences, reveal tidbits about upcoming Onyx Path projects that they are overseeing and developing – in fact Matthew continues to just spill all the beans about the Contagion Chronicle – and share some thoughts about BackerKit and how it works with our Kickstarters.
I believe that they have a surprise message for listeners that they'll be putting up later this week, but don't quote me on that.
And as I mentioned last week, we're going to be doing my interview with Dixie and Matthew for the Pathcast this week, so there's still time to submit questions that you want them to ask me. Just pop them into the comments here, and thanks to all of you who did that last week.
Enough about those three!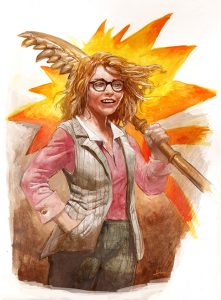 I'm very happy to share the news that our developer and marketing guru Monica Valentinelli has been picked to present at the Nebula Awards seminars this coming weekend from Thursday to Sunday. In addition to a few panels and SFWA volunteering, she'll also be available to answer questions. Attendees should definitely check out the great program: https://nebulas.sfwa.org/
We'll be starting a sale next Monday at our sales partner Indie Press Revolution (IPR) on our Chronicles of Darkness Prestige Editions from Kickstarter. Mummy: The Curse, Demon: The Descent, Beast: The Primordial, and the first Chronicles of Darkness Dark Eras will all be on sale at around 40%. Now's the time to give them a try with these very beautiful traditionally printed versions while we still have a few on hand!
Finally, once you scroll down you might notice that this blog has been a tad bit pruned and neatened, and I'm just getting started. For a while now, I've felt like I needed to keep projects on sale and with our burgeoning list of venues and partners as part of the blog for a bunch of weeks in order to be sure that ya'll had a chance to see them.
But, not only have we started to establish other ways for you to get that info, like with more blog posts on different days and the Onyx Pathcast, but as we have kept on growing, this blog has become unwieldy and just stuffed with too much info for folks to absorb.
So, like you can see below, I've made the first steps – but now it comes to a point where I'd love to hear from you as to what info bits you want to see here. As always, please post your suggestions and preferences in the comments. With your help, I hope to give you a focused look here each week into our:
Many Worlds, One Path!
BLURBS!
KICKSTARTER:
Fetch Quest, the adventure card game set in the Realms of Pugmire will be going live Tuesday, May 22 at 2pm Eastern US time! That's 2pm, not noon like most of our other Kickstarters!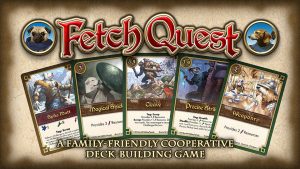 ELECTRONIC GAMING: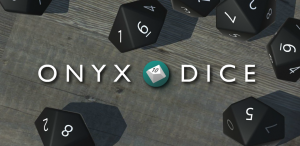 As we find ways to enable our community to more easily play our games, the Onyx Dice Rolling App is now live! Our dev team has been doing updates since we launched based on the excellent use-case comments by our community, and this thing is both rolling and rocking!
Here are the links for the Apple and Android versions:
http://theappstore.site/app/1296692067/onyx-dice
https://play.google.com/store/apps/details?id=com.onyxpathpublishing.onyxdice&hl=en
Three different screenshots, above.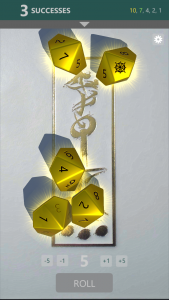 (The Solar Anima special Dice above)
ON AMAZON AND BARNES & NOBLE: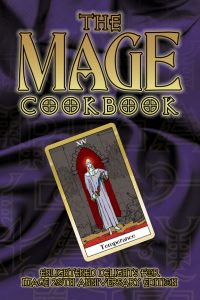 You can now read our fiction from the comfort and convenience of your Kindle (from Amazon) and Nook (from Barnes & Noble).
Our latest offering is the Mage 20 Cookbook, now in a convenient Kindle ebook version! https://www.amazon.com/Mage-Cookbook-World-Darkness-Enlightened-ebook/dp/B07C71BRDC/
Nook version is coming soon!
If you enjoy these or any other of our books, please help us by writing reviews on the site of the sales venue you bought it from. Reviews really, really help us with getting folks interested in our amazing fiction!
Our selection includes these fiction books: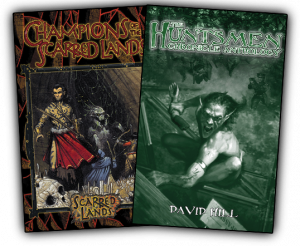 And here are the Champions of the Scarred Lands fiction anthology and the Huntsmen Chronicles anthology for Changeling: The Lost 2nd Edition!
OUR SALES PARTNERS: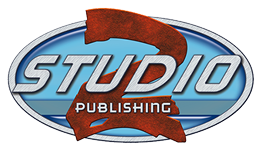 We're working with Studio2 to get Pugmire out into stores, as well as to individuals through their online store. You can pick up the traditionally printed main book, the Screen, and the official Pugmire dice through our friends there!
https://studio2publishing.com/search?q=pugmire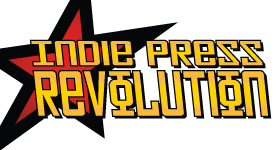 Looking for our Deluxe or Prestige Edition books? Try this link! http://www.indiepressrevolution.com/xcart/Onyx-Path-Publishing/
Here's the link to the press release we put out about how Onyx Path is now selling through Indie Press Revolution: https://theonyxpath.com/press-release-onyx-path-limited-editions-now-available-through-indie-press-revolution/
You can now order wave 2 of our Deluxe and Prestige print overrun books, including Deluxe Mage 20th Anniversary, and Deluxe V20 Dark Ages! And Screens…so many Screens!
And you can now order Pugmire: the book, the screen, and the dice! http://www.indiepressrevolution.com/xcart/manufacturers.php?manufacturerid=296
Here are the direct links for the Chronicles of Darkness: Dark Eras Prestige Edition: http://www.indiepressrevolution.com/xcart/Chronicles-of-Darkness-Dark-Eras-Prestige-Edition.html
Chronicles of Darkness: Dark Eras Storytellers' Screen: http://www.indiepressrevolution.com/xcart/Chronicles-of-Darkness-Dark-Eras-Storytellers-Screen.html
Deluxe Exalted 3rd Edition: http://www.indiepressrevolution.com/xcart/Exalted-3rd-Edition-Deluxe-Edition.html
Ultra-Deluxe (Orichalcum) Exalted 3rd Edition: http://www.indiepressrevolution.com/xcart/Exalted-3rd-Edition-Ultra-Deluxe.html
Exalted 3rd Edition Storytellers' Screen: http://www.indiepressrevolution.com/xcart/Exalted-3rd-Edition-Storytellers-Screen.html
EX3 Chibi Bookmarks: http://www.indiepressrevolution.com/xcart/Exalted-3rd-Edition-Chibi-Bookmarks.html
Deluxe W20 Shattered Dreams: http://www.indiepressrevolution.com/xcart/W20-Shattered-Dreams-Deluxe-Edition.html
W20 Shattered Dreams Storytellers' Screen: http://www.indiepressrevolution.com/xcart/W20-Shattered-Dreams-Storytellers-Screen.html
Plus price adjustments on M20, Book of the Wyrm, Anarchs Unbound and a
few other projects!
DRIVETHRURPG.COM: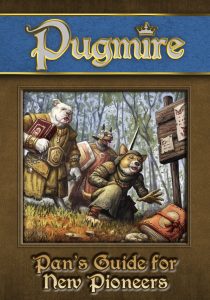 Pan's Guide to New Pioneers has found its way through the wilderness to arrive in PDF and physical book PoD versions on DTRPG this Weds!
(see notes above)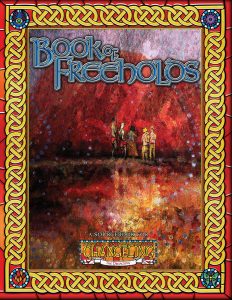 Book of Freeholds for Changeling 20th Anniversary Edition has arrived in PDF and physical book PoD versions at DTRPG.com! http://www.drivethrurpg.com/product/239407/C20-Book-of-Freeholds
They are the center of Kithain culture, the havens and shelters required when times get grim. They are dreams made manifest, and hopes kept burning. From the Mythic Ages to the present day, freeholds have been the linchpin around which the changeling world turns. Learn the history of freeholds as they wind throughout Kithain history. Discover the lost Treasures that bind the fae and their homes together, soul-to-balefire. Study the dangers, the threats, understand the duties and responsibilities, and then gather your motley to claim your birthright.
The Book of Freeholds contains:
• Two new freehold Archetypes
• Four new Glade Archetypes
• Full rules for the creation of freeholds and Glades
• 11 fully developed freeholds and Glades
• New chimera, Treasures and Oaths, and more
To celebrate the opening of the Slarecian Vault for Scarred Lands, we've put four Scarred Lands posters on sale via DTRPG.com. These 12? x 18? posters feature both classic SL covers with Hollowfaust and the Blood Sea, and new images from the new book, like the SL PG cover wrack-dragon, and a hearty band of adventures well met and ready to divvy up their magical treasure.
CONVENTIONS!
Matthew Dawkins, Steffie de Vaan, and Mighty Matt McElroy will be at the UK Games Expo in a very few weeks in early June running games and talking shop with fans and retailers.
Prep is also underway for Gen Con 2018 in August, which takes place in Indianapolis, IN. In addition to our booth presence, be sure to check out the games and panels in the Gen Con Event Schedule.
From Fast Eddy Webb, we have these:
If you are going and want to meet up, let us know!
---
And now, the new project status updates!
DEVELOPMENT STATUS FROM FAST EDDY WEBB (projects in bold have changed status since last week):

First Draft (The first phase of a project that is about the work being done by writers, not dev prep)
M20 Book of the Fallen (Mage: the Ascension 20th Anniversary Edition)

C20 Novel (Jackie Cassada) (Changeling: the Dreaming 20th Anniversary Edition)

M20 The Technocracy Reloaded (Mage: the Ascension 20th Anniversary Edition)
M20 Victorian Mage (Mage: the Ascension 20th Anniversary Edition)
Spilled Blood (Vampire: The Requiem 2nd Edition)

CofD Dark Eras 2

(Chronicles of Darkness)
Night Horrors: Shunned by the Moon (Werewolf: The Forsaken 2nd Edition)
C20 Players' Guide (

Changeling: the Dreaming 20th Anniversary Edition

)
Wr20 Book of Oblivion (Wraith: The Oblivion

20th Anniversary Edition

)
Aeon Aexpansion (Trinity Continuum: Aeon)
In Media Res (Trinity Continuum: Core)
Trinity Continuum: Aberrant core (Trinity Continuum: Aberrant)
Lunars: Fangs at the Gate (Exalted 3rd Edition)
Tales of Excellent Cats (Monarchies of Mau)
Dog and Cat Ready Made Characters (Monarchies of Mau)
Redlines
Deviant: The Renegades (Deviant: The Renegades)
Second Draft
WoD Ghost Hunters (World of Darkness)
Tales of Good Dogs – Pugmire Fiction Anthology (Pugmire)
Guide to the Night (Vampire: The Requiem 2nd Edition)

CofD Contagion Chronicle

(Chronicles of Darkness)
Dystopia Rising: Evolution (Dystopia Rising: Evolution)
Development
Signs of Sorcery (Mage: the Awakening Second Edition)

Hunter: the Vigil 2e core (Hunter: the Vigil 2nd Edition)

Fetch Quest (Pugmire)
They Came From Beneath the Sea! Rulebook (TCFBtS!)
WW Manuscript Approval:
Editing:
M20 Gods and Monsters (Mage: the Ascension 20th Anniversary Edition)

Night Horrors: The Tormented

(Promethean: The Created 2nd Edition)
Post-Editing Development:
Scion: Hero (Scion 2nd Edition)
Trinity Continuum Core Rulebook (The Trinity Continuum)
Trinity Continuum: Aeon Rulebook (The Trinity Continuum)
Ex Novel 2 (Aaron Rosenberg) (Exalted 3rd Edition)

Exalted 3rd Novel by Matt Forbeck (Exalted 3rd Edition)
GtS Geist 2e core (Geist: the Sin-Eaters Second Edition)
Indexing:
ART DIRECTION FROM MIRTHFUL MIKE:
In Art Direction
Ex3 Monthly Stuff

Scion Hero – Art notes and contracts being sent.
Trinity Continuum – Got notes and text for both Aeon and the Core. Also… workin on it.
Wr20 Guide for Newly Departed – Everything with Gaydos.
Geist 2e – We have a nice window to get KS art – fulls and splats assigned.

The Realm
M20 Gods and Monsters
Ex3 Dragon Blooded – Wave 2 art in progress
Monarchies of Mau– First finish coming in.
Marketing Stuff
In Layout
Wraith 20 Screen – I'll pull this together while doing errata. I got the list from Dansky of what tables to pull… just want to make sure they are right.
Fetch Quest – KS stuff ready, ad banners to do.
EX3 Dragon Blooded – firming up layout and backgrounds while waiting for new art.
Changeling: the Lost 2 – With Josh.
Proofing
Cavaliers of Mars – If everything panned out over the weekend, we are in final proof.
Scion Origin – Sheet stuff with Mr. Gone. Adding in cover text for cover.

Boggans – Waiting for WW approval.
Monarchies of Mau – Second proof with Eddy for page XX's.
At Press
Beckett Screen – At shipper.
Scarred Land PGs & Wise and the Wicked PF & 5e – At fulfillment shipper. PDF and PoD physical book versions on sale at DTRPG.
Prince's Gambit – Being sent to the US, expected at fulfillment shipper this this week.
V20 Beckett's Jyhad Diary– Deluxe edition finishing printing now.
Scion Dice – At fulfillment shipper.

Wraith 20 – Errata being input.
SL Champions of the Scarred Lands Anthology PoD – PoD proof coming.
Pugmire – Pan's Explorer's Guide (or whatever) – On sale this Wednesday in PDF and PoD versions!
---
TODAY'S REASON TO CELEBRATE: Mark Zuckerberg's birthday is today. Yay, Facebook?